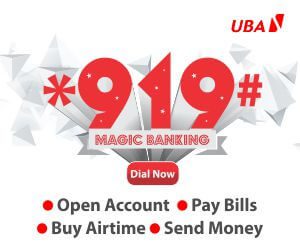 BY ROTIMI DUROJAIYE
Samuel Ayodele Adurogboye, General Manager, Public Relations, Nigerian Civil Aviation Authority, is a rare breed. Simply known as Sam by friends and well-wishers, he is a combination of humility, brains and hard work.
Born at Isua, Akoko South East, Ondo State of Nigeria, Adurogboye is a dynamic management professional with over 30 years' experience in media practices.
He attended Local Authority School for his primary school education from 1969 to 1978. He was in Victory College, Ikare from 1978 to 1983 for his post primary school education. He proceeded to Ogun State Polytechnic, Abeokuta, where he was awarded a Higher National Diploma in Mass Communication in 1989. From 1997 to 1998, he attended University of Ibadan, where he obtained his Masters in Communication Arts.
Between 1989 and 1990, he was a Sub Editor at New Nigerian newspapers, Kaduna, while he became the Aviation Editor of Sketch Press Limited between 1999 and 2000.
Versatile and very prolific, Adurogboye is a member of the Nigerian Institute of Public Relations, and Nigerian Institute of Management.
Asked how and when the journey began at the NCAA, the regulatory body for aviation in Nigeria, he said "I actually started my public relations practice with the NCAA at its inception in the year 2000 as one of the pioneer staffers.I worked directly under the headship of Mrs. Ify Megwa. I was later redeployed to work directly with the Director General/Chief Executive Officer as a Media Assistant. I functioned in that capacity till there was a change in administration and l was eventually drafted to man the Public Relations Department, as a middle level management officer, an Assistant General Manager. I functioned in that capacity until there was a two-year break and a General Manager was brought in. At the expiration of the two years contract appointment, l was made a substantive head and General Manager from then till date."
With his background and for someone who sprang up from the competitive media world and coupled with the backing of God, Adurogboye told The Point that he has been able to weather the storm that ranged from all fronts.
He explained that because the founding fathers of the NCAA didn't want the operations of the agency to be bogged down by unnecessary bureaucracies, "they deliberately sourced for 40% of its staffing from outside government circles at inception, of which l am privileged to be one of them. This step taken then made NCAA to stand out till date."
On how he has been surviving with the challenges of office, he said philosophically that "breaking the barriers of unnecessary officialdom laid out on one's path is challenging. But when l realised that a high level of confidence is reposed in me, then the barriers must be broken so as to achieve the desired result. This has been the propelling force. One of the high points that has helped me on the job, is the fact that the management from inception had always wanted to do things right."
According to him, "I received the support of the management along that line. NCAA gives information rather than hoarding. So, we never had course to seek to kill a report and l rarely had course to write rebuttal in all my years of practice. Much as the organisation tried its best for us in the Public Relations Department, the funding backing is not that available for obvious reasons."
On the whole, Adurogboye said he has enjoyed the platform offered him by the NCAA to practice public relations of esteemed, honour and with his integrity intact.
"I owe our little successes to God, management support and the staffers together with whom we work as a family," he said.
Chairman, League of Airport and Aviation Correspondents, the umbrella body of aviation journalists in Nigeria, Olusegun Koiki, described Adurogboye as an erudite public relations manager in the Nigerian aviation industry.
He revealed that Adurogboye is very unassuming, hardly impressed with material things.
Koiki stressed that with Adurogboye as a friend, "you can be rest assured that you have a dependable ally on your side. He is truthful and open to a fault. He remains a revered friend and boss."
A notable media consultant on aviation, Adeola Fadairo, also sees Adurogboye as a thoroughbred professional from his reportorial days in the Daily Sketch as a judicial reporter, airport and aviation correspondent, and to his present position in the NCAA.
"His mien and humility to his professional colleagues, especially the journalists within and outside the industry, has really helped to shape the positive image perception of NCAA on issues that would have ordinarily impacted negatively if not properly handled by him and his team in the organisation. He is a team player and an advocate of robust proactive public relations practice," he said.

Fadairo, a one-time chairman of the LAAC said "in our society where honesty and trust has become a deficit amongst friends and partners, Adurogboye can be counted upon as different specie. He's reliable, trustworthy and always there for his friends."
For Tunji Oketunbi, General Manager, Public Affairs, Accident Investigation Bureau, Nigeria, Adurogboye is a versatile and thoroughbred professional public relations practitioner.
In his words, Adurogboye has a uniquely quiet way of doing his own job effectively.
"When l realised that a high level of confidence is reposed in me, then the barriers must be broken so as to achieve the desired result. This has been the propelling force. One of the high points that has helped me on the job, is the fact that the management from inception had always wanted to do things right
"
He described him as a fantastic journalist before venturing into public relations.
"Managing public relations for an agency such as NCAA is not an easy task, but Adurogboye has demonstrated an amazing capacity in pulling it through. This he has done for many years now. He has succeeded in his job, I believe, largely because not only he is well trained, but he is also a great leaner and listener. He is an honest and principled man, willing to help people and ready to take on assignments,"Oketunbi added.
Akin Olukunle, a former General Manager, Public Affairs, Federal Airports Authority of Nigeria, described Adurogboye as a quintessential thorough journalist that would always want to get to the roots of issues and present the facts as they are, no matter whose ox is gored.
Olukunle noted that Adurogboye is a very straightforward image maker.
"As an image maker for the aviation regulator, the NCAA, Sam, as he is fondly called, distinguishes himself as a dedicated staff, committed to the promotion of the ideals of his organisation as he objectively and effectively feeds the general public on every evolving development in the industry. He is also a responsible and reputable family man with enviable great virtues, and ready to offer whatever assistance within his reach to all around him as the situation may require, Olukunle added.