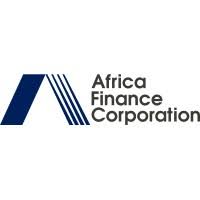 BY BAMIDELE FAMOOFO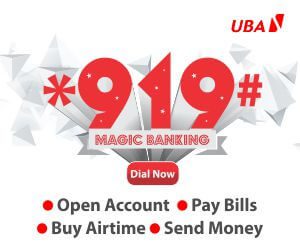 Africa Finance Corporation, the leading infrastructure solutions provider in Africa, was named 'Local Impact Champion' at the recent 2023 Africa CEO Forum Awards in Abidjan, Côte d'Ivoire.
The accolade recognises AFC's commitment to create sustainable impact as a critical part of developing Africa's economy and making a positive difference to local communities.
AFC is focused on enhancing local industries by putting processing at the centre of sustainable circular economies, with projects that target value capture, beneficiation and job creation to catalyse growth.
One key effect of this strategy is to eliminate emission-spewing shipments of Africa's raw materials to other continents for processing, as set out in AFC's 2022 white paper, A Pragmatic Path to Net Zero.
Receiving the award, AFC President & CEO Samaila Zubairu told the Forum: "This is really exciting because we want to make our continent's economy more sustainable, and we feel the way to do this is to move away from exporting raw materials toward value capture and retention through the production of intermediate and finished goods. With regards to climate change, we see that increasing production on the continent will reduce the volume of shipping, which is one of the big emitters of carbon dioxide. As we add more value on the continent, we subsequently reduce the emissions from shipping, and we can all achieve net zero faster."
In the past year, AFC has advanced sustainable economic development of the continent through becoming, with its partners, the biggest investor in renewable energy in Africa; launching a US$2 billion facility to support recovery and resilience in Africa; and investing in the 60MW Red Sea Power wind power project in Djibouti.
At the event, AFC investee company ARISE Integrated Industrial Platforms was named 'African Champion,' an award bestowed to an organization that contributes to African economic integration by expanding its presence into multiple African markets. ARISE IIP has developed a consistent track record of creating highly transformative special economic zones, scaling across multiple African countries including Gabon, Togo, Benin, Côte D'Ivoire, Nigeria, DRC, Chad, Sierra Leone and Rwanda. These ecosystems are central to AFC's investment approach.
The Africa CEO Forum Awards recognise leaders, companies and investors whose performance has made a significant contribution to African development. This has been a rewarding year for AFC, with the organisation winning nine further accolades from prestigious institutions. Earlier this year, AFC was named 'DFI of the Year-Europe & Africa' at the IJGlobal Awards for its proven track record of developing key transformational projects on the continent, providing pragmatic solutions for Africa's infrastructure deficit, and challenging the operating environment for over 16 years.
Last month, AFC investee company Lekela Power won 'Equity Deal of the Year' at the African Banker Awards, recognising the Corporation's innovative financial structuring that led to the acquisition of AFC's stake in Infinity Energy Africa, and Infinity's acquisition of Lekela Power B.V.(Lekela), Africa's largest renewable energy company. AFC was named 'Top Treasury Partner' at the International Islamic Trade Finance Corporation's award ceremony during the ITFC's recent 15th year anniversary celebrations.