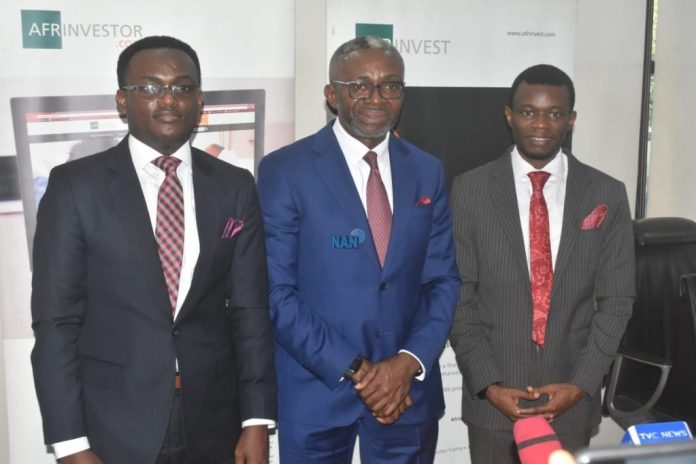 Afrinvest West Africa Plc, an investment and research company, on Monday said it would soon become a capital market holding company and digital investment bank.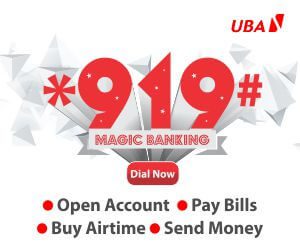 Its Group Managing Director, Ike Chioke, disclosed this at the pre-news conference on the Afrinvest's evolution into a capital market holding company and digital investment bank as well as the launch of its Banking Sector Report, in Lagos.
The company will on October 26 unveil its new identity to commemorate its 27 years of operation.
Chioke said that the rebranding would align with its global appeal and determination to serve wider markets in its new phase of operation.
He said that the investment and research company would also unveil 'Optimus by Afrinvest', a new digital platform for customers to be able to interface with the bank at anytime and anywhere in the world.
Chioke said that since the publication of Afrinvest 2021 Nigerian Banking Sector report – "Resilience Amidst Endemic and Pandemic Constraints", the bullish projections for the global economy in 2022 have been undermined by deteriorating fundamentals.
He said that the increasingly gloomy projections had been the upshot of mounting downside risks, further inhibiting a world economy yet to fully shrug off the impact of the pandemic.
"AAML has over 20 years of experience and is licensed by the Securities and Exchange Commission (SEC) as a portfolio manager. Do everything with your money -save, invest and spend- on one simple and secure platform," he said.
Chioke explained that the idea of coming up with Optimus came up in 2020, when the company was planning to celebrate its 25th anniversary, until COVID-19 pandemic began.
"During lockdown, we were able to explore opportunities in technology with the support of McKenzie & Co. That project was called, Project Optimus. That was how the name came about.
"We spent our lockdown years working with McKenzie & Co, and people around the world, America, Britain, on how to build a digital investment bank that can serve the global population and that was how Optimus by Afrinvest emerged," Chioke said.
The group managing director said there was need for the company to rebrand its expertise.
Chioke said it was discovered that the company's current logo did not align with the new direction it is going, hence the need for rebranding.
He said, "Optimus by Afrinvest will be a phenomenal success, and that as it grows, the modern brand has to support it as well.
"The new identity will be unveiled to support Optimus, and signal that we are now moving into the digital age, and digital investment bank, that can do essentially what other banks can do.
"It is all about using technology to provide seamless services to customers.
"The new Afrinvest logo and Optimus logo are going to be unveiled, and we have plans to go internationally.
"We will set up offshore positions that will allow us serve different parts of Africa to allow the business get the capacity it needs," he said.

According to him, it is becoming easier with technology to set up touch-points where customers can engage with the company.
"If you think of Afrinvest today, the Holding Company is Afrinvest West Africa, which is the holding company.
"We have Afrinvest Capital, which is the issuing house, Afrinvest Security is a broker dealer, Afrinvest Asset Management is a portfolio management, Afrinvest Consulting Ltd., which is where research is domiciled.
"Now, you have Adrovida Technologies Ltd., which is our fintech company," he said.
For customers that would need their investment in dollars, Ayodeji Ebo, Managing Director/ Chief Business Officers, Optimus by Afrinvest, said that the company was aware of different scenarios on foreign exchange challenges in the industry.
According to him, what the company is doing is to partner with licensed Bureau De Change operators that will help solve and serve as equalities provider.
Ebo noted that some of the BDCs are in Nigeria while some are international that would be providing forex.
He said, "With our platform you will have the ability to bring in Naira and able to change it into dollars. Also at the point, if you decide not to take your money in dollars, which you can also convert back into Naira." (NAN)