…Says Nigerian judges are 'one chance' armed robbers
---
Chief Ayo Opadokun is a former Secretary-General of the National Democratic Coalition and former General Secretary of the pan-Yoruba socio-cultural group, Afenifere. He tells ADELEKE ADESANYA that Nigerian lawmakers, especially at the national level, should expect the wrath of the Department of State Security (DSS), as visited on some judges. The elder statesman, who is the convener of Movement for Value Resurrection, also chides the Nigerian Bar Association, (NBA) over its position on the arrested judges. Excerpts:
---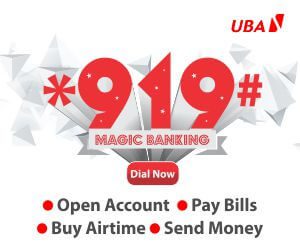 The fight against corruption recently took a new dimension with the arrest of some judges for alleged corrupt practices. The move has, however, been generating different reactions in the polity. As an elder statesman, who is also a legal practitioner, how do you see the Department of State Security (DSS) action?
I am very much in support of the action of the DSS, and I believe they are in the right direction. I am devastated by the seeming compromise and selfish reactions of Nigerian senior lawyers on this matter and I believe that it is unwise and unreasonable of them to be attempting to prevent the state agency, connected with Nigeria security, from performing its duties, in the guise of their support for the rule of law.
As that is pointed out, rule of law is not just a strait-jacket thing, it is about the fact that everybody is equal before the law; perhaps, they are unmindful of certain realities that many Nigerians are now aware of. I am speaking now as the Convener of Movement for Value Resurrection.
The Nigerian judiciary have been significantly corrupted and compromised in recent years, and when the conducts of judges have significant effect of compromising national security, all these general condemnations of the act of the DSS seem to me as self-serving. The Nigerian judiciary, namely, the Nigerian Bar and Bench, should blame itself for whatever has happened.
Why did you say that?
I will ask where they were when all the perversions of justice and judicial processes have been going on. They are talking about the rule of law as anthem that has no bearing and foundation. When state security is involved, and you allow the kind of indignity that has happened to the Nigerian judiciary to go on unchallenged, then these so called senior lawyers, would have no place to practice their trades and make the fat money they have been making.
It is when you have a country that is safe, secured and stable that legal professionals can plight their trades. Therefore, I am in support of what the DSS has done, because for the first time, I am seeing a state agency that has responsibilities for the protection of the state, going ahead with its functions, despite all the antagonisms from senior lawyers. When the conducts of the so called serving judges can compromise the security of the state, they have a duty under our law to perform. The National Security Act of 1986 grants them such a right, and I think they have acted reasonably well within the law.
But the Nigerian Bar Association condemned the DSS act, saying the move was wrong…
NBA knows it is wrong because that is not the position of the law. The question I will ask the NBA is this: are Nigerian judges conferred with immunity? There is no constitutional immunity for any judge. The rule of law implies that all of us are equal before the law. Why do the NBA thinks that if there are sufficient information that a judge is about to commit a criminal act that can impugn on national security, that the state agency cannot go ahead to arrest such a fellow? Its position is legally wrong.
In addition, the complaints about the hour are wrong. We are talking about criminally alleged people, which have to do with state security. On the wrong hour they were talking about, don't they think that if the judges had known that the DSS is coming to search; wouldn't they have hidden all that they think may implicate them? So why are they making unserious excuse for the judges.
From all indications, the judges are not exempted from investigation over corrupt practices. A judge is not the President, Vice President, governor, or deputy governor. Those are the ones who are conferred with immunity in our law, even as compromised as the 1999 constitution is, it has not conferred immunity on any judge, so they are like you and I and that is why they themselves must watch out as regards their conducts.
"From all indications, the judges are not exempted from investigation over corrupt practices. A judge is not the President, Vice President, governor or deputy governor"
You mentioned misconducts of the judges just now. Can you make reference to some of them?
Quite a number of them could be pointed, especially judges on election tribunals. They have turned that appointment into what I called 'one chance'. Just like an armed robber that robbed you, take everything from you and push you out from his vehicle, some of these judges too have been playing the same role as 'one chance' robber, perhaps they will not be appointed into such position any longer, but they will say this one they have been appointed, they will use it to collect bribes from all the sides in judicial matters.
For example, the events in Sokoto and Akwa Ibom states have proven sufficiently how Nigerian judges presided over election tribunals. Also the one in Osun State has also proven sufficiently clear that they have been compromised. In some instances, monies, bribes, they have taken, that were fixed into their account were traced by intelligent agencies.
One or two of them were retired as a result of these corrupt practices, yet they haven't learnt lessons from them. For example, in the case of Osun, was the judge not found engaging in immoral relationship with one of the parties? So, the judges have been doing quite a lot of corrupt practices that are totally in contradiction to their oath of office. Let me give you two recent examples, which terribly undermined the integrity of their offices. Not quite three or four months ago, a judge was found to have N2 billion in his account. What job or from what salary has that money come? Another one is a senior lawyer, who was found depositing money into a judge's account and that judge will preside over a matter in which his client is interested. All these allegations were made and evidences were provided. And with all these, what has the NJC done? So there are sufficient reasons to doubt the integrity and honour of the Nigerian judiciary, from the head to the bottom. If I am to tell you the truth, our immediate past judges are not exempted from these corrupt cases, but let's leave that for now.
As we all know, the judiciary is one of the tripods that ensures sustenance of democracy in any government in the world. Now, that our judiciary is going through scrutiny over corrupt practices, don't you think this may draw back progress in governance?
This hypothetical question may not be helpful in this situation. The Nigerian judiciary used to be one of the best in the world, particularly in the Commonwealth nations. We had the most credible judiciary, until the military came and began to undermine the effectiveness, authorities, and integrity of the Nigerian judiciary. Once upon a time, the global community was seeking for the services of Nigerian juries. The late Justice Udo Udoma was given out to Kenya as the Chief Justice; Justice Akinola Aguda was also sought for from Uganda, Dr. Olu Onagoruwa wrote the constitution of another Central African country, the late Professor Taslima Elias, former Attorney-General of Nigeria was in The Hague as judge of the World Court, ditto Prince Bola Ajibola.
In those days, we were lucky to have credible people on the bench and in the bar of this country. But unfortunately, when the military came, because they were politicians in military uniform, they frustrated the operation of the separation of powers. The commander-inchief and his culturists of military junta constituted themselves into both the executive and legislature. Their legislature was either Supreme Military Council or Armed Forces Ruling Council and other funny platforms which they created for themselves. And then, the commanderin- chief, had authorities to make laws, so they constituted themselves into the legislature, and as a result of this, they were three rolled into one and therefore, they had problem with the Nigerian judiciary that was bequeathed to us by our colonial masters and which succeeding civilian governments, between 1960 and 1966, were nursing to become better. As soon as the military came, they rubbished the Nigerian judiciary.
There was a famous case at that time, the case of Kikelomo Adamolekun and University of Ibadan, where the late Chief FRA Williams was the leading counsel of the plaintiff, who challenged the authority of the military to confiscate her properties; because the military could not stand the wall of logical reasoning and thinking, they fashioned out a fresh decree, which they called the supremacy and enforcement of powers decree and outlawed any judicial intervention into whatever decree they made, saying that their decrees cannot be challenged in any court of law and that was the end of the matter.
That is how they started to rubbish Nigerian judiciary and from there, those who they appointed had to do their biddings, even when you had credible people at the highest point of our courts, they were disobeyed, some of them were humiliated by the military. And gradually, Nigerian judiciary became ineffective and discredited.
Won't this development affect the judiciary after all?
It is a fact that in our system of government and with the principle of separation of power, the judiciary is supposed to be the intermediary between government and government and between government and the people. But when that institution becomes compromised, we have to do something, otherwise, we will be providing room for a lawless society and when we have a lawless society, it will be so bad that people will no longer be willing to go to court, rather they will take whatever action they could take to ventilate their rights and that is not good for the society. It will impede on national security, national cohesion, national stability and that is why the executive has a duty to nip this in the bud.
No one arm should be allowed to rubbish the operation or the execution of the promises they made to the electorate and based on which they were elected into office. You will remember that corruption is the key issue President Muhammadu Buhari presented to the public and he is following it painstakingly.
Just last week, I was browsing through and I was looking at human development index of the world. In 184 countries of the world that were surveyed out of 196 under United Nations Organisation, Nigeria is 156th, and Nigeria is rated among war ravaged countries, countries that have no resources of any kind. Corruption has been extremely pervasive in our land, and it is the very reason we cannot have free education in Nigeria, it is the reason we cannot produce anything, it is the reason we are importing everything, inclusive of toothpick.
A country with the endowment of land and resources as ours cannot produce food that is enough for our people; we import virtually everything. It is corruption that made social services to have gone bankrupt. We now have inadequate social service in the country like education. What Nigeria offers today as education is a shame, a deception. They know they are deceiving us, but because many pubic officers have stolen so much money, they care less about public schools, while their own children have been fixed into very costly privately schools or schooling abroad. It is the same story about medical services. Today, you don't see them in Nigeria over health issue; the pilgrimage is to countries like India, Saudi Arabia and others.
Some of them are ferried there by air ambulance, and all this means they had stolen enough from our treasury. You and I are here, our people cannot afford N10,000 drugs and many of them are dying. It is corruption. Look, if you spend $1 billion today on infrastructure like road, you will see the impact everywhere in the country. How many of such money have been approved in this country without physical evidence of what they spent the money on? It is corruption. So, if the government is taking up measures now to deal with the perpetrators and the Nigerian judiciary particularly, the few corrupt judges are providing havens for political exposed persons, making it impossible to prosecute them successfully, the executive has the duty to itself, to those who voted it into office, who are in majority and to God to act.
Shouldn't government have acted before now?
In fact, we are even thinking they over delayed. Some of us thought the government has over delayed. So, taking active measures now to protect the integrity of the majority judges who are disciplined and responsible is the best action. It is not about an effort to undermine the third leg of the democratic tripod, but it is to strengthen it. Let's rout the corrupt judges. Look, we cannot continue staying in the darkness they have put us into. The DSS have told us the reason for the sting operation, which we are pleased with. Have you ever heard of what they have exposed in the last 48 hours?
A judge having N34 million in his house when the house is not a bank; and another one having about N50 million or thereabout; also hundreds of thousands of US dollars and British pounds sterling were also found on them. Look, what has happened to us? And yet some characters are talking about the rule of law; that they went at odd hour. What is odd about the hour? And quite a number of these judges have given rulings and judgments that have implication on national security. Why should those people be left? So, I do not consider the DSS's act as undermining the third leg of the tripod.
"I have no doubt in my mind that at some point in time, there will be challenges at the National Assembly, people will be asked to account for their actions"
The House of Representatives has for long been embroiled in allegation of budget padding, levelled against the leaders of the House. What is your view on this?
You see, in the House as well, I encourage what is happening to the judiciary to happen to them, so that they too can adjust. I think some of our people are yet to come up to terms with the phenomenon called President Muhammadu Buhari; they think they can run him down, they think they can stop his momentum, they think they can degrade him, they think they can abuse him to change course, but they don't know that that man is a marathon runner. He is man for the know all; the truth of the matter is that almost every facet of Nigerian politics have been corrupted and perverted. I have no doubt in my mind that at some point in time, I don't know how long it will take, there will be challenges at the National Assembly, people will be asked to account for their actions, no doubt about it.
One of the things that our people should appreciate is that the Economic and Financial Crimes Commission (EFCC) is already overburdened with too many cases. As they start one serious case, bigger ones are emerging, you know they started from N2.1 billion and now it has opened into $15 million. Can you see the dimension? So, I am not too sure that the EFCC has the capacity to contain all these, and I think that is why they are taking it in phases. Most likely, they will get to the National Assembly sooner or later, because that institution is rotten and stinks.
There too many characters who are not worthy to be in that place. Some of them have nothing they are offering the people; they are just recycling themselves there, some of them are with ill-gotten monies, perhaps when it gets to that time, they will be summoned to give accounts. Until you fight corruption successfully, there can be no meaningful change in our land, because the promoters of corruption have stolen so much that they can bribe every institution of government to fix their own nominees and loyalists and sympathisers in those offices. They can buy their ways through the political process, they have enough to bribe the police and other security agencies to support them during elections; they have enough money to bribe the electoral officers, and they have enough to bribe even the electorates, because they know once they are pronounced as winner, the key to the store has been given to them. Unfortunately today, politics, apart from religion, is the most lucrative job. People become billionaires within a twinkle of an eye in politics in Nigeria. And that is why we need to give this government time to deal with issues.
The Nigerian economy is in recession, leading to lots of hardship for the citizens. Consequently, many Nigerians have been condemning the fight against corruption, saying it is not allowing the President to focus on the economy. As an elder statesman, what is your take on this?
That is not true. Whoever believes so has not given us evidence to back it up. Is Buhari the director of DSS or chairman of EFCC? Those officers are doing their works. The man is busy, the state of the Nigerian economy when he took over was disastrous, they have over spent the national income, and they have drawn down the reserve to the lowest point, such that the remaining can hardly pay for six months' imports. Unfortunately for us, and again to make matters worse, the price of petroleum went below 30 per cent of what it used to be in the international market and then again the Niger Delta Avengers were also busy bombing the pipelines. So anyone who didn't consider these and saying the fight against corruption is affecting the President from giving the economy attention is just self-serving himself. Moreover, all the people who are condemning this man, I have taken my analysis on them and I discovered that they are disciples of the former ruling party and they benefited from their ruinous reign.
I am party-less, but I am speaking from the heart that the Movement of Value Resurrection is committed to ensuring that Nigeria returns to the path of honour which we were known for before. Nigeria used to have governments that worked for the people, and we have lived under that system before, it is unfortunate that you young people of 45 years downwards have never witnessed decent government in this country, all that you know is the military, which had destroyed all that Nigeria has, but I know that sooner or later, we will return to the path of honour.