---
His fall was like a tale seen only in movies. From being a highly decorated and celebrated musician, his fortunes nose-dived; no thanks to an alleged battle with drugs. It took the help of fans and loved ones to get him on his feet again. In this interview with OLUSHOLA RICKETTS, reggae musician, songwriter and guitarist, Majek Fashek, speaks about his ups and downs, how he wants to make amends for his period of self-triggered blackout from music, rancour with Timi Dakolo, among other issues.
---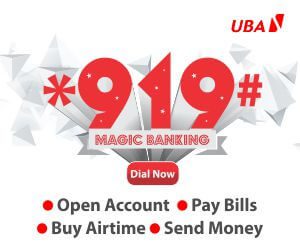 What have you been doing in the United Kingdom?
We are working on my album. We have been visiting different studios.
Actually, people don't know that the best studios are in England. I even recorded 'Send down the Rain' in 1987 and 'Free Mandela' in England.
Does that mean we don't have good studios in Nigeria?
Music is the combination of different sounds agreeable to the ear.
Nowadays, producers just bring together keyboard, laptop and small speakers, and they call it a studio. Bob Marley's songs were produced 30 years ago, but they are still sounding fresh if you play them. If you play 'Send down the rain,' the song is still sounding good. We have many studios in Nigeria, but it cannot be compared with the quality you get abroad. And my kind of music is different from what the younger ones make. My music is combined in digital and analog, and to get that quality, we have to come to the UK.
How expensive is it to make music in the UK?
It is quite expensive. In Nigeria, a producer makes a beat and that is all. But, professionally, you have to do the voicing, the sequence, lay down and bring in different instruments. We basically make use of the computer for music productions in Nigeria. The song would trend for just three months and that is the end of it. If you pay attention to the sound quality of Michael Jackson's songs, you would understand where I am headed to. Great musicians could take six months to put just a track together, but it takes Nigerian musicians just a day to make a song and the video.
When do you plan to put out a single?
A song featuring David Rhythm, Bob Marley's brother, will come out first. David is highly respected in Europe and he is presently on tour. Music is like building a house; it takes time because you have to lay down the foundation before you call the plumber and carpenter to work on it. Within three months, Nigerians will get to hear from me. But we may not release the album this year, we are not rushing it.
Do you still have what it takes to dominate the music scene?
My forthcoming album would take over Africa. They are not songs you just hear for three months and you get tired. I still want to put out evergreen songs. I strongly believe that no African musician has attained my level in music. Did you watch my performance at the recent AY Live? Did you see the texture of my voice? I played live music there.
That you are talented is not in doubt. But at a point you started making headlines for the wrong reasons. At what point did you get it wrong?
Everyone in life has ups and downs. Tribulations could befall anyone at any time. But, thank God, we are moving forward now. Things are now different and Majek is ready to make music again. When I arrived in England, the reception was massive. As I speak, people want to host me, but I want to focus on music for now. After I am done with my album, I would stage a big concert at the O2 Arena in the UK before coming to Nigeria to host a big show.
Timi Dakolo had debunked your claims that he made the remix of 'Send Down The Rain' without your consent. What is happening?
Tell Timi Dakolo to present the invoice. I have never spoken to Timi Dakolo before, I don't even know him. If he said I gave him the go ahead, he should come out with the proof. There is something we call agreement, he is not a small musician.
Has there been a time he paid you some money through someone or so?
I don't even know him like I said, I only know 2Face. When we started hearing the song, we taught it was a joke. It was everywhere without getting permission from me. He said he saw my management, but he is telling lies. If he can't present any proof to me, he should present it to the media.
I have decided not to talk too much about it. Our solicitors are preparing for them and we don't plan to use Nigerian lawyers. The only time I had seen him in my life was at The Headies in January. They capitalised on my situation, thinking I can't be relevant again. When I did a remix of Bob Marley's 'Redemption Song,' I sought the approval of his family and all royalties went to them. Timi Dakolo didn't even give me credit.
2Face told me he knew all my songs from the beginning to the end, but he never re-created them. He did collaboration with me, 'No More Sorrows,' before I left the country.
Don't you think this could be resolved amicably?
How do you resolve piracy? This is a criminal act. There is nothing to be resolved about that. There is nothing wrong if artistes remix music of fellow musicians, but things should be done properly. I am still alive and he stole my intellectual property. Bob Marley was not alive when I did his song, but I still did the right thing. He is making money and gaining popularity from my sweat. That is wickedness.
Has he made efforts to reach out to you or your management?
He has not made efforts. I heard that he wrote on his Instagram page that "Oga Majek, I love you so much…" What kind of love is that? When I was having challenges, did he come on air as a musician to rally support for me? But he loves me so much to make the remix of my song and start making money from it!
Are you fulfilled as a person?
As long as you are still alive, achievement is endless till God calls you. Michael Jackson was planning a tour before he gave up. Once you are alive and breathing, you still want to go on. I still desire to bring Nigeria to the world map through my music and talent. After petroleum, I am the next export we have in Nigeria. And through this new album, I am bringing Nigerian music back to the international scene. Next year, I plan to open a club in Lagos where I would be playing twice in a week. But we are not going to encourage smoking and drugs; it is strictly live music just like Fela did while he was alive.
How do you advise younger ones who had taken to drugs?
I would preach against the negative effects of drugs when I have my club. I am not into drugs anymore. I am fine, I am doing music now. Music is not about drugs; music is not about displaying nudity. I want to go back to the right ways of doing things; I want to show good examples.
How have you been able to stay away from drugs?
As you speak to me, how do I sound? Do I sound like one who is on drugs? Everyone knows about my ups and downs. Everybody knew the effect drugs had on me. This is new me; there is nothing like that anymore.
Is any of your children doing music?
My children are in New York. One is a producer and another is a rapper; music runs in the family. They have other jobs too and they are doing very well. My last son, who I named after Michael Jackson, is still young. The first two are married with children.
Are you still married to their mother?
That is a personal question. I have been away from my wife for a very long time.
Do you have a favourite among all your songs?
All my songs are so dear to me. 'So Long, Too Long' is a great song. 'I Am Not Afraid,' 'Little Patience,' and others, are great too. I sing when I need to sing, I just don't make music. When I was making 'Send Down the Rain,' I had no woman in my life. I was very spiritual. I fasted d u r i n g that period and there was no rain in Nigeria that year. As I was rehearsing with me guitar on a particular day, rain started falling. Even when we were shooting the video of the song, there was a serious downpour. God blessed me with the song. I had to take the song to London before I got satisfaction with the production. Timi Dakolo doesn't know about the song or how spiritual it is to me. He just entered the studio and made a remix.