BY TIMOTHY AGBOR, OSOGBO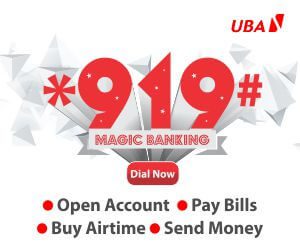 About 79 days after he was sworn-in as the Executive Governor of Osun State, Governor Ademola Adeleke, on Monday, officially resumed to the office of the governor, Bola Ige House, Abere, Osun State and carried out official duties therein.
Since his inuaguration on November 27, 2022, Adeleke has been making use of his campaign building, 'Imole House' at Ogo-Oluwa Area of Osogbo, capital of the state, to carryout out administrative activities.
During this period, Governor Adeleke had commenced renovation of the entire Osun State Government Secretariat, Abeere which housed the Governor's Office.
The Point had reported that the Bola Ige White House, which is the governor's office, had been repainted while the interior was given a new look.
Also, some strategic structures within the Secretariat had worn a new look, while air conditioner and other house fittings were installed.
Sequel to completion of necessary renovations in the Governor's Office including change of official seals and removal of some flags, furniture which were used by the immediate past administration, Adeleke started work inside the edifice on Monday.
One of the first guests that the governor received at the office upon resumption is the Speaker of the State House of Assembly, Timothy Owoeye who led members of the parliament on an official courtesy visit to welcome and relate with the governor.
Speaking on behalf of other parliamentarians, Owoeye promised to corporate with the state governor in moving the state forward.
Addressing Adeleke, he said, "Your excellency sir, we are here to pay a courtesy visit, also to tell you that we are joining hands with you to move the state forward.
"We are putting politics aside. All that matters to us is how best we can join hands with you to develop our state. We can see that your administration has already commenced work. We pray that God will continue to strengthen you sir."