The acclaimed biggest indigenous airline, Arik Air, has again recorded the highest number of both delayed and cancelled flights between January and December, 2015, a report by the Nigerian Civil Aviation Authority has revealed.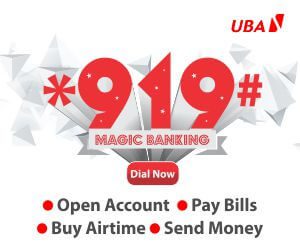 An analysis of the NCAA's summary of complaints received on domestic airline operations within the given period showed that from January to December 2015, out of a total of 22, 347 flights, Arik delayed 10, 484 flights and cancelled 5,224 trips. The airline also recorded the highest number of air returns, which stood at 23 in 2015.
Aero Contractors followed Arik closely. Out of 15,376 flights, the airline delayed 8, 554 and cancelled 4,790 flights last year with 22 air returns. Air Peace is next with a total of 3, 129 delays and 1, 207 cancellations, out of 7, 042 flights last year. Medview had 2,653 delayed flights and 459 cancellations, out of a total of 4,458 flights operated in 2015. The airline recorded a total of 12 air returns.
Dana closely followed Medview's records with 2, 653 delays and 783 cancelled flights, out of a total of 5, 669 flights operated. The airline recorded one case of air return.
We're not surprised – Passengers
Meanwhile, some industry stakeholders are not surprised with the NCAA's report. Some air passengers, who spoke with The Point, said they had been victims of either the delay or cancellations. One of them, Mr. Tolu Omole, blamed the aviation regulatory agencies for the unprofessional attitude of some staff of the airlines.
"During my last flight to Abuja, the Arik flight was delayed for about two hours and the unfortunate part was that the ticketing officer was so reluctant to apologise for the delay as if I didn't pay for the ticket," he lamented.
The Managing Director of Net Consult, Mr. Matthew Oyekan, said he was perturbed last December when his trip was cancelled by Aero Contractors without immediate reimbursement in cash as stated by the new NCAA bill of rights. According to him, the cancellation caused him over N5 million.
"I missed a presentation in Abuja due to the negligence of the airline. The customer care officer couldn't give me a reason the flight was cancelled and why I was not reimbursed. All she said was sorry. I used to be among the top fans of the airline but was disappointed with that event and vowed not to step on its plane again," he added.
RIGHTS OF AIR PASSENGERS
The new NCAA Bill of Rights provides that whenever an airline anticipates a delay of its flight beyond its scheduled time, affected passengers are entitled to the following rights:
Domestic (delayed flights)
Delay beyond one hour: carrier shall provide refreshment, telephone calls, SMS or e-mail. Delay for two hours and beyond: carrier shall reimburse passengers the full value of their tickets. Delay between 10pm and 4am: carrier shall provide hotel accommodation, refreshment, meal, two free calls, SMS, e- mail and transport and from the airport.
Cancelled flights
Twenty-five per cent of passenger ticket price for all domestic flights within Nigeria. Immediate reimbursement in cash for domestic flights.