Residents, prostitutes lament low patronage caused by incident
No fewer than five residents of Ipodo in the Ikeja area of Lagos State are currently lying ill in various hospitals due to injuries allegedly sustained during an attack on them by some men of the Nigerian AirForce.
The NAF men had allegedly descended on the defenceless residents for having the audacity to beat up an officer of the force in a scuffle.
Our correspondent gathered that the incident, which later degenerated into a street brawl between some street urchins and the Air- Force men, occurred following the alleged beating of one of their officers by some suspected hoodlums in a beer parlour in the area.
A resident of Ipodo, Akin Alabi, who spoke with our correspondent, explained that the ugly incident began over an argument that ensued between an AirForce officer, who was simply identified as Joseph, in one of the beer palours on the street.
Alabi said, "It was an unfortunate day for us in Ipodo when those people came. Most of us suffered, many were injured and a few of us, who were fortunate to have run away, had our relations battered by the AirForce men. About 20 of them stormed this area in a van. Of course, I suspected that such a thing might happen due to what happened to one of them, Joseph, earlier at a beer palour over there.
"As usual, he was there to drink, and I think while he stood up to do something, one of our guys sat on his seat. And in the process of dragging the seat with him, he hit the guy. Others joined him and they beat up the AirForce officer mercilessly. When the guy saw that they had overpowered him, he found a way to escape from them. In fact, he escaped leaving behind some of his things in the beer palour, only to resurface with his people to deal with our people and inflict injuries on them".
Giving his own account, an automobile engineer, Chuks Nwadike, told our correspondent, "As you can see, this is my shop but I cannot not open it for business because I don't know what may happen next. There is a rumour that they (AirForce men) are coming again, despite the fact that we have reported them at Area F Police Command.
It was an unfortunate day for us in Ipodo when those people came. Most of us suffered, many were injured and a few of us, who were fortunate to have run away, had our relations battered by the AirForce men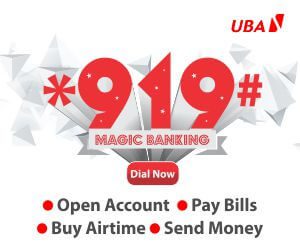 "Most of our people that were injured are still in hospital. My younger brother is among them. When they came back, after what happened to one of them here, they beat both male and female and inflicted injuries of various types on some of them. As you can see, only few people opened their shops due to fear of the AirForce men. They are scared they will come back to attack them again.
"It was a minor issue that happened between one of our boys here and an AirForce man. It happened in a beer parlour here when both of them were dragging a chair and the issue degenerated into a fight.
The AirForce man was beaten to the extent that he was begging them before they released him to go. After a while, the AirForce man escaped from his assailants and ran to the barracks to call his people, who came back and descended on everybody they saw in that place. It was a hell for every one of us. My brother was beaten and he sustained serious injury on his head because a bottle was broken on his head."
Meanwhile, one of the victims, Afam Nba, who managed to speak with our correspondent, explained, "I was in my place of work when I saw them in large numbers coming. They came to me and I thought they needed my service. I rose to attend to them. But before I knew what was going on, one of them gave me a heavy blow on my face and the rest joined him in beating me. That was all I knew until I opened my eyes on hospital bed, where I was admitted for treatment.
"My brother and our people decided to go to Area F Police Command to make formal complaints but nothing has been done yet. And we've been hearing rumour that they are coming back here."
At Ipodo Street, the scene of the attack by the AirForce men, our correspondent observed that few shops were opened and rendering skeletal business services due to the incident.
It was also learnt that the leaders of the commercial sex workers in the area had also lodged a formal complaint with the Ikeja Police Division as the lull occasioned by the current situation is said to have affected their business.
Low patronage is said to have been recorded daily since the incident occurred due to fears being entertained by their customers.
A source at one of the brothels on Ipodo Street, said, "Since the Army came to beat people and injure them, people rarely come here to patronise them (commercial sex workers) again and their leaders have gone to report the situation at Ikeja Police Division. We hope that normalcy will soon return to our street so that business can continue.
Meanwhile, efforts to get the reaction of the authorities of the NAF over the allegation against their men, was unsuccessful.