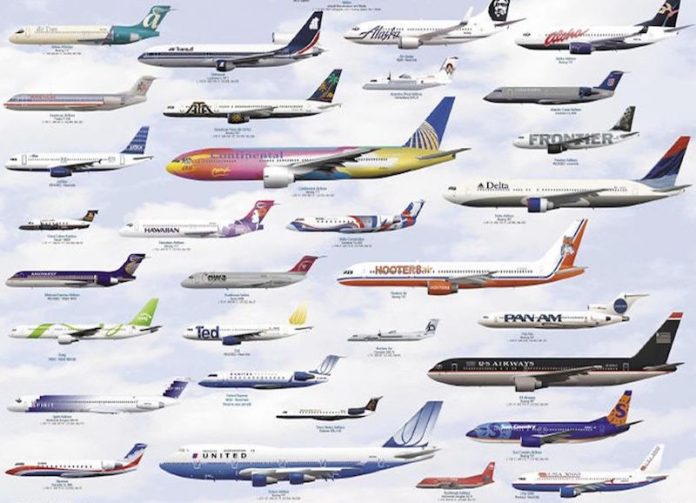 BY ROTIMI DUROJAIYE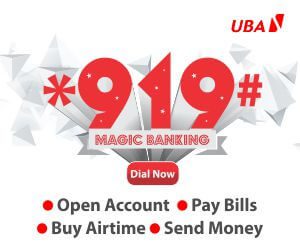 The Federal Government declared last week that there are no immediate solutions to the current crisis rocking Nigeria's aviation sector, saying the cause of the major challenge in the industry is a global issue.
Although the government stated that it was making efforts to address the challenges, it stressed that it could not tell when the solutions to the crisis would materialise.
Domestic airlines in Nigeria have been faced with a stiff challenge posed by the hike in the price of aviation fuel, popularly called JetA1.
The cost of the commodity has jumped from less than N300/litre to over N800/litre within about five months.
This has also warranted an increase in airfares by airlines that could manage to get the commodity, while others that could not survive the situation, such as Aero Contractors, have temporarily suspended operations.
However, the airlines operating currently have continued to delay or cancel flights due to difficulty in accessing JetA1, a development that has caused untold hardship to travellers.
Reacting to the crisis in the sector at a meeting with officials of the Airline Operators of Nigeria in Abuja last week, the Minister of Aviation, Hadi Sirika, stated that the government was aware of the challenges, but noted that there was no immediate solution to the concerns currently.
He said, "Energy crisis is real and it is global. Today there is an aviation fuel problem all over the world from America to New Zealand. It is aggravating in Nigeria because we don't produce the product.
"It is aggravated also because the foreign exchange is scarce in Nigeria and the source of earning the foreign exchange has also dwindled".
He said the Federal Government had in the past sourced 10,000 metric tonnes of aviation fuel for domestic airlines, adding that the government was willing to do more.
"As we speak, the government is in the process of finding a permanent solution to this issue," Sirika stated.
Outlining some of the solutions, the minister said it would include, "importation of the product at the appropriate price, accelerating the refurbishment of our refineries and also wait for the coming on stream of Dangote Refinery to boost the supply of the product."
He, however, noted that this would not happen soon.
"So when you ask how soon, I wouldn't know when Dangote will come on stream, I wouldn't know how soon the refineries will be fixed. I wouldn't know when imports would become sufficient. But the government is working towards all these to happen," Sirika stated.
The minister said he would meet with relevant stakeholders including the Central Bank of Nigeria so that the airlines could access forex at the official rate rather than the black market price.
"With no end in sight in resolving the crippling effects of shortage/scarcity of aviation fuel; operators are re-jigging their business strategies to acquire less fuel consuming airplanes – Embraer regional jets, ATR propeller aircraft and other models to assuage the hemorrhaging in fuel cost"
The President, Airlines Operators of Nigeria, Abdulmunaf Sarina, said the aviation fuel crises began from N180/litre, but had now jumped to N1000/litre, adding that the challenge of accessing forex was a huge burden on the industry.
"The rate at which the dollar is escalating now is very alarming. Every day, a difference of between N10 and N15 is added at the parallel market. Last Monday, it was N610 but today it is N670 to one dollar," he said.
On his part, the Vice President, AON, Allen Onyema, said the airlines were satisfied with the government intervention in the industry but admitted the solution to the crisis was not in the short term.

Apprehension in industry
As a result of the crisis in the aviation sector, domestic airline carriers have resorted to cutting flights on major routes as part of measures to reduce operating cost and remain in business. The strategy by the operators is in response to the shortage and lingering scarcity of jet gas being experienced in the aviation industry.
The sector's operations reached a crisis point last week with the product selling for between N830 and N900 per litre. There's palpable apprehension pervading the sector with operators sensing that aviation fuel prices may hit the N1, 000 per litre mark in a few days unless there is some intervention.
To keep their operations running, some carriers are now cutting flight frequencies on major routes, including Lagos/Abuja from many flights daily to just a few per week.
Experts say it costs about N70 million daily to fill the fuel hold of a big aircraft.
Investigations show that it costs about N50 million daily to fill the fuel hold of a medium, narrow-body aircraft.
Expenditure on aviation fuel constitutes over 40 per cent of the operating costs of airlines.
Investigations show that one-way fares on the Lagos-Abuja route oscillate between N70, 000 and N110, 000 depending on the carrier.
A check on the portal of one of the carriers last week on the Lagos-Abuja route puts the lowest fare at N75, 000 for a one-way ticket. The carrier for the same date of travel has fares ranging between N75, 000, N78, 000, N82, 000 and N100, 000.
Return flights between Abuja/Lagos are relatively lower at N75, 000, N70, 000 and N78, 000.
Fares on the Lagos/Port Harcourt ruote for a one-way ticket are N70, 000, N75, 000, N82, 000.
Tickets on the Lagos/Owerri route sell for N78, 000, N82, 000 and N100, 000 and N150, 000.
On competitive routes, such as Lagos/ Ilorin destinations where four carriers are slugging it out, fares range between N60, 000, N65, 000, N75, 000 and N81, 000 respectively.
Investigations revealed that the temporary cessation of operations of two carriers: Aero Contractors and Dana Air has created limited seats for the about 32 aircraft currently operated by other carriers – Air Peace, Ibom Air, Arik Air, Max Air, AZMAN Air, Overland Airways, United Nigeria Airlines and Green Africa Airways.
AZMAN Air, it was learnt, has reduced its daily flight on the Lagos / Abuja route to about thrice weekly.
Competing carriers including: Max Air, Air Peace, Ibom Air and Green Africa Airways are consolidating on the challenges of some operators to gain headings on some routes.
With no end in sight in resolving the crippling effects of shortage/scarcity of aviation fuel; operators are re-jigging their business strategies to acquire less fuel-consuming airplanes – Embraer regional jets, ATR propeller aircraft and other models to assuage the hemorrhaging in fuel cost.
Experts have, however, proposed some solutions to the beleaguered aviation industry.
President of the Aviation Safety and Round Table Initiative, Gabriel Olowo, advised airlines to sell their tickets in line with the fluctuating price of aviation fuel.
Olowo, in a statement, also called for increased vigilance of the Nigerian Civil Aviation Authority, saying a price increase was better than negotiating safety by cutting corners.
Olowo said, "This is my candid opinion to airlines, given these uncontrollable factors of production in the airline industry sector. He said demand will definitely drop, but that was much better than cutting corners and planning an accident.
"If fuel is 4,000 litres for a one-hour on jet (LOS-ABV) for example at N800 per litre, which gives N3,200,000, and a load factor of 100 passengers, this means fuel cost per passenger is N32,000 and this is approximately 30 per cent of total cost.
"This will translate to N107, 000 tariffs for one-way journeys. PHCN (power firms) has introduced a premium tariff on power and those who can afford it are settling for it. This is not the time for frivolous and reckless competition or uneconomic patriotism."
He also said the sector must not negotiate accidents and that the NCAA was encouraged to be more vigilant to "watch cutting corners."
Despite a significant increase in domestic air passenger traffic in 2019 by almost 30 percent, there is still a huge gap in travel demand by Nigerians.
According to the figures released by the Consumer Protection Directorate of the Nigerian Civil Aviation Authority, roughly 15 million air travelers both domestic and international went through the airports in 2018.
The umbrella body for domestic airlines in the country, Airline Operators of Nigeria, had a few days ago notified passengers of air transport services that the sector has been hit by a major crisis of acute scarcity of Jet A1, thereby warning them of possible flight cancellations and hike in airfares.
Industry currently experiencing full-blown crisis – NCAA
The Nigerian Civil Aviation Authority last Thursday said with rising dollar scarcity, weakening value of the naira against the dollar as well as the rocketing price of jet-A1, the industry is currently experiencing a full-blown crisis.
Describing the problem as 'horrible', the Director General of the NCAA, Capt. Musa Nuhu, who spoke on a television programme, noted that the triple challenges have combined to throw the sector into some form of instability.
Aviation fuel is currently selling at about N1000, while the cost of operations in the sector has generally climbed in recent months, resulting in a massive rise in the cost of flight tickets.
"We indeed have a crisis. And now, first of all, it's about the scarcity and unavailability of jet -A1 which is a significant component of the direct operating costs of any airline.
"The increase in price is about five times over what it was less than a year ago. And to compound matters, not only the scarcity of foreign exchange, but the exchange rate itself has deteriorated significantly, doubling the cost of the airline's operations in terms of maintenance, training of pilots, buying spare parts and the purchase of fuel," he stated.
Nuhu added that due to the crisis in Ukraine and Russia, the international price of jet A1 has increased significantly and at the same time, the value of the naira has decreased significantly, while the dollar has been getting stronger, creating multiple jeopardies.
According to him, with the current situation, the NCAA has begun an audit of some of the airlines, noting that the health of the airlines was not sustainable if things continue as they are.
"Indeed, we do have a serious crisis. We've started the financial and economic health audit of a couple of airlines and what I can say is that it's not sustainable.
"A significant amount of money is wiped out just getting jet-A1 to fuel the airlines. Unfortunately, flight delays and cancellations come when an airline goes or takes hours to negotiate (for fuel). And some of the airlines because of previous debt, they have the fuel suppliers asking for cash payments.
"So, if you're operating a flight, you have to cough out N5 million depending on how much you have to pay for supplies in cash for fuel. So, all these contribute to making an already bad situation worse," he pointed out.
He stated that for the NCAA, the situation has increased the amount of work it has to do because it has had to continue to mount heightened surveillance and ensure that despite the difficulties, airlines comply with the rules and regulations.
"So, it's not the best situation, but we can assure the traveling public that we're doing our best to work with the airlines to ensure the continued safe operations of all flights.
"Over the last couple of years, due to some challenges and some difficulties we're having in land transportation, aviation has become the preferred means of transportation.
"Aviation sector has become more particularly critical than what it used to be to the economy and with the difficulties the airlines have, it (shutdown of multiple airlines) is going to have a significant impact on economic activities," he added.
"And to compound matters, not only the scarcity of foreign exchange, but the exchange rate itself has deteriorated significantly, doubling the cost of the airline's operations in terms of maintenance, training of pilots, buying spare parts and the purchase of fuel"
Stressing that aviation globally remains a catalyst for economic growth and development, Nuhu said that there has been a collaboration of all actors in the sector to find a solution to the crisis.
"It's going to have a negative impact if we have to shut them down due to their inability to continue operating safely because of the difficult situations they have. It is going to have a significant negative impact on the economy.
"People can't travel, businesses will be affected, goods and services cannot be transported. We're all in this together, including the government, the agencies, the industry," he explained.
Recently, he recalled that the NCAA had to suspend the operations of Dana Air because it saw the fragile financial stability of the company which could have an impact on safety was unsustainable.
"So it's not the best situation. In fact, it's a horrible situation we find ourselves in but I keep saying we will keep doing our best to ensure the safety of travellers and sometimes we may take decisions that are not very palatable to the traveling public, but the priority for us is safety.
"But also, aviation is business, it is a catalyst for economic growth. So we just have to find a solution to get out of the conundrum the sector finds itself," he noted.
Also speaking, a former Managing Director of the Nigerian Airspace Management Agency, Capt. Roland Iyayi, aligned with Nuhu on the cost of fuel, stressed that it has increased by at least five times in the last 24 months.
"The margins airlines have are less than five per cent of their total. So if you're talking about a situation where fuel, a component that is about maybe 40 per cent or 50 per cent of your cost, has gone up, there's no way you can look at an airline and sustain the same pricing for airline tickets.
"So it is impossible to sustain what airlines have been doing over the years. So invariably, what we have now is a situation where it's been compounded by the fact that there's a scarcity of foreign exchange for airlines to be able to acquire spares to maintain their operation safely.
"So with all of these factors, it's become very important that airlines actually review their pricing to indicate the current trends. There's no way they can sustain fares that are below cost, you must produce at a particular cost. And for you to stay in business, it has to be cost plus profit," he noted.
Government adamant on national carrier
Notwithstanding the crisis in the aviation sector, the federal executive council has approved the leasing of three aircraft by the country's national carrier, known as 'Nigeria Air' to enable it to commence operations.
Hadi Sirika, Minister of Aviation, said this on Wednesday while briefing journalists after the federal executive council meeting presided over by President Muhammadu Buhari.
The federal government had disclosed that Nigeria Air will commence operations with three wet-leased aircraft.
Sirika said Nigeria Air will start with domestic flights before expanding to international routes.
"We have said in our outline business case, which was earlier approved, that we are starting with three aircraft for the first instance and then we progress. We will have a mixture of Airbus and Boeings because every airline that will grow big uses the two," Sirika said.
"We will start with domestic flights and then we grow to become international and then we move to become regional and intercontinental. There are challenges currently in our aviation industry but it is a global phenomenon and it will not last forever because aviation is a very resilient sector. Certainly, we will overcome these problems," he added.
"Of particular reference, yesterday (Tuesday) all of you were present when we discussed with the Airline Operators of Nigeria (AON) the challenges we are facing in terms of Jet A1 availability and of course pricing, which is 40 percent of the operations of the airline.
"We are finding solutions to those problems and the cost of fuel also is being attended to and so on. So yes, we will get there. And it's doable and by God's grace."
While reacting to the issue of airline shut down such as Aero Contractors, Sirika said "Aero Contractors at the moment have on their own chosen to shut down to rejig the airline internally."
"We are open to any person. By the way, the structure of the outline business case, as you are aware, is 51 percent in Nigeria.
"So, that 51 percent may be taken by Nigerians, be it Arik, Azman, be it anybody or even yourself. So, you are open to come and join. We don't expect to exclude anybody that will come. Of course, anybody coming to join has to go through full due diligence to avoid all encumbrances."
In June, the national carrier received the Air Transport Licence to commence operation, but no date has been announced yet.
Sirika had on November 24, 2021, told Nigerians that the Federal Executive Council approved April 2022 as the take-off date of Nigeria Air.
He had said the Federal Government would own only five percent equity in the airline while other Nigerians would get 46 percent.
He also disclosed then that strategic partners, including foreign airlines, would be identified to take up the remaining 49 percent equity.
Sirika also made it known that Nigeria Air will commence operations with three wet-leased aircraft.
He said leasing would be the arrangement pending when the company ordered new planes.
He added that it would take about three to five years to get an ordered aircraft delivered.
"They will start with wet-leased aircraft and that's how 90 percent of airlines in the world would have started. So they will start with a wet-lease of three aircraft and then continue to expand, place orders and then get deliveries," he said.
Wet-lease is an arrangement covering the hire of an aircraft, including the provision of a flight crew and sometimes fuel.
Sirika had said that the Federal Government would not manage the carrier, rather investors in the carrier would run the business.