BAMIDELE FAMOOFO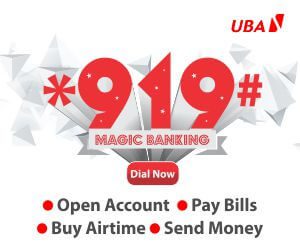 Airtel Africa Plc, one of the most capitalized stock on the Nigerian Exchange, increased its net profit by 1.7 percent to $523 million (about N366 billion) in its third quarter financial period ended December 31, 2022.
The telecom stock also increased its customer base to 138.5 million, up 10.1 percent as the penetration of mobile data and mobile money services continued to rise, driving the data customer base up 13.6 percent and mobile money customer base up 22.2 percent.
ARPU growth of 7.2 percent in constant currency, largely driven by increased usage across voice, data, and mobile money. Mobile money transaction value increased by 37.0 percent, to an annualised value of almost $100billion in Q3'23. Revenue in reported currency grew by 12.1 percent, to $3,914million with Q3'23 growth of 10.7 percent.
Revenue growth in constant currency was 17.3 percent (18.0% in Q3'23) driven by double digit growth across all reporting segments. Mobile Services revenue in Nigeria grew by 20.9 percent, in East Africa by 11.9 percent and in Francophone Africa by 11.8 percent (and across the Group by 15.9 percent, with voice revenue growth of 12.7 percent and data revenue up 22.3 percent). Mobile Money revenue grew by 29.8 percent, driven by 32.5 percent growth in East Africa and 21.7 percent in Francophone Africa.
EBITDA was $1,916million, up 12.6 percent in reported currency and 17.4 percent in constant currency, with an EBITDA margin of 49.0 percent, increasing20 basis points in reported currency and broadly flat in constant currency.
EPS before exceptional items was 10.8 cents, a reduction of 5.8 percent largely driven by higher foreign exchange and derivative losses of $184million. Basic EPS increased to 12.5 cents (up by 6.3%) as a result of deferred tax asset recognition in Kenya. EPS before exceptional items and excluding foreign exchange and derivative losses increased by 21.6 percent.
"Capex increased 5.8 percent to $457million, in line with our guidance, as we continue to invest for future growth. Additionally, we acquired spectrum in Nigeria, DRC, Tanzania, Zambia and Kenya over the nine-month period," Airtel explained.
In July 2022, the Group prepaid $450million of outstanding external debt at HoldCo. The remaining debt at HoldCo is now $550million, falling due in May 2024. The leverage ratio of 1.4x was slightly higher than the September 2022 level (1.3x), largely driven by the acquisition of spectrum in Nigeria.
Segun Ogunsanya, chief executive officer, commenting on the performance, said: "Providing affordable, innovative and essential services to customers in our 14 markets with unparalleled network quality and customer service is integral to our ambition of transforming lives across Africa. These strong results are testament to this strategy despite the current macro-economic and geopolitical uncertainties. The execution of our six-pillar strategy continues to provide the foundation for growth, driving 10% customer growth, supported by 14% growth in data customers and over 22% growth in mobile money customers.
He noted that higher usage across voice, data and money, have contributed to further ARPU growth of over 7 percent, resulting in 18 percent revenue growth in the quarter as penetration across each segment continues to increase. I am particularly excited by the performance of our mobile money business, with annualized transaction value reaching nearly $100bn, as we continue to drive financial inclusion in the continent. Despite the inflationary pressures across our markets, the strong revenue performance in the first nine months of the year, combined with continued focus on cost optimisation, contributed to EBITDA growth of over 17 percent in constant currency, with stable EBITDA margins. Our strong operating performance, combined with continued focus on our capital allocation priorities has facilitated the de-risking of our balance sheet with the early repayment of $450m HoldCo debt in July this year.
"We will continue to invest in expanding our network and evolving our service offerings to further deepen both financial and digital inclusion across our markets. We have especially focussed on enhancing our spectrum footprint across all our markets. Over the last nine months we have spent almost $490m on 4G and 5G spectrum across key markets to improve network capacity and quality, future-proof the company for continued growth opportunities and facilitate economic progress in all our markets," he added.