By Ngozi Amuche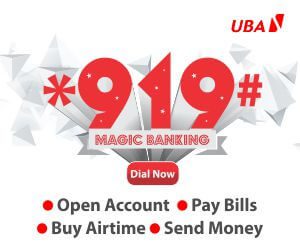 The Nigerian Stock Exchange, on Friday, announced that the planned Cross Border Secondary listing of 3,758,151,504 ordinary shares of Airtel Africa Plc has been postponed indefinitely.
According to the Exchange, the postponement was necessitated by the need to ensure that Airtel meets all the post NSE approval pre-requisites for listing on the
Exchange.
The NSE said it would provide further communication on this issue when all the preconditions for listing on its board had been met. One of the key issues for the suspension was the failure of Airtel Africa to meet the number of required qualified and high net worth investors for listing on the Exchange.
Airtel was only able to muster 130 investors as against 300 under the rules of the NSE.
Earlier, the Exchange had granted waiver to the telco and cleared it for listing. Market sources said the NSE had come under pressure not to be seen to prioritise its interest above investors'
interest.
Airtel Nigeria had recently launched its 4G LTE in major cities in Nigeria; this was in a bid to help boost communications in the country.
Regional Operations Director, South Region, Dapo Dosunmu, who represented the Managing Director of Airtel Nigeria, said Airtel was committed to serving its numerous customers and would continue to connect towns to its 4G network.
According to him, 4G will come with benefits that will accelerate economic and commercial activities. "It will boost personal and professional productivity; it will help in creating more entrepreneurs; it will offer the youth big leverage to express their creativity and talent; it will improve the overall quality of life and connect more people to their dreams," he said.
"With 4G, Airtel will also power people, businesses and aid governance through technology. Ours is a 4G service that is not only fast and reliable but a 4G service that works. I must say that I am very proud of this roll-out because we have put in a lot of work to ensure that we offer Nigerians a true 4G experience," he said.