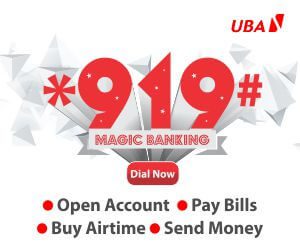 BY BENEDICT NWACHUKWU, ABUJA
Nigeria's First Lady, Aisha Buhari alongside wife of the Vice President, Dolapo Osinbajo on Monday stormed the Buhari House National Secretariat of the All Progressives Congress (APC) during the National Working Committee (NWC) meeting.
The wife of the President led a team that also has the Minister of Women Affairs, Paulen Tallen, to congratulate the newly elected National Chairman of the party, Senator Abdullahi Adamu, and his members.
The First Lady who had an hour closed door meeting with the NWC said her visit was to congratulate the National Chairman and to thank the whole party stewards for the work they are doing.
"We are here to congratulate the party chairman and to thank the whole party stewards for the work they doing and to also seek for support for women, they should not be forgotten," she said.
Earlier, Tallen had said "The First Lady is here with her team to congratulate the national chairman for the opportunity God has given him to lead the party and to thank him for the good work he has started doing and finally not to forget women because women are critical in all elective position."
The First Lady and her team arrived the APC National Secretariat at about 5:30 in the evening.