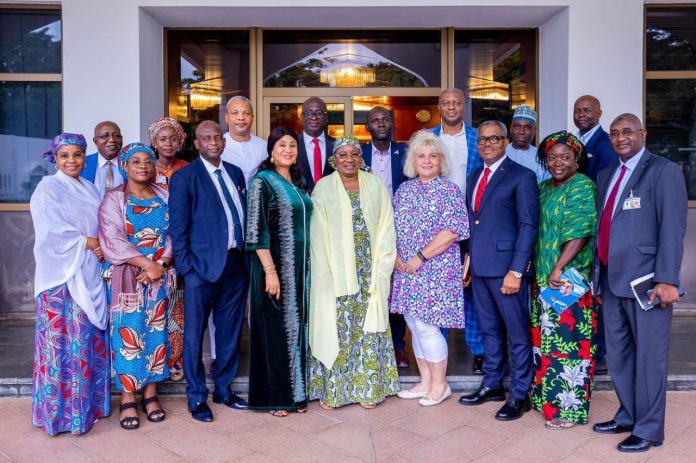 The First Lady of Nigeria, Mrs. Aisha Muhammadu Buhari, has harped on the need for more awareness on the problem of Tuberculosis considering the lives lost to a disease that is treatable and curable.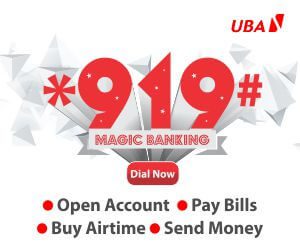 She was speaking during a courtesy visit by a High-Level Mission on Advocacy to End Tuberculosis in Nigeria, at the State House on Tuesday, August 23, 2022.
She was represented by the Senior Special Assistant to the President on Administration and Women Affairs, Rukayyat Gurin.
Mrs. Buhari was upbeat about the progress made in reaching those affected but drew attention to the fact that many cases remain unreported.
She, therefore, charged all stakeholders to do more in the area of media engagement, outreach, and advocacy so that no life is lost to tuberculosis.
Speaking on the need for adequate funding, she called on stakeholders including high-net-worth individuals to pay as much attention to TB as they are paying to COVID 19.
Speaking earlier, Lucica Ditiu, Executive Director of Stop TB Partnership Geneva said she was in Nigeria at the head of a team of officials to review progress made in the eradication of TB in Nigeria.
She observed that despite efforts made, the rates of death by TB in Nigeria are second in Africa and sixth in the world at 130,000 per annum.
She commended Mrs. Buhari's passion and commitment to the TB cause since her appointment as Global TB Ambassador and Champion.
Ditiu also made reference to TB-in-children which is claiming young lives but is very expensive to treat, she also referred to TB-related infertility as well as malnutrition-induced TB and said these require urgent and concerted action as they will upscale the TB figures in Nigeria, calling on the First Lady to remain at the forefront of the campaign.
At the event were the Senior Special Assistant to the President on Public Affairs and Strategy, Sani Zorro, Special Assistant to the President on African First Ladies Peace Mission, Mairo Almakura, and Special Assistant on Health and Development Partners, Victoria Ogala.
On Ditiu's team were the Board Chair, Stop TB Nigeria, Queen Ladipo, the coordinator of Stop TB Nigeria, Chukwuma Anyaike, and other officials.