The Wife of the President, Hajia Aisha Buhari, has urged state governments to give better support to women across the country at the 5th National Women's Summit organised by the Oyo State Officials' Wives Association in Ibadan.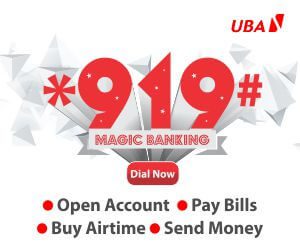 Buhari, who was represented by the wife of the governor of Zamfara state, Hajia Asma'u Yari, explained that a woman is the heart of any nation and as such whatever one teaches a woman, one teaches a nation.
She said: "Today we are here to help and assist a dear sister to celebrate the life of women.
"A woman is the heart of any home and any nation and as such whatever you teach a woman, you teach a nation. We all must strive to ensure that the life of the Nigerian woman is uplifted by the day because a woman will always remain the pillars of the home and the nation despite all the challenges"
Meanwhile, the State Governors of Oyo, Lagos and Osun have declared their support and readiness to support women to achieve the purpose which nature has bestowed on them.
While Gov. Abiola Ajimobi of Oyo, acknowledged the important roles nature bestowed on women, Gov. Akinwunmi Ambode and Ogbeni Rauf Aregbesola of Lagos and Osun respectively, renewed their commitment to help the women folk achieve their purpose in the interest of the nation.
Governor Ambode explained that women are special creation of God and must be treated as such describing them as "magicians that makes something out of nothing"
While noting that the Centre of Excellence deserved a fair share of the outcome of the summit, Governor Ambode promised on behalf of other governors to ensure that women get adequate support to fulfill purpose
Quoting the words of Eleanor Roosovelt, who describes women as a teabag whose strength is known when in hot water, the governor said all men needs to do is to make sure the water is not too hot for convenience
Ambode said: "Women are special people. They are like magicians, they make something out of nothing. Give them anything, they know how to make something great out of it and they deserve our support.
"When women gather like this, something is about to happen. I am sure something big will come out of this summit. Please note that Lagos state deserve a fair share of the outcome of this summit going by the large number of delegates we sent to attend.
Governor Aregbesola said the future of every society is determined by the quality of women in the society adding that women determine how the society would be in the future through the trainings and upbringings they give their children today
Stating that fatherhood is assumed but that motherhood is certain, Governor Aregbesola explained that nature has endowed women so much that science has not being able to play or manipulate it like it is done to fatherhood.
Some of the dignitaries present at the event include: The Iyaloja of Lagos, Alhaja Bintu Tinubu, wives of governors of Lagos, Osun, Imo, Kwara, Delta, Senior Special Adviser to the President on Sustainable Development Goals, Mr. Adejoke Orelope Adefulure, wife of former Lagos state governor, Dame Patience Fashola, party chieftains and delegates from all across the country