We are excited that residents on Aule Road in Akure, Ondo State, who were marooned about six years ago as a result of poor social facilities are now being integrated into civilization.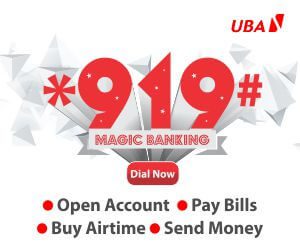 But the fact remains that the pace of development for the area is very, very slow. If Aule Road stretch is neglected, the fate of Aule community itself can be best imagined. While we remain grateful to the last administration of Dr. Segun Mimiko for improving on the Aule Road project begun by his predecessor, the late Dr. Olusegun Agagu, we, the residents are worried that for over four years, the road project has been abandoned midway.
This is to, therefore, appeal to Governor Rotimi Akeredolu to remember the Aule Road residents by finishing up the Aule Road project, so that other facilities, amenities and investments can be attracted to the area.
The governor will do well to check the records, and confirm that residents of this area voted massively for him in the last gover- norship election. We wish the governor a smooth sail as he steers the ship of Ondo State.
-Mr. Olusola Awe 5, Aule Road, Akure, Ondo State