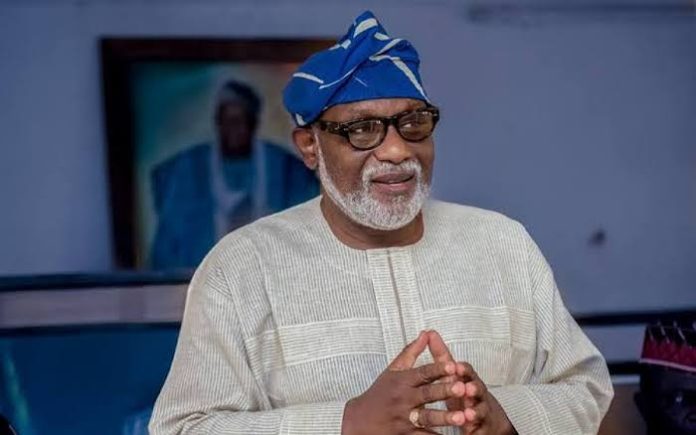 BY TIMOTHY AGBOR, OSOGBO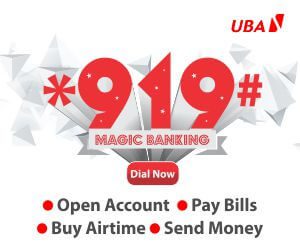 Ondo State Governor, Oluwarotimi Akeredolu, has commended his Osun State counterpart, Gboyega Oyetola for standing tall against all odds, including socioeconomic realities, in the running of the affairs of the state.
Akeredolu noted that Oyetola has done excellently well, adding that nobody can beat his sterling record as far as trajectory of good governance is concerned in the history of the state.
The Ondo State Governor also renewed his faith in God for Oyetola to reclaim his mandate in no distant time.
Akeredolu spoke on Thursday while inaugurating the iconic Olaiya Flyover in Osogbo which was constructed by the administration of Governor Oyetola.
Akeredolu said: "All the roads, hospitals and lots more. I want to appreciate you, you have proved that with limited resources, you still cared for your people. For those close to this state, you have done wonderfully well. I can beat my chest on that.
"Nobody can beat your record. As we are struggling to get this mandate back, know that the record you have gotten, nobody can beat it. We know the number of roads you have done, Primary Healthcare Centres, security, you have done all, they are uncountable. Well, Just congratulate yourself, you have done well.
"Osun State cannot forget you forever. By the grace of God, we will come back. God knows how he works. By the grace of God, we will come back to govern this state for a second term."
Akeredolu said he was happy that Oyetola didn't allow the challenges he faced to prevent him from further developing the state.
"I congratulate you, Governor Oyetola, for your resilience in the face of daunting challenges. You have faced challenges even from those who are supposed to be your friends. We know what you met in the state and where you have taken the state to. I'm not afraid to tell the truth. You have tried. We were here when salaries were owed for several months but when you came in, you paid salaries.
"I thank you for making the interest of your people the primary consideration of your administration. You're paying pension and gratuities. In Ondo State, we owe salaries. We confess that there is no problem but we will pay everything before we leave."
In his remarks, Governor Oyetola who attributed the success of the project to the innovative approach to governance adopted by his administration, said despite the current socio-economic realities, his government was not deterred in providing the best for the people of the state in terms of infrastructure development.
Governor Oyetola noted that he has no regret coming to serve the state, adding that his mandate to serve for a second term in office will be reclaimed as nothing promised by God goes unfulfilled.
"I am particularly happy you (Akeredolu) came here. What is important is to serve. Whether you like it or not, you have been bestowed to serve. We are not restricted by the meagre resources at our disposal but we decided to apply an Alternative Project Funding Approach.
"I have no regret coming to serve. We see how we can bring innovation to the system, we have been creative enough, because we are coming from the private sector; it assisted us.
"People doubted when we said we wanted to construct the flyover, which was completed within 12 months, but I can see that the doubting Thomases were the first to ply the road and the flyover.
"I have invited the immediate past Ekiti State Governor, Dr. Kayode Fayemi, to inaugurate a number of roads too, as part of efforts to celebrate our colleagues. Every South West Governor has done very well.
"I have every hope that I will reclaim my mandate, it is a covenant from Almighty God and it will come to pass," Oyetola added.