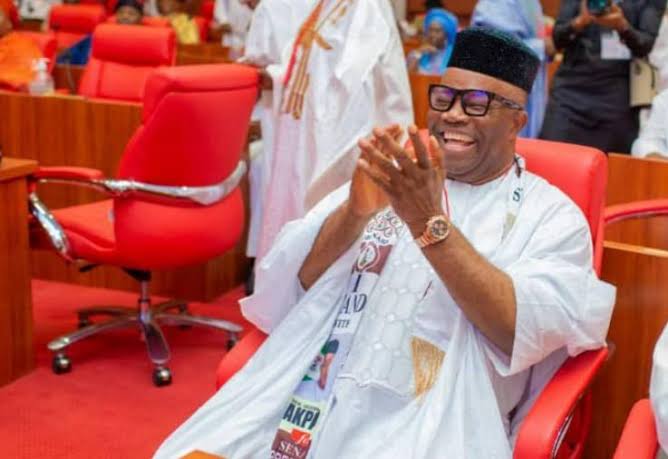 Akwa Ibom South-West Senator-elect, Godswill Akpabio, has been sworn-in as the 13th Senate President on Tuesday morning.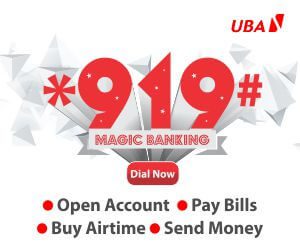 He was also administered the oath of membership of the National Assembly and that of the office of Senate President, by the Clerk to the National Assembly, Magaji Tambuwal at about 9.40am.
The former Akwa Ibom Governor had defeated Zamfara West Senator-elect, Abdul'aziz Yari, in the 10th Senate President election.
Akpabio garnered 63 votes out of the 109 votes cast.
Yari, a first-time Senator, scored 46 votes.
The voting in the election of a new Senate President and the next chairman of the National Assembly had commenced with Senator Akpabio and former Governor of Zamfara State, Senator-elect Abdulazeez Yari, slugging it out.
There was disagreement over the nomination of Yari with an argument that he is not a returnee Senator but it was overruled on the ground that he is a former member of the House of Representatives and that the Senate Rule allows his nomination.
Earlier, Borno South Senator-elect, Ali Ndume, nominated Senator Godswill Akpabio for the office of Senate President.
The nomination was seconded by Ogun West Senator-elect, Solomon Adeola.
Also, Adamawa North Senator-elect, Ishaku Abbo, nominated Abdulazeez Yari and the nomination was seconded by Senator-elect Jimoh Ibrahim with Yari subsequently accepting his nomination.
Meanwhile, Tahir Monguno had raised a Point of Order 3 Sub Rule 1 of the Senate Standing Orders, arguing that one who is not a returnee Senator cannot be nominated for the office of the Senate President.
Monguno, who is coming from the House of Representatives, said the rules specify who should be Senate President.
But the Clerk to the National Assembly, Magaji Tambuwal, overruled Monguno, stating that the Rule allows a former member of the House of Representatives elected to the Senate.
The CNA thereafter declared the nominations closed and voting commenced with elections results declared thereafter.
About four governors of APC and PDP were sent to support Akpabio against Yari.
Governors Hope Uzodimma of Imo State, Seyi Makinde of Oyo State and Yahaya Bello of Kogi State, among others, were present in the Red Chamber for the inauguration of the 10th Senate.