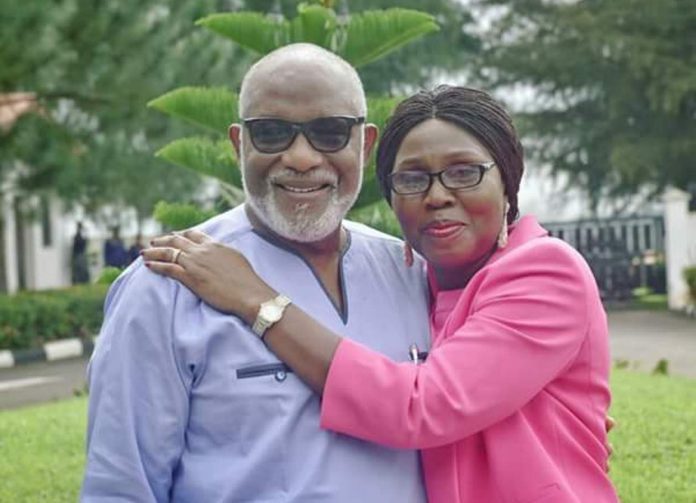 BY MOYINOLUWA BAMIDELE-LUCAS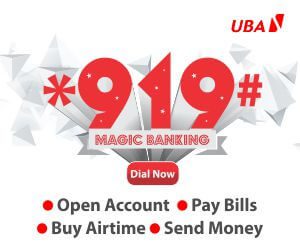 An Akure Prince, Adewole Daramola, has castigated Ondo State Governor's wife, Betty Anyanwu-Akeredolu, over her romantic allegation against an aide to her husband, Rotimi Akeredolu.
The Ondo State first lady, in a recent leaked audio message, had accused Ms. Bunmi Ademosun, who is the Special Adviser to the Governor on Multilateral and Inter-Governmental Affairs, of clandestinely offering local herbs to her husband to drink over his ailment.
The Prince who is a Canada-based community leader in reaction to the allegations said that the Governor's wife's utterances were an embarrassment to Akeredolu and the people of Ondo State.
Daramola who contested in the last selection which produced the current Deji of Akure, urged the governor's wife to immediately tender an unreserved apology for the dishonour over her wild allegation against the daughter of a prominent Chief in Akure.
"Ondo State First Lady's speech accusing an innocent senior member of Ondo State government of having an affair with her husband is unfair. She is an embarrassment to her husband as well as Ondo State. The woman she accused is a happily married prominent Akure woman from a very prominent decent family. She is one of those who helped the governor to win the second term election," Daramola emphasized.
The accountant added that the people of the state have accommodated her, as the wife of the governor, but she should not drag the name of Ondo in the mud.
"She is an unelected first lady who receives millions of Naira every month and not long ago failed in her senatorial bid in the 2023 election in eastern Nigeria. Ondo State has accommodated her because she's married to our governor. We will not tolerate her disrespecting us.
"We love Akeredolu and we are all praying for his speedy recovery. The first lady should be more concerned about her husband's health and recovery rather than accusing innocent senior staff of the Ondo State government who is just trying to do her job of having an affair with her husband," he added.
He counseled the governor's wife, who was said to be a cancer survivor, to look after her health and concentrate on her husband's recovery rather than chasing the shadow of someone attempting to snatch her husband.
The Governor's wife in the audio tape, specifically cautioned Ms. Ademosun to stay away from her husband as her persistent closeness had affected Akeredolu's health.