Following allegations of corruption levelled against the administration of Governor Olusegun Mimiko of Ondo State, officials of the Economic and Financial Crimes Commission have stormed the state, in search of possible clues.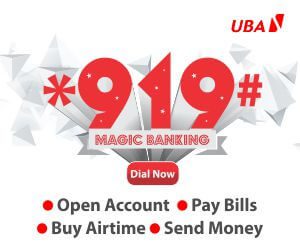 Impeached Deputy Governor of the state, Alhaji Alli Olanusi, recently petitioned the anti-graft body, accusing the state government and one of its agencies, the Ondo State Oil Producing Areas Development Com- mission, of monumental fraud. He said about N18 billion was involved in the sleaze.
Olanusi had defected from the ruling Peoples Democratic Party to the All Progressives Congress, APC, barely two days to the presidential election, an action that contributed to the defeat of then President Goodluck Jonathan in Ondo State. But shortly after the polls, he was impeached by the state's House of Assembly.
Two weeks ago, however, Olanusi filed a petition to the EFCC, alleging that the Mimiko administration had sucked the state dry. Specifically, he said the governor should be put to task on the alleged forgery and falsification of 2014 Re-Ordered Budget to cover N6.7 billion, which, according to him, was diverted to specialised conduits.
He also described the state as almost insolvent owing to over N80 billion debts and that the OSOPADEC reeked of various fraudulent acts.
Sources, however, said crack detectives of the EFCC from Lagos were in Akure recently to quiz politicians in the state's administration and top civil servants.
But in a swift reaction, the state govern- ment, though acknowledged that the EFCC was already in the state on a fact-finding mission, however, dismissed the allegations of Olanusi as "baseless."
Speaking in an interview with The Point, the state's Commissioner for Information, Mr. Kayode Akinmade, said, "Though the EFCC officials have been here, they have not found us wanting. He (Olanusi) claimed we used conduits to disburse money under an empowerment scheme for the less-privileged but the truth is that most of the locals who were entitled to the money had no bank accounts and we had to use a financial institution to disburse the money.
"The amount was not more than N200 million and I wondered where he got his exaggerated figures."
Akinmade advised Olanusi to "instead of concocting lies, answer the House of Assembly's allegation that he collected money for many pho- ney foreign trips.
"Rather than go abroad for medical attention which the government had approved for him, Olanusi would go and hide in his Supare-Akoko village," he alleged.
Also in another statement, Akinmade lambasted the ex-deputy gover- nor, saying, "Apparently Pa Olanusi is dazed as his plans to impeach his (former) boss fell flat on his face. Now spent and left in the lurch, he wants something to keep him in the glare of the public and political relevance."