In recent times, corporate bodies and businesses have been exploring the use of project management specialists to drive new and special projects. In this case, the selected project management team plans, executes and finalises the project within a specified period of time. It is cost and time saving, especially when the project management team is efficient.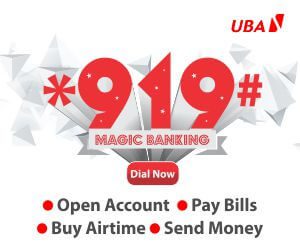 When project management is not a department or unit of the organisation, it takes a lot of organisational and financial stress off the company. Projects within this context can range from developing an advertising campaign, product branding, construction, staging an event and much more.
HOW IT WORKS
Ayobami Ogedengbe, a project management expert, says project management ensures that the proposed idea is seen to completion at a defined deadline and in line with the right quality. According to Ogedengbe, although project management is essential in every business, companies can survive without it.
"Imagine having a project management team that only Allow professionals take the stress off you works maybe once in a year and a company has to pay salaries to them every month because they are on the salary scale. Therefore, it is cheaper and economical for a business to contract-out project management," he said.
Over the years, there has been an increase in the number of project management firms in Nigeria. These firms usually work on contracts on a consultancy basis. According to Ogedengbe, there is no government structure to oversee the affairs of the project management firm but Project Management International-accredited firms are recognised by the Standards Organisation of Nigeria and other relevant bodies.
"Project management has just started getting attention in Nigeria, so not much has been done about having a governing body. Although there is the Nigerian Association of Project Management, I am not sure if the majority of the project management firms belong to that group yet," he added. No single company, he said, could have a specific project management team for all projects; the team should differ based on the type of project being undertaken.
HIS ADVICE
When selecting project management firms, always check their background to ascertain, who they have worked with previously. In most cases, this will save you time and money.
RECALL
• It is usually cheaper and economical for businesses to contractout the execution of projects.
• To secure a good firm, always check out the firm's background.