…as APC begins discreet campaigns, mobilisation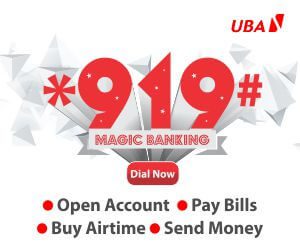 By Memoye Oghu, Port Harcourt
Despite Governor Nyesom Wike of Rivers State's decision to appeal against the annullment of the Governorship elections by the Governorship Election Petition Tribunal sitting in Abuja, both the Peoples Democratic Party and the All Progressives Congress are currently locked in discreet campaigns and mobilisation of supporters, preparing for the final showdown. While Wike dispelled rumours of his immediate sack by the tribunal, the APC reiterated its resolve to unseat him legally.
Wike told his supporters that the verdict did not mean instant sack of the governor, but that the governor and the party had two other windows to set aside the ruling of the tribunal. For the PDP, the governor still has about four months or 120 days to run the processes of appeals at the Appeal Court and Supreme Court, if need be. To the APC, the tribunal verdict, apart from vindicating their position that elections never held in the state, has also energised their fight "to reclaim our lost mandate." The party has openly stressed that the battle is far from over.
Twenty-four hours after the tribunal's verdict, both parties took the battle for the political soul of the state to the churches, where they thanked God for the verdict, which they claimed was from God. Wike, who attended the PDP thanksgiving service at the Obi Wali International Conference Centre in the state capital, urged his supporters to be calm as he had instructed his lawyers to appeal against the ruling of the tribunal.
A few kilometres away, same day, the APC and its leader in the state, former Governor Amaechi, who flew into the state capital shortly after the tribunal judgment, held an elaborate jubilation, celebrating both the tribunal verdict and the Supreme Court ruling which installed him governor. On the occasion, Amaechi lambasted Wike, accusing him of stealing the people's mandate.
For the PDP, the victory rallies were more noticeable, particularly with members of the National Assembly whose elections were upheld by the tribunal. Nevertheless, it was more or less 'victory rallies' also for the 21 members of the state House of Assembly whose elections were annulled as they quickly mobilised and reassured their supporters of their readiness to set aside the ruling of the tribunal.
The member representing the Ikwerre/Emohua federal constituency in the House of Representatives, Mr. Boniface Emerengwa, last Sunday gathered his supporters at the St. Barnabas Anglican Church, Igwuruta, to thank God for his victory at the tribunal, just as he called on his constituents not to panic at the annulment of the governor's election, because steps had been taken to appeal.
Last Saturday, however, a former Senate member, Magnus Abe, who lost his petition against his PDP counterpart at the tribunal, debunked rumours that he castigated the Judges of the tribunal by calling them '419'. Abe gathered his APC members to a meeting in his hometown, Biera, in Gokana Local Government Area
For the concluding part of this story and others, grab your copy of The Point from your nearest vendor