The Lagos state governor, Mr Akinwunmi Ambode has warned Lagos state residents of the danger in the recent action of some people taking pictures with the dried section of Ogun River, near the Kara Cattle Market, along Lagos-Ibadan Expressway.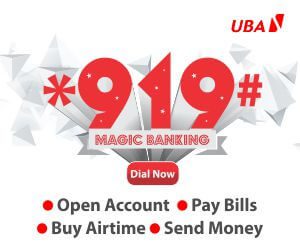 Governor Ambode, through his twitter handle, on Monday afternoon, warned that taking pictures on the bed of the river may lead to a regrettable event if the blocked river channel opens up at any time.
The message on the governor's handle reads: "We're aware that the Ogun River near the Kara Cattle Market was recently blocked by vegetation. However, the river could open up at any time with dire consequences."
Last weekend, the river was taken over by vegetation, caused by a heavy storm, which created a compacted layer over the river.
Residents in the area were stunned by the incident and turned the dried area to a tourist site of some sort.
Some residents were seen walking on the dry part of the river and taking pictures while some found it a readymade recreation ground. Surprisingly, on the other side of the Kara Bridge, the river still flows freely.
Meanwhile, the Lagos state government through its Commissioner for Waterfront Infrastructure Development, Engr. Adebowale Akinsanya, has said that "it is dangerous for residents to besiege the dry area as the flow of the river is still active beneath."
"It is important to notify the public that we have been worried about the environmental consequence of a dried up river," he added.
He added that the flow of the river is still active beneath the vegetation and the situation had been evaluated.
Due to the compacted nature of the vegetation, residents and onlookers are of the erroneous belief that the river has suddenly dried up.
Akinsanya stated that it was important for the public to be aware that the vegetation can give away at any time and could lead to a potential disastrous situation.
He said, "We advise residents to go about their lawful business and desist from the habit of parking on the bridge to take pictures.
"The act of parking on the bridge to take pictures is causing serious traffic, hardship and loss of business time to other commuters.
"Also, carrying out any activities on the blockage of the river is unsafe, dangerous and disastrous. We advise everyone to keep off."