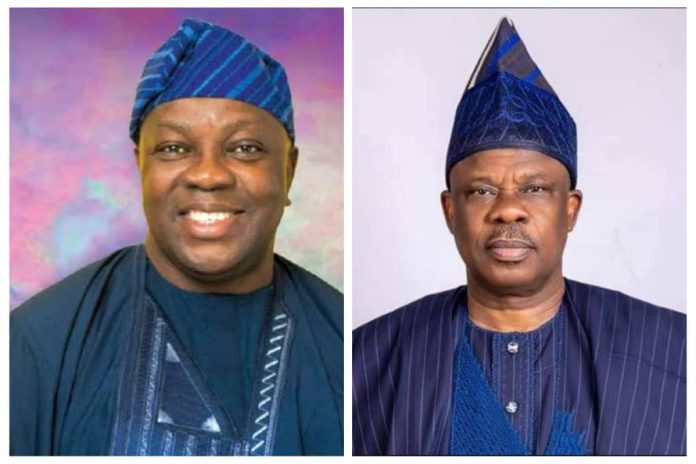 Ibikunle Amosun, the Senator representing Ogun Central and the immediate past governor of the state, has said the governorship candidate of African Democratic Congress, Biyi Otegbeye, has the qualities to return the state to the path of development.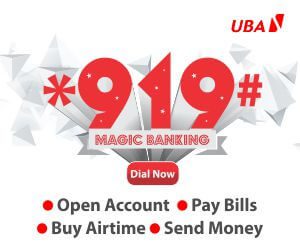 He said Otegbeye, who is a lawyer and an accomplished insurance executive, has what it takes to stop the backwardness of the current administration and turn around the fortunes of Ogun State.
The spokesperson for the Biyi Otegbeye Campaign Council, Raheem Ajayi, said in a statement on Thursday that Amosun, while speaking at the campaign tour of ADC in Ota, bemoaned the lack of continuity in the governance of the state, saying that what we see now is retrogression.
"If the current government cared about continuity, by now, Ogun State would have grown in leaps and bounds. But what do we see today? Retrogression, and that is why I am out. That is why we must return to that path of development, that path of glory, that path of "we are Ogun State."
He said his administration between 2011 and 2019 introduced the "Ogun Standard" policy to bring the level of development in the Gateway State to international standard but regretted that the standard had fallen abysmally low under Dapo Abiodun's administration.
"We don't want the standard to continue falling. Right now, there is no standard anymore. We constructed a six-lane road with a long-term view in order to accommodate future development.
"Somebody came and reduced the six-lane road to two. Is there any sense in this? We should not draw back development. That's why I rise up to call on you. Let's come out in large numbers on March 11 to cast our votes for ADC and Barrister Biyi Otegbeye. On that day, let's exercise patience and wait until the votes are counted. Don't give room to thuggery and rigging."
Amosun said Otegbeye is a man of integrity and character who has succeeded in the insurance business as well as law practice.
He said the ADC governorship candidate is a philanthropist who has contributed to the development of the nation.
On his part, Otegbeye urged the people to vote out incompetence so as to allow him to fix the state and create opportunities for all.
"I want to assure you that the legacies of our leaders in Ogun State that we point to, and are proud of, will be preserved and enhanced," Otegbeye noted.