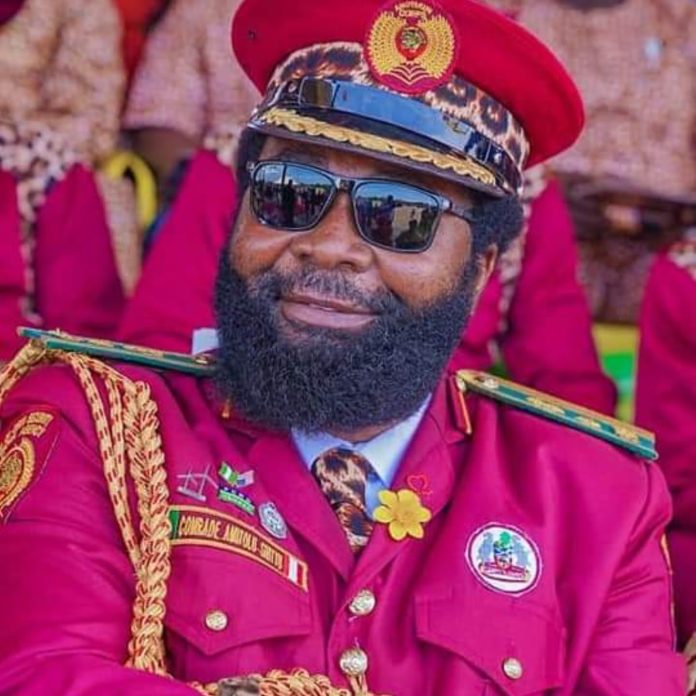 Amitolu Shittu, last Friday announced his resignation as the Field Commander of the Osun State Security Network Agency, also known as Amotekun Corps. Shittu, who was appointed by the administration of the immediate past governor, Adegboyega Oyetola, in this interview with TIMOTHY AGBOR in Osogbo, says the security agency is filled with dishonourable men. According to him, many atrocities, unethical practices and acts of indiscipline committed by some operatives of the corps were being overlooked by the corps' top hierarchy. Excerpts: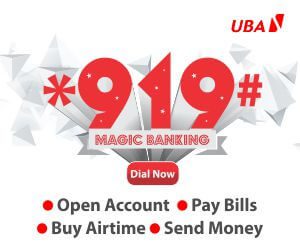 Your resignation came to many as a surprise and many think it was due to the new government in the state.
The issue has nothing to do with the government. It's within us (Amotekun). The way things are being done, I don't think I can continue with the system. Amotekun is strictly about securing the lives and property of people. Sadly, some of the people that form part of Amotekun are dishonourable men. They are hungry men. They are pretenders and I can't work in such an environment. I thank God that in all I have done, I have not disappointed any of you (journalists) and the people of the state. I have been with you for a long and many of you know my character and my antecedent. When some people think I will not perform, many of you stood behind me and you gave them assurance that I will perform. And I thank God I have never for one day disappointed any of you.
What if the State Governor, Ademola Adeleke, doesn't accept your resignation, would you be willing to come back and take your position?
Well, if Mr. Governor refuses to accept my resignation, he knows why he is refusing and I won't be against it. I am a man of principle and I don't deceive myself.
The Corps Commander (Retired Brigadier-General, Bashir Adewimbi) is a rabble-rouser. Look at it now, the only vehicle I am using, I asked him to give me two weeks to release it, but he said they should go and take it out of my house forcefully and if he dares to do that, there will be a problem. I cannot serve without salary and without anything for almost four years and somebody will now come and rubbish me.
Some of the people surrounding the Corps Commander said that part of the issue they have with you is that you don't come to work and all the vehicles that were supposed to be within the base station are packed within your personal compound which they alleged you have turned into the Amotekun Secretariat. How do you react to that?
They are lying. If I am not going to work, how do I arrest suspects? How do I parade them if I don't go to work? How do I hand them over to the police? This is a question you can answer yourself. The information they gave you is a lie. I have more than 200 suspects that I have handed over to the police and they have prosecuted them. The last one was the case of kidnapping which we did a lot on and the suspect has been transferred to Edo State. So, if I have not been going to work, how would I arrest suspects and parade them?
"Like I said, that man (Adewimbi) is a rabble-rouser, the man is egocentric, the man has nothing to offer than bully, that's what he does always and he is trying to poison the mind of some people but they know the truth and there is nothing they can say to me that can hold water"
So, like I said, that man (Adewimbi) is a rabble-rouser, the man is egocentric, the man has nothing to offer than bully, that's what he does always and he is trying to poison the mind of some people but they know the truth and there is nothing they can say to me that can hold water.
I don't have anything against the governor. He has done nothing to me. I have never been paid a dime. Since the last four years that I have been in Amotekun, I have never collected a dime. So, how would I say the governor offended me? We only have charlatans heading the management team of Amotekun. What does the retired Adewimbi know about security and operations? Is it because he is a retired soldier? The arrests I have made since I was the Director-General, was he part of it? All the celebrated cases God has assisted me in actualizing, was he part of the successes? I am not bragging. I thank God we made an impact.
So, if someone is saying that I don't go to work, you should ask him whether we have an office. Do we have anything called an office? We don't have one. We don't have an administrative officer, we don't have an account, but I am not complaining about that. I am complaining about the voodoo and some other things that the man is doing. I can't share an office with someone I don't trust. I know what they have done to me on many occasions, if I am not strong enough, what will happen to me? I resigned based on personal conviction and I don't have any regret about it. I cannot work with them; it's as simple as that.
The governor is not my enemy. I have been in the system for over 35 years now. I have been struggling for over 35 years now. I have been to prison for over 10 times. Are they not the ones that sent me there? When we were chasing the military out of power, where were they? They are the first beneficiaries of our sweat now. When I was struggling, he was still collecting money from the government in Somalia. What are they talking about? When we were fighting for democracy, and the police were tear-gassing us and journalists, where were they? And they are calling themselves Generals. When I was facing armed robbers and kidnappers, ritual killers and other dangerous elements, where were they? Adewimbi was gallivanting everywhere and visiting different hotels. With all these God has helped me to do, they still have the effrontery to say that I am keeping vehicles in my house.
Is it because I didn't allow him to behave like a governor by putting vehicles at the front of his cars and another two at the back and blowing sirens while moving and intimidating members of the public? The road users are not different from him and he cannot bully them, so, he has to stop all these attitudes and if he is not careful, I will charge him to court. He has to stop mobilising people against me, I have resigned and if my resignation catches him unaware, it shows I am a fighter. I thank God. The little achievements God has given me are not through politics. For the past four years, I didn't receive any salary. They didn't pay me. He doesn't know about how I fuel my vehicles and repair them. Don't let him give you false information. He wants to blackmail the government and I don't have time for such.
I don't compromise and this has been my problem. One of the Amotekun Corps raped somebody and you want me to overlook it. This is a criminal offence. Some people will not go to work, I punish them and you want me to overlook it. How will I overlook an operative that converted the phone of a suspect? How do you expect me to overlook an operative who deliberately converted stolen goods recovered from a suspect? They should not put their fingers in my mouth; else, I will expose them.
Now that you have resigned, how will Amotekun in Osun fare?
There are some officers that we have confidence and trust in and they should not play politics with it. The way they are going about it, taking our officers from all the local government areas to the Government House is not good for the image of the government and many people will read meanings to it. They say they want to do head count, head count for what? And you are sending messages to all our corps members without me knowing. Is that not an aberration and a slap on me? What did I do to warrant that? And I asked the board chairman and I said, chairman, let us put this on record, you want to dispatch information to corps members across the state and across the local government, you are not informing me. Mr. Chairman, I want to place this on record that it's unfair and the chairman said he was sorry. I have it on tape. They should not put their fingers in my mouth, otherwise, they will have themselves to blame.
I have operational vehicles I am using and you said I should release the operational vehicles I am using. Give me just three or four weeks, let me see if I can fix the ones that are not good that are in my care, all other vehicles have been given to the chairman. Why are they always in haste to pull me down? What have I done to warrant that?
You want to send thugs to my house. If you send thugs to my house and fracas ensued there, what do you think will happen? People will die and they will say it's the government that sent them. They just want to blackmail the government and make the government see them as being loyal. Adewimbi can never be loyal to any government. He is just a businessman who is looking for what he will eat. He is a rabble-rouser. I know him inside out. They took me to court because I refused to compromise but I was vindicated.