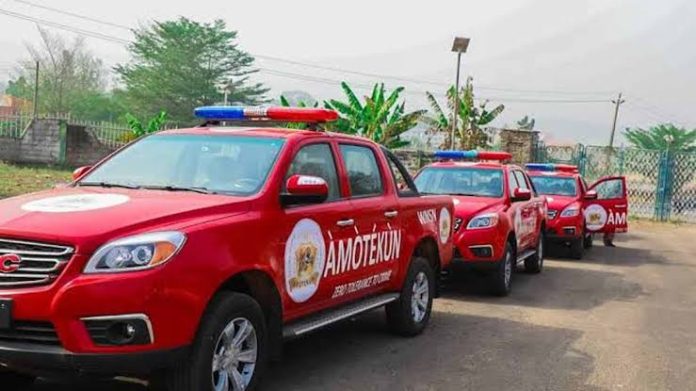 BY TIMOTHY AGBOR, OSOGBO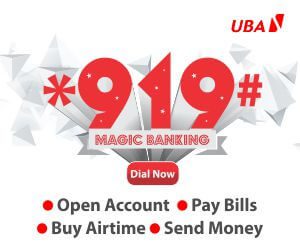 Operatives of the Western Nigeria Security Network, codenamed Operation Amotekun, have apprehended two artisans for allegedly stealing from politicians at a campaign rally ahead of the Saturday governorship election in Osun State.
The suspected pickpockets identified as Messrs Tope Jaiye, aged 23 and Musibau Isiaka, 37, were said to have stolen handsets belonging to politicians at the grand campaign rally of the ruling All Progressives Congress in Osogbo on Tuesday.
The Field Commander of Osun Amotekun Corps, Comrade Amitolu Shittu, informed The Point that the two suspects are married men and that they came from Akure Ondo State and Ibadan in Oyo State.
Shittu said the duo confessed to the crime and that they have been in the act for so many years and has been arrested by the police on so many occasions.
He said the suspects were arrested after they were caught in the act by the Amotekun intelligent officers at the APC Mega rally at Osogbo Township Stadium.
While Jaiye is said to be a taylor, Isiaka is a bricklayer.
"We arrested two notorious criminals who specialize in pickpocketing the money and cell phones of the personalities and dignitaries at the programme, but luck ran against the duo after perpetrating the act and our intelligent officers who are on surveillance at the rally caught them and arrested them.
"This happened usually when people are rushing trying to get into the venue of programmes, especially in a programme like this (APC rally).
"There was a case of a personality whose cell phone was snatched and we were immediately alerted by our intelligent officers around, and the suspect was arrested.
"Early before now, Idowu Balogun was arrested at Ifon-Orolu last week Wednesday during the APC campaign rally by the corps after stealing two cell phones at the rally. The suspects will be handed over to the prosecuting authority," Amitolu said.