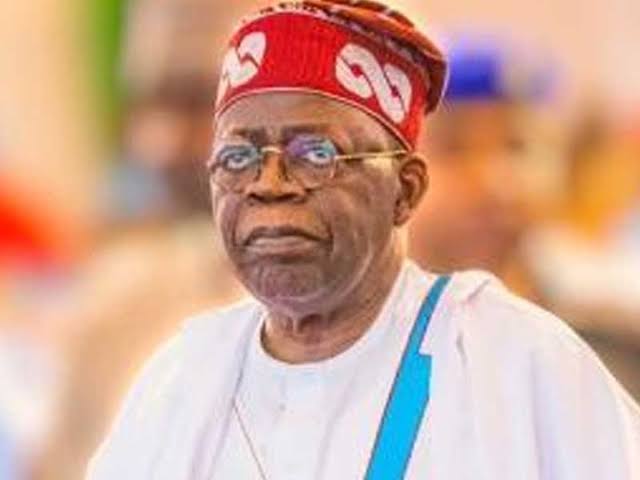 BY MANSUR MOSAN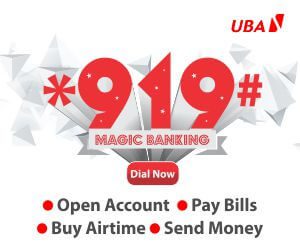 My interest in Nigeria as a good citizen compels me to write this open letter to the President-elect, Asiwaju Bola Tinubu.
America is the Nigeria model for democracy, from which we are learning, but the secrets for development remain unraveled in Nigeria.
Toward the America attainment of independence, then, Mr. George Washington and his colleagues consulted an astrologer who chose July 4th as against the British chosen July 1st 1776. That July 4th would place the young nation at advantageous positions over other nations. Hence, it's the best day to help the country to grow faster and better. In the parliament, Washington and his like minds stood their ground, July 4th was adopted, recognized and celebrated till date.
Nigeria leaders are well read and widely traveled, yet only a countable few were lucky to find the secret behind the reasons why America has two days to choose for presidential inauguration, January 20th or 21st. These are the 1st or 2nd day the Sun enters into Aquarius, the zodiac month of freedom, technology and the uncompromising sign.
In Nigeria, May 29th is currently the only date for presidential and governorship inauguration. The oncoming May 29th 2023 is astrologically a Timeout day, Timeout begins 10:46 am to end 3:51 pm. The Oath of Office could be done early before 10:00 am while the ceremony is postponed to the next day. There are two things to note here: May 29th 2023, only, not every May 29th; this interpretation is advanced contemporary empirical astrology, not religious or media astrology.
My reason for all these sermons and samples is, as May 29th inauguration date remains, and before 10:00 am may be difficult, the Oath of Office should be repeated the following day, May 30th 2023, and dated the same for successful tenure and better Nigeria.
Just as was done for President Barack Obama. Nigeria should adopt two different dates for presidential and gubernatorial inauguration and others to choose from. Skeptics may wave this piece as fable, fantasy or political, but……
Now, the primary meaning of "Timeout Period" is futility, ill luck, nothing good comes out of it. This is because everyone understands that you can't score a goal, when the ball is not in play. This is the exact situation during a Timeout period. Any effort initiated during Timeout is usually a wasted effort! Everyday is twenty-four hours long, but the quality of the days quite differs. Timeout period is irregular; it could be minutes, hours, at times beyond twenty-four hours. It is mostly thrice per week.
For public understanding of Timeout, I need to say, simply, it is unpredictable. There is no limit of its power, to halt perfect arrangements; to slow take off of event; to limited number of expectants; to silent disruption of event; to causes of misunderstanding among the people concerned; to misinterpretations and unnecessary insinuations; to create and spread of rumours; to eventual disappointment of expected end results, it is unlimited.
May 29th 2023 would be like January 20th 2009, the major reason President Barack Obama repeated the presidential Oath of Office on January 21st, just a day after the usual January 20th he took earlier.
He was reminded of his predecessors' mistakes. Historically, there were three American presidents who were inaugurated during the Timeout period, the days like May 29th 2023, a Timeout day. They were: Richard Nixon- inaugurated January 20, 1973 during a Timeout period; John F. Kennedy- inaugurated January 20, 1961 during a Timeout period; Franklin Roosevelt- inaugurated January 20, 1945 during a Timeout period.
Since 1945, these are the only American presidential inaugurations conducted during Timeout periods. Their tenures were circumstantially terminated.
Back home here in Nigeria, the People's Democratic Party, Ogun State chapter, primary elections began on Sunday, May 22nd 2022 with the House of Assembly primary election. For no clear reason, the election could not be held till late evening, after the expiration of Timeout which began at 8:20 am till 4:50 pm. Yet….
The public declaration of intention of a political juggernaut held at Ake Palace ground, Abeokuta, Ogun State on, Thursday, April 7th 2022, was done on Timeout day. The Timeout began at 4:16 am and ended at 4:31 pm on the same day. She was aspiring to become the Governor of Ogun State in the 2023 general election. She had challenges.
On February 22nd 2020, an Emir laid the foundation stone of a Hall, precisely to mark the second centenary of the town's existence. Supposedly, other Emirs who should be on seat, but were conspicuously absent at the venue. Since then, the building remains at the foundation level.
On Thursday, December 5th 2019, a political amazon was officially decamped from Action Alliance to People's Democratic Party, Ogun State on a Timeout day. The Timeout began from 9:14 am to 8:44 pm. She later declared her interest to run for the Federal House of Representative to represent Abeokuta South Federal Constituency, she had challenges.
In February 2015, a prominent northern Nigerian first class Emir, got Staff of Office on a Timeout day. Five years later, on March 9th 2020, he was deposed.

A certain political movement was certified as a political party and certificated by INEC on the 7th day of June 2017, a Timeout Day. Timeout began from 1:35 am and ended by 11:58 pm. The Party, with all her intimidating political structure and the huge financial commitment capable of defeating all formidable opponents but, due to her Timeout certificate, failed to win any elective office in all the 2019 and 2023 general elections.
The 2010 registration of voters' cards for the 2011 general election commenced on Timeout day! It was very stressful, nationwide.
Most of the computers used were malfunctioned. The first election conducted with this voter's card (Senate and House of Representative, April 2nd 2011, also a Timeout day) was half-way cancelled at mid-day.
The historical June 12th, 1993 (MKO Abiọla) presidential election was held on Timeout day. On July 20th, 2012, Ogun State conducted her Local Government Council election, inauguration and first year anniversary all were held on Timeout days, the tenure was somehow and less beneficial they all claimed.
The Major Gideon Orkah coup of April 22nd 1990 was successful until Timeout crept in by 2:04 pm to 9:58 pm. The coup was later foiled by the troops loyal to the President. The plotters were arrested. These are just a few, the samples are many.
The declaration of Biafra Republic by Colonel Chukwuemeka Ojukwu at 7:00 am on Tuesday, May 30th 1967 was on a Timeout period. The Timeout Period began 4:12 am -– 9:18 am the same day. The resultant war began on 26th of July 1967 was also on Timeout day. The Timeout began at 8:30 pm on 25th of July and ended at 1:00 pm on 26th of July 1967. Although these events happened over 50 years ago, the devastating effects still linger on. Such is the hidden harmful effect of Timeout on human decisions and events.
Many may give reasons for the above failed samples. Globally, all days are twenty-four hours long, but are not equally blessed. If one is lucky to breed a friendly dog, he may be tempted to boast of the ability to breed a lion.
Graduation, apprentice or academic, done on the dates above or similar Timeout dates, the certificate may not be easily beneficial to the holders, without extraordinary efforts. This affects mostly technical apprentices who are monotonously trained and may not find it easy to diversify or retrain for another venture.
Also, many government projects halfway abandoned or over delayed, may be initiated during Timeout day/periods.
This accounts for why so many projects were dead in the file, or never beyond foundation or formation levels for halfway abandoned. At times, most of the promising ventures or well-intended actions got faulted for no visible reason. A leader may have an evil mind, but will never make evil promises.
.Mosan consults, writes, teaches and speaks astrology. He lives in Abeokuta, Nigeria. +2348152709351 mosanastrologyworld19@gmail.com