About 50 percent of pregnant women across the country are currently suffering from anaemia due to shortage and lack of good food suitable for their health during pregnancy, a professor of Gynaecology and Obstetrics, Oladosu Ojengbede has said.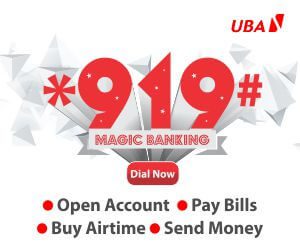 This shortage of food with nutrients and vitamins due to high level of poverty and economic hardship currently biting hard on the country, has also resulted in the alarming rate of maternal mortality and morbidity compared to other countries of the world.
Professor Ojengbede made these revelations while delivering a paper entitled, "Promoting Sustainable Development Through Effective Family Planning Programming" on Wednesday in Ibadan.
The event was in commemoration of the Safe Motherhood Day 2016 media forum organised by Development Communications Network and Nigerian Urban Reproductive Health Initiative tagged, "Saving Mother's and Baby's lives: A Worthy Investment for National Development".
The forum, which had in attendance development partners and representatives of Oyo State Primary Health Care Development Agency, was organised to throw more light on the challenges of maternal mortality in Nigeria and the efforts of the states in curbing needless deaths.
Ojengbede while speaking at the forum said, "If you look at most pregnant women, about 50 percent of them are suffering from anaemia. It is due to lack of required food and supplements during pregnancy.
"It is worrisome that Nigeria and India contributes 50 percent of maternal mortality in the world. Everywhere is full of beggars, one of the effects of chosing right is this."
Speaking on what Nigerians stand to benefit when they embraced family planning, the don stated that "Sustainable development will not only affect the person, but the extended family and the society. This is why we need you journalists to inform our people about family planning.
"You have the responsibility to get the people aware of family planning."
Ojengbede maintained, "It has been assumed that a decline in fertility would relieve women of the burden of repeated child-bearing and free up opportunities for them to increase schooling and participate in the labour-force."
According to him, family planning was not a way to discourage child bearing but an effort at giving birth to a number of children one could cater for.
"Family planning contributes to improved nutrition outcomes- family planning also helps women time and space their pregnancies to ensure healthy nutritional outcomes.
"Family planning helps women to plan and maintain a good health, family planning advances gender equality and empowerment.
"Family planning can support the achievements of SDGs, it can accelerate the progress of the goals," he said.
Ojengbede stressed that family planning was not only affecting individuals but communities and the country at large, charging journalists to continue to preach the gospel of family planning.
The State Team Leader for NURHI, Mrs. Stella Akinso, said that for Nigeria to get it right, health of women and children must be prioritised.
Akinso declared that it was worrisome that one of the challenges facing the family planning was how to get the initiative across to the women who needed it.
She called on government at all levels to employ skilled and qualified personnel in the provision of basic health care need to the people, especially in the area of family planning free of charge.