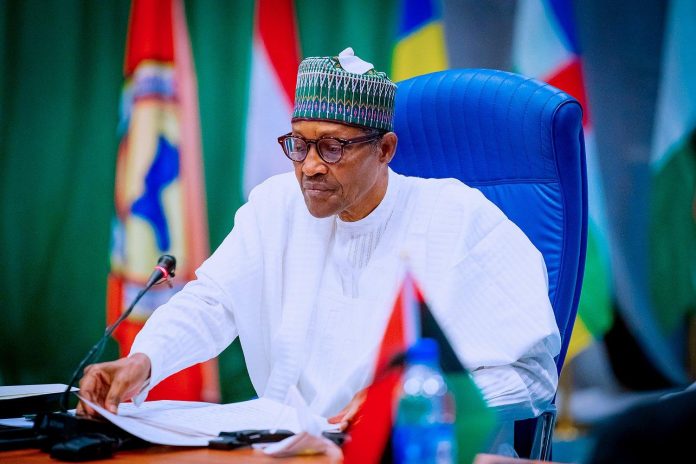 BY BRIGHT JACOB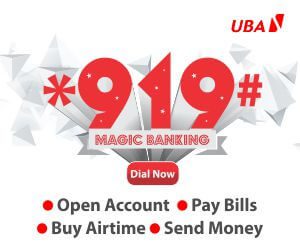 As Nigerians continue to feel the punishing effects of the harsh economic climate meted out to them by the skyrocketing prices of goods and services as well as the scarcity of forex, coupled with other plummeting or rising economic indicators, the calls, and even "prayers," in some quarters for the quick winding down of the administration of President Muhammadu Buhari has been viewed by some political pundits as justifiable and in order.
Indeed, as the nation curves into the last lap of the remaining nine months of the Buhari Presidency, ordinary Nigerians have continued to groan under the burden of the unprecedented economic hardship ever known in the land.
Remarkably, before Buhari was elected into office, Nigerians had yearned for a better country, away from the Peoples Democratic Party-led Federal Government under Goodluck Ebele Jonathan. Nigerians also wanted a selfless leader who could degrade the institutional corruption that made a mockery of their nationhood and true ways of life and also discard the nepotism that brought the nation down on its knees.
It was therefore something similar to a prayer answered when Buhari, under the wing of four previous failed attempts to clinch the Presidency, came along with his "change" mantra in the run-up to the 2015 presidential election, and like whirlwind began to use his charisma to remove the festering animosity ordinary Nigerians felt towards political leaders. He won over many loyalists and eventually "toppled" what many called the misgovernment of Jonathan
For the records, Buhari was a former military Head of State who presided over the affairs of the Supreme Military Council, the then military junta's highest decision-making body, from December 31, 1983, to August 27, 1985.
Together with Babatunde Idiagbon of blessed memory, who was Buhari's second-in-command at the time, Nigeria was thought to be the hallmark of a disciplined society, as programmes like the War Against Indiscipline (a mass mobilisation programme that aimed to correct social maladjustment and widespread corruption) was in full swing.
Not only that, the term "Buharism" was synonymous and rightly credited, too, to the autocratic policies of Buhari's military regime.
But as laudable as some of the policies of his military junta were, some Nigerians old enough to remember the flip side of some other policies of Buhari, which they termed "harsh-and-not-people-friendly," warned of the economic hardship they experienced in the Nigerian state under the Daura politician when he held sway as a military supremo, and concluded that his second advent would not augur well for the nation.
Enter the Buhari administration in 2015. However, in 2016 a full-blown economic recession sprouted a part of the pointers that signaled the downward spiral of the naira which continues unabated to this day. Though the deposed PDP government was blamed and hammered for the topsy-turvy economy, the economic team put in place by Buhari and headed by pastor-Vice President, Yemi Osinbajo, seemed to have lost touch with the "abracadabra" needed to conjure any economic miracle.
"By this time next year, I will have made the most out of the two terms, and in the remaining months I will do my best. I wish the person who is coming after me the very best. I am eager to go. I can tell you it has been tough. I am grateful to God that people appreciate the personal sacrifices we have been making"
In 2019, Buhari survived his re-election bid and got a new term in the saddle. Meanwhile, he had promised to take Nigeria and Nigerians to the "next level" of prosperity and progress during his campaigns.
Unimpressed, a cross section of Nigerians who held the view that Buhari underperformed during his first missionary journey in Aso Rock to better the lot of Nigerians, cautioned that his new political slogan was simply a ruse to further subject Nigerians to another round of hardship, albeit "next-level-style."
Now, seven years and three months from Buhari's first inauguration, Nigerians are currently faced with more biting hunger with statistics pointing to the fact that more Nigerians could fall into the poverty threshold.
Buhari's effort geared towards his three-point agenda, viz corruption, security and employment, which he said would positively rub off and place Nigeria's floundering economy back on track, seems to have not yielded much corrective dividends as bandits and kidnappers continue to ride roughshod on their victims who they keep in captivity perpetually until ransom was paid, and corruption refuses to be crushed while gainful employment remains a pipedream.
Therefore, when Nigerians expected Buhari to show strength and resolve to tackle the hydra-headed monsters that had become an annoyance to his lofty agenda for the nation, Buhari chose to say he was "tired" working for them (Nigerians).
First, in an interview with the Nigeria Television Authority in January, Buhari who was born on December 17, 1942 said that age was telling on him and working for six to eight hours a day in the office was no joke. According to the President, his job was a lot of hard work.
"The age is telling on me. Working now for six, seven to eight hours per day in the office is no joke.
"There are questions of (the) executive council; memos from as many states as possible to be considered virtually every week,"
"Really, it's a lot of hard work," the President had lamented then.

Later in July, when he hosted some Governors, Legislators as well as other APC bigwigs in his home in Daura, Katsina State, where he spent his Eid-el-kabir holiday, Buhari in another sense of déjà vu said he was eager to go as being President was tough.
"By this time next year, I will have made the most out of the two terms, and in the remaining months I will do my best.
"I wish the person who is coming after me the very best. I am eager to go. I can tell you it has been tough.
"I am grateful to God that people appreciate the personal sacrifices we have been making.
"We are lucky people and we need to reflect more on where we are coming from," he said.
After those statements by the President, there were calls for him to resign and retire back to Daura, his hometown. Those who called for his resignation insisted his disposition towards his office was the reason insecurity pervades the land.
Acting on that premise, minority lawmakers from the National Assembly threatened to impeach Buhari. They went ahead to give him a six-week ultimatum to address the situation or be impeached.
Reacting to the impeachment threat, a former Senator from Kaduna State, Shehu Sani, said it was not advisable to try to impeach Buhari now because of the complex nature of impeachment as provided in the 1999 Constitution made it "technically impossible" to achieve before the 2023 elections.
According to Sani, the lawmakers don't have the number to execute their plan, and it was better they focused their attention more on the 2023 general elections instead of dissipating energy trying to impeach Buhari.
It may therefore not be far-fetched that the impracticable nature of a Buhari impeachment has compelled Nigerians to resort to praying for a quick handover by him to a new President come May 29, 2023.
The Point asked a political analyst, Moyo Jaji, whether the prayers by these Nigerians were understandable and defensible. Jaji who agreed it was however stated that even if Buhari had achieved so much, some Nigerians would still refuse to acknowledge his accomplishments.
Jaji said that Nigeria's economic woes were getting worse because of Nigerians themselves, and declared leadership was a reflection of any society.
"Yes, the prayers are understandable. But to those who know what is really happening, we just pray that the incoming government will improve on Buhari's achievement.
"Though some people are refusing to acknowledge that they have done anything at all, but as far as I am concerned, the economic situation is worsened because of Nigerians themselves.
"Philosophers will tell you that the leadership of any society is a reflection of the society itself, i.e. we get the kind of leadership we deserve," he said.
Jaji said that the People's Democratic Party was in government for 16 years and "we all know what they did."
He argued that Nigerians have failed to understand that building (what the PDP destroyed) would take a longer time in comparison to destroying something.
"PDP was there for 16 years. We all know what they did, and the argument has always been that it will take you time to build, but destroying is very easy.
"If you give me five minutes to tear a car apart, I know what I can do. But what time does it take for those who are building the car to put the different parts together? That's what Nigerians don't want to understand.
Apart from the actions of the PDP, Jaji also said that the "intervening variables" engineered by those he called the "deep state" contributes to the constraints that limits Buhari in the fight against corruption.
"So, they (deep state) are protecting themselves. Those who have stolen our Commonwealth fund for 16 years are being protected by the courts, being added by the Nigerian Bar Association because we are talking about class interest now.
"Somebody that has been found to mismanage or misappropriate a huge sum of money that can feed millions and thousands of people would be freed when taken to court by the EFCC or any other government agency.
"The lawyers and judges will find an excuse which they call 'technicalities' to free such a person. So, those who are perpetuating this evil are very busy, with nothing to deter them from committing the atrocities they committed in the past.
"If somebody had been nailed or shot dead (to act as deterrent), but we don't have a law that says you can shoot anybody found to have abused his official trust," he submitted.
Jaji also lashed out at the Bishop of the Roman Catholic Diocese of Sokoto, Matthew Hassan Kukah, who he criticised for being in the forefront of those who went to Buhari after he won election in 2015, pleasing he (Buhari) took things easy with the outgoing administration.
"We voted for Gen. Buhari, not President Buhari…when he got there, the likes of Kukah that are saying…talking rubbish now, they went to him and said that he should take it easy with the outgoing administration in 2015.
"But he is one of those in the forefront criticising Buhari for doing this or that, having forgotten that there was a body called "Eminent Nigerians" that met with Buhari that time.
"They should do us a favour and publish the minutes of the meeting they had with the incoming president then," he said.
Delving into the economy, Jaji said that Nigerians had forgotten that there was a recession in 2016 after Buhari took over in 2015, and in his assessment, rebuilding always started from scratch after a recession. Also, he said so much Naira was in circulation, and based on the law of supply and demand, there would usually be a fall in price when there was an abundance of a commodity in circulation.
"Nobody envisaged that there would be a recession when Buhari took over. There was a recession, we got out of it but Nigerians have forgotten about that, and if you have a recession, to rebuild, you need to start from zero onwards.
"And all this noise-making, there are billions of naira outside the official, normal economic system in the banks. People are keeping billions of Naira in their respective homes, and if you think of the law of supply and demand that we were given in secondary school…if something is in abundance, surely the price will come down.
"Recently, when the political parties asked those aspirants to come and buy forms, a single person was buying a form of interest for N100 million. Where did that money come from? Nobody is bothering to ask such questions, but all we know is that the country is not working," Jaji established.
Concerning the insecurity that has engulfed the whole nation, he stated that there was more to it than meets the eye. Jaji alluded to underhand dealings by the US and the western world meant to destabilise Nigeria and added ISWAP was being aided by the CIA.
"If Buhari too could have summoned that kind of courage, because let me tell you, let me be blunt, Nigerians cannot move forward under democracy. We need a benevolent dictator"
Jaji also gave some knocks to the media aides of the President, declaring they were not up to the task (for failing to acknowledge all the happenings under their nose).
"I have a document with me now that is indicting the USA and most western world that Nigeria should be destabilised because we've been acting as 'stabiliser' to other African countries.
"And all these ISWAP you're hearing now, they're being aided by the CIA, and the rest. These are issues people are not ready to examine. That is why we say that ignorance is very blissful. It's because people don't know of these things, that's why they are blaming the government.
"Then, Buhari himself, his media aides are not up to the task. So, all these things jumbled together will give you that impression that the country is not moving forward. But how can it move forward when we are busy sabotaging government efforts?
"Yes, we have a lot to do in terms of insecurity, but we can also be our brothers' keepers if everybody makes security issues their business," he detailed.
Further asked to enumerate one positive and negative each the Buhari administration would be remembered for, Jaji said the administration had done well in the area of infrastructural development.
For the negative, he said the president would be remembered for being "lethargic" on issues that required "decisive actions." Jaji also said Buhari should have emulated former president Olusegun Obasanjo, who "did some things that were unconstitutional but got away with it."
His thoughts "Well, the present government will be remembered for the development of infrastructural facilities.
"And the President too will be remembered for being very lethargic on issues that he should have taken decisive actions.
"See the former President of Nigeria, Obasanjo, did some things that were unconstitutional but got away with them.
"If Buhari too could have summoned that kind of courage, because let me tell you, let me be blunt, Nigerians cannot move forward under democracy. We need a benevolent dictator.
"Otherwise you will go to court and they will free you because money has exchanged hands between the prosecutor and the judge and everybody concerned, and the thief will go scot-free to enjoy his or her loot.
"How can we get out of that quagmire if such things are happening and nobody can check them," Jaji asserted.