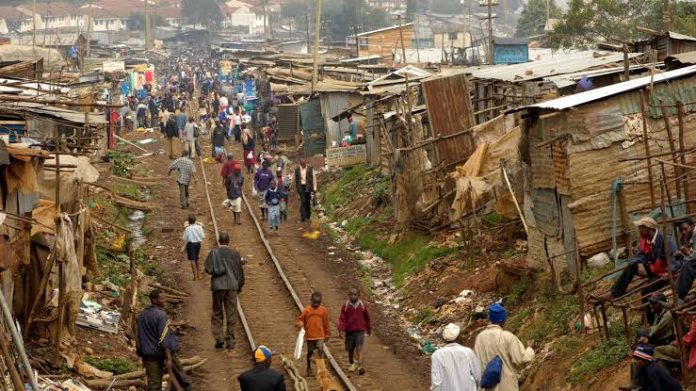 The last time Nigerians had to pay as much as they are paying for the goods and services they use as at October 2022, was 17 years ago. Without mincing words, life is becoming more miserable for the ordinary people as cost of basic services like education, health, accommodation and food have risen significantly, pushing more people into the poverty threshold as purchasing power drops. More worrisome, however, is the fact that there is no visible end at sight to the troubles of the people as financial experts lamented that the factors responsible for rise in inflation are still left unattended to. BAMIDELE FAMOOFO reports.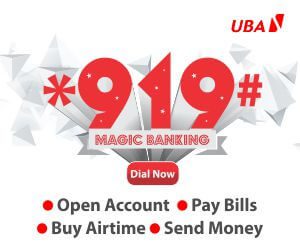 A major macroeconomic concern to stakeholders in the Nigerian economy is the surging inflation as headline inflation accelerated to 21.09 percent in October as against 20.77 in September.
Information made available by the National Bureau of Statistics, Tuesday last week, showed that inflation recorded its biggest rise in 17 years, October 2005 being the last time Africa's largest economy witnessed such big increase in prices.
Besides food inflation rising to 23.72 percent year-on-year in October 2022, non-food items like health, education, housing and utilities, transport among others recorded an average annual growth of over 16 percent.
Poverty on the rise
Already, inflation is taking its toll on the lives of Nigerians as verifiable reports show that more people dropped into the poverty threshold in 2022.
A report released by the National Bureau of Statistics on Thursday disclosed that 133 million Nigerians, representing 63 percent of the population of the total population in 2022 are multidimensionally poor.
The nation's poverty index stood at 40.1 percent as at 2019.
According to the report, over 65 million of Nigerians who are in abject poverty depend on animal dungs as source of energy while others use wood or charcoal, rather than cleaner energy like gas. The report further showed that deprivations are also apparent in sanitation, time to healthcare, food insecurity, and housing.
"Multidimensional poverty is higher in rural areas, where 72 percent of people are poor, compared to 42 percent of people in urban areas. Approximately 70 percent of Nigeria's population live in rural areas, yet these areas are home to 80 percent of poor people; their intensity of poverty is also higher, at 42 percent in rural areas compared to 37 percent in urban areas," it explained.
Additional information provided by the MPI indicated that 65 percent of poor people (86 million) live in the North, while 35 percent nearly (47 million) live in the South.
Poverty levels across States vary significantly, with the incidence of multidimensional poverty ranging from a low of 27 percent in Ondo to a high of 91 percent in Sokoto.
Since the cost education has risen significantly, most parents in the country now lack the capacity to send their children to school as 29 percent of all school-aged children are not attending school.
"This is closely linked to multidimensional poverty as 94 percent of all out-of-school children are poor. Thus 27 percent of all school aged children are both poor and out of school (with no significant gender disparities), making this a critical area in need of urgent investment."
The data profiles how many children live in households where there is inequality, with some children attending school and others not. Overall, 17 percent of poor school-aged children experience inequalities in their household, compared to 2 percent of non-poor school-aged children.
"I know you will find this very funny but it is the reality for me now. I no longer allow my children to throw away our tooth paste tube once it is exhausted. I now have to cut it open to extract the leftover inside, which may last another five days for me alone. This is the same thing I do with my palm oil gallon. I now make sure l extract the last drop in the bottle even if it will take me to melt it with heat"
The Point's survey
Bright Chidebere (not real names), an average working- class citizen of Nigeria, based in Lagos, is a fan of online shopping. He told our reporter that he had recorded more than 200 percent increase in price of items he bought on the various online market platforms in the last one year. Apart from paying more on actual price, he lamented the surge in international shipping prices added to cost of products purchased online.
"Can you imagine shipping cost moving from about N1,000 per unit a year ago to about N4,000 per unit in one year while actual price of the product increased from about N4,000 per unit to about N12,000 less shipping cost," he queried.

Mrs. Kolade Asake, a salary earner, said it is not certain that she will be able to clothe her children during the coming festive season.
"The situation has been tense in recent times such that feeding properly is becoming a headache for me and my family. I have now developed means to manage our meager resources as the means to buy new things is thinning out."
Her words: "I know you will find this very funny but it is the reality for me now. I no longer allow my children to throw away our tooth paste tube once it is exhausted. I now have to cut it open to extract the leftover inside, which may last another five days for me alone. This is the same thing I do with my palm oil gallon. I now make sure l extract the last drop in the bottle even if it will take me to melt it with heat."
For Makinde Ariyo, the rising cost of transportation has become a nightmare as he now struggles to cope with his meager salary.
"Apart from the increases recorded in transportation fares, fuelling your generator at home is another big issue. This is apart from the cost of feeding. The truth is that every Nigerian is feeling the heat of the rising inflation as life has suddenly become very unbearable for us," he groaned.
Experts' opinion
Chief Executive Officer, Centre for the Promotion of Private Enterprise, Muda Yusuf, noted that the situation is nowhere near being tackled by both the fiscal and monetary authorities in the country.
His words: "Evidently, we are yet to see abatement to the key factors fueling inflation. Some of these factors are global, others are domestic. They are a combination of structural and policy issues."
Yusuf said the factors fuelling inflation to include but not limited to depreciating exchange rate, rising transportation costs, logistics challenges, forex market illiquidity, hike in diesel cost, climate change, insecurity in many farming communities and structural bottlenecks to production.
"These are largely supply side and policy concerns. Monetary policy tightening in most economies around the world, especially the leading economies, is also driving imported inflation and the depreciation in the exchange rate. The accelerated growth in fiscal deficit financing by the CBN is heightening liquidity in the economy with consequences for soaring inflation," he added.
The former Director General of Lagos Chamber of Commerce and Industry, decried the consequences of mounting inflationary pressures which he said includes weakening purchasing power of citizens as real incomes are eroded, increasing poverty incidence, escalation of production costs which negatively impacts profitability. The other losses of high inflation according to the economist on the Nigerian economy are erosion of shareholder value in many businesses, weakening investor confidence and declines in manufacturing capacity utilization.
In its assessment of the performance of the economy of Nigeria, Fitch Ratings, a leading provider of credit ratings, commentary and research for global capital markets, noted that rising inflation will hamper economic growth and government's domestic borrowing costs.
Fitch which downgraded Nigeria to 'B' in October warned that any move by the Central Bank of Nigeria to further tighten borrowing by increasing interest rate will impact negatively on growth.
Meanwhile, Fitch forecasts inflation to average 19 percent in 2022 and fall only moderately to 17.8 percent in 2023. By comparison, the 'B' median is 8.5 percent. It noted that the CBN raised the monetary policy rate three times by a total 450bp in 2022 and has used the cash reserve ratio to periodically remove liquidity from the domestic banking sector.
"Nigeria's already high structural inflation has been aggravated by global commodity price spikes and supply constraints. Annualized inflation reached a 17-year high point of 20.8% in October2022," Fitch noted.
Chief Executive Officer, Financial Derivatives Company Limited, Bismarck Rewane, noted in a report that inflation will remain elevated in the coming months.
He argued that the lagged effect of flood and exchange rate pass-through effect on domestic prices will continue to drive inflationary surge in the coming months.
However, there is a glimpse of hope as Rewane said the rate of spike in inflation may moderate as global commodity prices continue to taper.
"As we wait for MPC meeting next week, we expect the CBN to maintain its restrictive monetary policy. However, the pace of interest rate hike is expected to taper," he said.
Speaking on the way forward, Yusuf said tackling inflation requires urgent government intervention to address the challenges bedeviling the supply side of the economy, addressing production and productivity constraints, fixing the dysfunctional forex policy, and institution of fiscal reforms to curb escalating deficit spending.
"To give producers and citizens some relief, the government could tweak the tariff policies by granting concessionary import duty on intermediate products for industrialists, especially those in the food processing segments of the agriculture value chain," he advised.
Warning from World Bank
The World Bank had warned in March this year that the number of poor Nigerians is projected to hit 95.1 million in 2022.
The bank had made this known in its poverty assessment report titled 'A Better Future for All Nigerians: 2022 Nigeria Poverty Assessment'.
The report noted that COVID-19 crisis was driving up Nigeria's poverty rate, pushing more than 5 million additional people into poverty by 2022.
With real per capita GDP growth being negative in all sectors in 2020, the bank said poverty was projected to have deepened for the current poor, while those households that were just above the poverty line prior to the COVID-19 crisis would be likely to fall into poverty.
"Were the crisis not to have hit (the counterfactual scenario), the poverty headcount rate would be forecast to remain virtually unchanged, with the number of poor people set to rise from 82.9 million in 2018/19 to 85.2 million in 2020 and 90.0 million in 2022, due largely to natural population growth," the bank said.
"Given the effects of the crisis, however, the poverty headcount rate is instead projected to jump from 40.1 per cent in 2018/19 to 42.0 per cent in 2020 and 42.6 per cent in 2022, implying that the number of poor people was 89.0 million in 2020 and would be 95.1 million in 2022. Taking the difference between these two scenarios, the crisis alone is projected to have driven an additional 3.8 million Nigerians into poverty in 2020, with an additional 5.1 million living in poverty by 2022."
Last year, President Muhammadu Buhari claimed that his government had lifted 10.5 million Nigerians out of poverty between 2019 and 2021.
"To give producers and citizens some relief, the government could tweak the tariff policies by granting concessionary import duty on intermediate products for industrialists, especially those in the food processing segments of the agriculture value chain"
Declining growth
The report noted that Nigeria's growth performance was declining even before the COVID-19 crisis.
]
Between 2000 and 2014, it noted that Nigeria enjoyed a period of sustained expansion, during which the economy grew by around 7 percent per year, outstripping the estimated annual population growth rate of 2.6 percent. Yet real GDP growth dropped to 2.7 percent in 2015, then -1.6 percent in 2016, as the decline in global oil prices induced Nigeria's first recession in almost two decades.
"Growth has not recovered subsequently," the bank said.
"It lies below population growth and the growth performance of peer countries over the same period. This weakening overall growth performance makes it significantly harder to reduce poverty."
The World Bank added that Nigeria's dependence on oil exports is one of the leading causes of its frail growth prospects, and it may also prevent any growth from being broad-based. In 2019, while oil represented just 10 percent of GDP, oil accounted for more than 80 percent of Nigeria's total exports.
"Indeed, this has been true in every year since the 1970s," the bank argued, noting that it leaves Nigeria's economy extremely exposed to movements in global oil production and global oil prices. Despite oil's importance for exports, extractive industries are not a large employer in Nigeria, the bank said.
"This means any growth due to oil production would not necessarily be shared among workers and households: less than 1 percent of working Nigerians are employed in mining and extractives, with the share being even smaller among those from poor households," it noted.
The Washington-based institution argued that other distortionary policies—especially on exchange rates and trade—could further weaken Nigeria's prospects for inclusive growth and poverty reduction.
According to the bank, Nigeria's multiple exchange rates for different types of transactions and the country's trade restrictions—including bans on certain goods and the 2019 border closure—may reduce investor confidence, which, in turn, could limit foreign direct investment and competition, factors required to support firms and the job creation needed for broad-based growth.
"Such policies can also have immediate negative effects on poverty reduction through the price channel, as trade restrictions can make the goods that poor households consume—especially food items—more expensive, reducing people's purchasing power and welfare in turn."
The bank argued further that climate change could intensify shocks and limit opportunities to spread the proceeds of growth. The report noted that many non-poor Nigerians are only one small shock away from falling into poverty, while those who are already poor could be pushed into even deeper deprivation.
"Climate-related shocks—such as floods and droughts—are particularly harmful because they threaten the rain-fed agricultural and pastoral activities that are common among households living below or just above the poverty line," it said.
Way forward
As part of its suggestions on way out, the report encouraged the building out of Nigeria's fledgling social protection system since social protection will strengthen public trust in governance, develop administrative reach, and boost resilience.
Other longer-term pro-poor policy priorities include using macroeconomic levers to speed Nigeria's structural economic transformation and the creation of wage jobs; boosting productivity in farm and non-farm household enterprises, for example through investments in human capital; and investing in bedrock infrastructure for inclusive growth.
The report also noted that strengthening public trust in government is crucial for Nigeria's future, adding that a sound implementation of social protection can help build trust and facilitate future crucial policy steps like reduction or removal of fuel subsidies.
It also called for new strategies for regular data collection and use, including in conflict-affected areas.