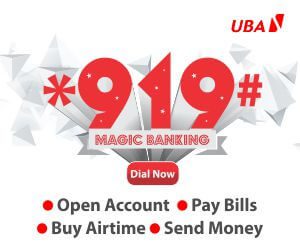 BY TIMOTHY AGBOR, OSOGBO
The Anglican Communion in Nigeria has urged governments at all levels to return schools originally owned by the Missionaries to churches, expressing disappointment over the level of decay and decadence in public schools.
The Bishop of Diocese of Ilesa Anglican Communion, Right Reverend Oladapo Asaju gave the charge while speaking during the ongoing session of the 16th Synod of the diocese at Cathedral of Saint John's Iloro, Ilesa on Friday.
Bishop Asaju explained that the return of the missionary schools that were take over by governments would bring about the realisation of the objectives of learning and character which are the main functions of education.
He lamented the level of decay and decadence in public schools, stressing that it was high time the missionaries took over the learning institutions for moral rebirths.
Condemning the inability of the Yoruba people to preserve and document their land and history, the cleric placed embargo on outright sales of the Church's landed property, noting that other tribes do not sell their lands to foreigners like the Yorubas.
He condemned the gruesome murder of Deborah Samuel in Sokoto by religious fanatics and said the incident was a sign that "Nigeria died long time ago."
The cleric said killings in the name of religions, ethnicity and politics had marred the dreams of having a great nation through the 1914 amalgamation.
He charged the congregants to make evangelism a priority because Anglican was the base of evangelism which produced many branches and denominations winning souls for Christ.
The chancellor, Ilesa Diocese, Chief Felix Fagbohungbe who adopted the charge remarked that Diocese of Ilesa was always lucky to have intelligent bishops right from the days of Bishop Falope, nothing the presentation was a potpourri of knowledge and experience.