Students/parents blast FG, ministers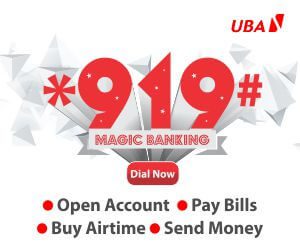 BY TIMOTHY AGBOR, OSOGBO
Undergraduates of Nigerian Universities, parents and other stakeholders who have been affected by the ongoing strike embarked upon by the Academic Staff Union of Universities (ASUU) have been recounting their bitter feelings over the industrial action.
They lambasted President Muhammadu Buhari and other Federal Government officials involved in the impasse.
They said the inability of the Federal Government to accede to the requests of their striking lecturers, was a pointer to the fact that President Muhammadu Buhari and government officials that are key to resolving the crisis, like the Minister of Labour, Dr. Chris Ngige and the Minister of State for Education, Chukwuemeka Nwajiuba don't mean well for the future of Nigerian youths and their education.
To these students, it was shameful for Ngige and Nwajiuba to have declared interest to succeed Buhari despite failing to resolve lingering industrial action in the nation's tertiary education sector. Some of them who have been idle, say dangerous as it forces them into crimes or social vices.
Some of the visibly angry students whose opinions were sampled; described the current crop of leaders as the worst Nigeria ever produced. They added that their continuous stay at home when elections are fast approaching would not only rob them of their voting rights since they already registered for their Permanent Voters Cards on their respective campuses but would further rob them of their sense of patriotism for the country and expose some of them to social vices.
Other stakeholders including parents and guardians wondered how the government could afford to allow the students to remain at home as a result of its disagreement with ASUU and be comfortable with it is preparation for elections.
"Most of my mates in private universities have graduated and are already serving, if not finished with NYSC. But I have to wait until the Federal Government decides that they want to bring out the money because the money is there
"
They said Ngige and Nwajiuba cannot be trusted with overseeing the welfare of the country as presidents when they could not address the problem of incessant ASUU strikes that have left university education in quandary.
It could be recalled that ASUU and other unions in Federal Government-owned universities have been on strike for about 85 days following the failure of the government to implement various agreements reached with them. ASUU had earlier embarked on a four-week warning strike on February 14, this year. The strike was extended at its expiration following the failure of the government to address the contentious issues.
At the centre of the disagreement is the alleged poor implementation of the re-negotiated 2009 agreement with the union and the government's insistence on paying the workers through the Integrated Personnel and Payroll Information System (IPPIS) instead of the University Transparency and Accountability Solution (UTAS), which the union developed and recommended for the purpose. Although negotiations have been ongoing since then, a truce was yet to be reached.
Perturbed by the situation, the Nigeria Labour Congress (NLC) had issued a 21-day ultimatum to the government to address the demands of the union or it would declare a three-day warning strike, a move which may get the backing of many students and parents.
Some of the students disclosed how they have been passing time at home by engaging in one skill or the other.
Speaking during an interview with our correspondent, a 400-level student of the Obafemi Awolowo University, Ile-Ife, Miss Ijeoma Anaka, described Ngige and Nwajiuba as among those with "zero fire" aspiring to lead Nigeria. She lamented that it was unfair for the government to have robbed her of her education and forced her to stay at home.
Anaka said, "Frankly, I feel like it is very unfair. It's not like I did anything wrong to be kept at home. It's unfair. I feel bullied being forced to stay at home. My education is being taken away from me. "Calculating the start of my education in the university, the fact that I am still here at this time is saddening. Most of my mates in private universities have graduated and are already serving, if not finished with NYSC. But I have to wait until the Federal Government decides that they want to bring out the money because the money is there. Where are these aspirants (Ngige and Nwajiuba) getting the money – 100 million Naira to by form which is not even their campaign or whatever other means they will use to get votes from?
"Personally, I do not like to follow election news because it saddens me to see people with zero fire try to run a country such as Nigeria that has been dilapidated by corruption. What do you (Ngige and Nwajiuba) want to do and how? Can you guarantee transparency and growth? What about the education sector that you have already failed to fix? Will you be fair? So many questions to ask but my plea is that they should allow me return to school and finish my academic pursuit," the final year student pleaded.
For Miss Gloria Mbah, a 400-level student of the Combined Arts Department of the University of Nigeria, Nsukka, staying home while the general elections are fast approaching was a prove that Nigerian leaders don't have the interest of the country at heart but are only concerned about their political interest.

She said the strike has made her to incur extra costs for accommodation outside the campus. "As a student that gained admission into the university in the year 2017, for a four-year course, it would have been normal for me to be a graduate as at the year 2021 but due to the strike in the previous years, it has been impossible and with this currently prolonged strike, the possibility of me graduating this year appears to be hanging on the balance.
"Following the academic calendar of my university, by March, this year, I was supposed to have written my final examination, thereby making me leave the school environment latest by the month of May and as a student who was not able to be part of those given accommodation by the school, I have to pay additional one-year accommodation because the landlord refused to take money for six months leading to the waste of my parents' finance. The ASUU strike has scattered my plans. This is because the academic structure in Nigeria does not permit one to do anything other than academics. That is if followed strictly. Therefore, it is only normal for one to plan his/her life after graduation and now due to so many strikes so far, the plans have been messed up."
Mbah asked Ngige, Nwajiuba and other government officials concentrating on elections while youths are idling at home to think of the negative resultant effects of this on the society.
"I just want to say to all of them bringing out millions of Naira to buy a presidential form that I do not know the kind of people they have intentions of ruling, because when the education system of a nation is dead, so are the people, and education in Nigeria is dying every day. It is unfortunate that they do not show concern and it simply means that they are getting joy in ruling people who are backward and dead.
"It is also very unfortunate that they do not care about the people and their welfare because the future of any nation lies with its education. Lastly, I just want to say that the way they are going about this strike is also the way they will go about this country when they become President. So, no one should make the mistakes of voting for those who have plunged this country into ruins," the final-year student declared.
Miss Uju Okwumbu, a 300-level student of the University of Benin, said, "I am studying a 5-year course and by my calculations, I should be done with the programme by December 2023, but with these incessant strikes, I don't know what Nigeria has in stock for me and my future.
"By making preparations for the upcoming elections while students are at home, they have proven to us that their obsession for power supercedes their love for the people. Then, I wonder what foundation their government stands since there is no love for the people. As for those officials in labour and education ministries that are contesting the elections, I will say that the man that cannot be trusted in little things can never be trusted in great things. They have failed in education which is enough proof that they cannot be trusted with the welfare of the whole nation," she said.
Boluwatife Olawoore, a 100-level Geology student at the Obafemi Awolowo University, Ile-Ife, said noted that Nigerian government appeared not to care about students' welfare. "The strike has affected me a lot and it is very saddening to see that our government does not care about our welfare. Our leaders care more about becoming the next president. I waited 3 years before gaining admission into OAU just to be welcomed by the ASUU strike."
Another 100-level student of Ladoke Akintola University of Technology, Ogbomosho, Ifeoluwa Esther Ogunkola, said, "I feel neglected, staying at home and watching our leaders preparing vigorously for elections and lavishing so much wealth. The Nigerian government hasn't shown concern about our educational welfare. The strike has affected me in the sense that the academic calendar has been disrupted even with the fact that the Covid era also caused a delay.
"The Nigerian education system keeps frustrating ambitions and aspirations with the frequent culture of disruptions to the process of acquiring knowledge. Sadly, it's the second industrial action in less than two years
"
"My message to Ngige and Nwajiuba is that they haven't done well and their actions are unpatriotic. I have begun to learn new skills like graphics designing, blogging and other soft skill. On the other hand, I have been running online courses that are related to what I study in school, the Department of Physiology undergraduate disclosed.
Also, a student of the Department of History, OAU, noted "I feel bad to be at home because of the strike. The school calendar has been altered and we are actually meant to be writing our first-semester exam now. Government should please look into the strike and negotiate with ASUU members. These incessant strikes are really affecting us. We need to go back to school. Changing the people in power is a good thing and I encourage everyone who can vote to go and vote, but they shouldn't allow the election to cause another break in our calendar."
While undergraduates are lamenting the disruption of their academic flow, some students who had already graduated but have yet to carry out their last clearance have cried out to the government saying that their dreams of becoming members of the National Youth Service Corps (NYSC) with their colleagues from private universities have been dashed owing to the strike.
Ayanfeoluwa Ogunola, a graduate of Biochemistry and Molecular Biology of OAU, said she was meant to have graduated in 2021but strikes delayed her. "ASUU strike has really affected me in a lot of ways. As a fresh graduate, by now, I should be done with clearance and waiting for call-up letter for my NYSC but this strike is delaying it. Let's assume we want to apply for a scholarship, school is not open to collect transcripts, so no travelling out or scholarship. Aside this, no company wants to allow anyone that will leave anytime soon and without a school or NYSC certificate. One needs to spend at least six months in any organization. We can't sign any agreement because ASUU strike might be off soon. Some companies won't even accept anyone without any certificate, so we can't do any official job.
"The only option left is a sales girl with N15,000 per month; for a university graduate in this economy. It's uncalled for! I have decided to go into my perfume business fully, since there is no future for education and we are not allowed to render what we have that can benefit society. I sell perfume presently but I am always pained that I am not yet practicing in my field because of a lack of will by the government to do the needful," Ogunola said.
A 2022 graduating set member of the University of Ilorin, Rukayat Bolaji Odetayo from the Department of Counseling/Education, disclosed that "The strike has affected me in a lot of ways because normally, I was meant to graduate in the year 2021 but the ASUU strike that happened in 2021 coupled with the COVID-19 lockdown, to now talk of this present strike again. We are still at home; no convocation, yet no graduating list. I am even tired of everything as I am now because it's not easy to stay at home without doing anything. An idle mind is the devil's workshop. We just pray everything is resolved soon. We are tired of this strike. Government should please do something to end the strike, it is affecting us in so many ways and they should consider us that our parents don't have money to send to private universities or to school outside the country."
On how she has been passing time at home, she said: "Thank God that I have learnt fashion designing immediately I left secondary school. So, that is what I have been doing right from time, but what about people that don't have anything they are doing? How will they cope? How will their parents cope as well? ASUU should please listen to our cries and end this strike. We are tired of staying at home."
Meanwhile, the National Association of University Students has said the federal government would soon have a share of its frustration as they would embark on protest over the strike.
Speaking, Comrade Ayobami Erubami, the Chairman of Osun axis of the association said, "So far, the incessant ASUU strike has done more harm than good to the entire university system. We hold the federal government responsible for the strike."
Commenting, Olayiwola Folahan Festus, President, Students' Union, Obafemi Awolowo University, Ile-Ife, said, "The Nigerian education system keeps frustrating ambitions and aspirations with the frequent culture of disruptions to the process of acquiring knowledge. Sadly, it's the second industrial action in less than two years. The latest episode calls for concern and a rethink; this is the 16th strike since Nigeria's return to democracy in 1999. Despite these actions, there is little to show for it. How disturbingly pathetic!
"The current leaders of Nigeria have failed in so many sectors of the country. The primary responsibility of the government is the protection of lives and properties. Buhari's Government fails in securing lives and properties. It is not surprising that a government that fails in this sensitive sector also fails in every other sector, including the education sector which should provide the country with needed ideas and manpower for growth.
"With the 2023 elections coming and the familiar but unworthy events in the messy Nigerian political scene emerging, it is known that the ASUU strike is nothing to the Nigerian Government. What is important now, to them, is not that the larger percentage of Nigerian youths is at home, hopelessly waiting to return to classes. They only care about the elections and winning by hook or by crook," he said.
Also lamenting the situation, a parent, Mr. Lawrence Faloye said some students may have to spend extra years at the university as a result of the strike, adding "These politicians and the Federal Government officials are heartless. They don't care for Nigerians. They are self-centred. They are busy paying outrageous fees to purchase forms to contest elections. How can they be talking about elections when the engine for political and socio-economic development is being destroyed? This is a bad legacy for future generations."
Another parent, Charity Davidson, who said that two of her children were affected by the strike, noted that it was very sad that a government was reneging on its promises. She warned that the prolonged strike portends a great danger to the preparations for the 2023 polls.