BY AYGUSTINE AVWODE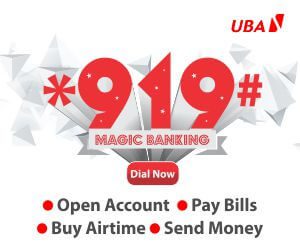 Nigerians have begun to express concern over the newfound love by leading presidential candidates to attack one another on the campaign trail rather than address issues. Lately, the presidential campaign tenor has been characterized by bitter and acrimonious exchanges.
Indeed, the month of January witnessed a never seen exchange of tirades, personal attacks, denunciations, accusations, and sundry allegations by the leading presidential candidates and their campaign councils against one another.
Nigerians had looked forward to an issue-based campaign. The first two months after the electoral umpire lifted the ban on political campaigns in September 2022 were largely peaceful and focused on issues. But all that changed in December of 2022 and January this year.
Suddenly, presidential candidates now fire broadsides and pour invective at opponents and forget to address many important electoral issues. The last two weeks have been palpably hot in the camps of the two major parties, the ruling All Progressives Congress and the main opposition People's Democratic Party.
The campaigns assumed a dangerous dimension as both parties sought the arrest, prosecution and disqualification of each other from the presidential race over sundry allegations.
The Tinubu camp fired the first salvo when it asked security agencies in the country to invite, arrest, interrogate and prosecute Atiku Abubakar over what it described as #AtikuGate. Relying on video clips made by one Michael Achimugu, said to be a former aide of the PDP candidate, Tinubu's camp said Atiku as vice president between 1999 and 2007, operated an illegal account tagged, "Special Purpose Vehicles" SPVs.
It alleged the PDP-led administration between 1999 and 2007 of running a criminal enterprise, describing the era as the "SPV Years."
The Minister of State, Labour and Employment and chief spokesman of the APC Presidential Campaign Council, Festus Keyamo, SAN, had forwarded a petition to the Economic and Financial Crimes Commission, the Independent Corrupt Practices and other related offences Commission, and the Code of Conduct Bureau, seeking arrest and prosecution of Atiku.
In the petition filed as a "Concerned Nigerian", Keyamo gave a 72-hour ultimatum to the anti-graft agencies to "arrest/ invite, interrogate and prosecute one Alhaji Atiku Abubakar", failing which he said he would approach the courts to compel the agencies to act.
Keyamo has since made good his promise to approach the courts to seek Atiku's disqualification from the presidential race by filing court procedure in Abuja.
According to him, Atiku no longer enjoys immunity from criminal prosecution and urged security agencies not to be reluctant in arresting him simply because of his status. Tinubu's allegations against Atiku were made by his media directorate in Abuja at the PCC headquarters.
While the text of a prepared speech was read by Keyamo, he was flanked by the Special Adviser, Media, Communications and Public Affairs at the PCC, Dele Alake; Director, Media and Publicity, Bayo Onanuga; Director, Special Media Projects/ New Media, Femi Fani-Kayode; and, Director, Strategic Communications, Idris Mohammed. Tinubu's camp maintained that "In other climes when such serious allega tions arose in the middle of campaigns, the law-enforcement agencies acted decisively.
"THE LAST TWO WEEKS HAVE BEEN PALPABLY HOT IN THE CAMPS OF THE TWO MAJOR PARTIES, THE RULING APC AND THE MAIN OPPOSITION PDP. THE CAMPAIGNS ASSUMED A DANGEROUS DIMENSION AS BOTH PARTIES SOUGHT THE ARREST, PROSECUTION, AND DISQUALIFICATION OF EACH OTHER FROM THE PRESIDENTIAL RACE OVER SUNDRY ALLEGATIONS"
You may recall that, in 2016, in the middle of campaigns for the exalted office of the Presidency of the United States, the FBI opened investigations into allegations of misuse of private emails against Hillary Clinton when she was Secretary of State.
"In fact, the case was referred to the Justice Department for likely prosecution a few weeks to the actual voting. Though she was later cleared, it bears restating that a sane and dispassionate system never allowed such side talks to dissuade or distract them from initiating a process of investigation.
It is the minimum expected in a constitutional democracy. That is what we call on the authorities to do in the case of Alhaji Atiku Abubakar."
In a countermeasure, the Atiku/Okowa Presidential Campaign also demanded the immediate arrest and questioning of Tinubu for his alleged formation of a uniformed gang of thugs code-named "Jagaban Army" for the sole purpose of committing an electoral heist.
Atiku and the PDP also described Tinubu as a convict, who should not be in the presidential race, adding that Tinubu's alleged $460,000 drug money forfeiture was evidence of the crime.

The spokesman of the campaign, Kola Ologbondiyan, said in a statement, that the formation of the uniformed squad by the APC code-named "Jagaban Army" is "a treasonable act and calls for the arrest and questioning of the APC Presidential Candidate, Senator Bola Ahmed Tinubu." "The Jagaban Army, which is apparently set up to disrupt the 2023 general elections and raid polling units for votes on behalf of APC Presidential candidate, Senator Bola Ahmed Tinubu, is a direct affront to the Nigeria Armed Forces and other security agencies as well as an assault on the sovereignty of our nation.
"It is reprehensible that Tinubu can create a rogue force just for the purposes of undermining the electoral and security arrangements of our nation.
"Our Campaign holds that this nefarious act of the APC Tinubu/Shettima Campaign lends credence to the position of the PDP and well-meaning Nigerians that Tinubu, as well as his rank and file, have set out to make our nation ungovernable and thereafter disrupt the 2023 Presidential election scheduled for February 25, 2023, using his army of 'Jagabandits'.
"The notion of Jagaban Army is a ploy to bring hoodlums, thugs, and gangsters together under the cover of the APC and turn them into an official militia that will be used to unleash mayhem on the day of the election.
This reckless anti-democratic plot by the 'Jagabandits' must also be condemned by all lovers of democracy in Nigeria and across the world.
"We call on the security agencies to save the lives of Nigerians and protect our electoral process by immediately going after this dangerous formation, arresting those behind this design and saving our nation from electoral violence."
Also, National Publicity Secretary of the PDP, Debo Ologunagba, in a statement said:
"It is indeed ironic that an embattled Tinubu, who is beleaguered by uncountable cases of fraudulent activities, including perjury, forgery, treasury looting, corruption and narcotic-related conviction can attempt to impugn on the unimpeachable integrity of the PDP Presidential Candidate.
"For clarity and for the interest of Nigerians, it is on record that Atiku Abubakar is one of the most investigated public officials in this country.
It is also on record that in all the investigations undertaken over him and his affairs, Atiku Abubakar was never found culpable in any of the allegations.
"In contrast, however, the APC Presidential Candidate has a litany of confirmed legal impediments on very grave issues including those that border on international crime, namely; trafficking in narcotics and taking proceeds of narcotics. In the recent case revealed in the United States of America, it is on record that the APC Presidential Candidate forfeited the sum of $460,000 which was confirmed and found to be proceeds of trafficking in narcotics; an international crime for which Nigeria, being a signatory to International Convention on trafficking in narcotics is obliged to enforce."
'MR. PRIVATISE,' AND 'MR. STINGY'
The APC presidential candidate, Bola Tinubu, had earlier taken potshots at Atiku and Obi. Tinubu was unsparing when he stormed Akure, the Ondo State capital for his campaign.
He lambasted his counterparts in the PDP and LP. He urged Nigerian voters to reject them at the next month's presidential election. Tinubu, who called Atiku 'Mr. Privatise, and Obi 'Mr. Stingy,' declared that while the former vice president will sell the birthright of Nigerians and run away with the proceeds to Dubai, the former governor of Anambra State will save money and starve Nigerians to death if elected at next month's election.
Addressing the APC rally at the Democracy Park, Akure, Tinubu urged the people of the state to vote APC in the upcoming election.
Taking a swipe at Atiku, the APC presidential candidate said the PDP candidate "doesn't want to do the brave and hard work required to build a better nation.
Instead, he would rather sell your birthright to the highest bidder and run away with the proceeds. He cares little that his policies and actions will impoverish you and leave you with nothing," Tinubu added.
On the LP candidate, Tinubu said Obi had a chance to show how progressive he could be when he was governor of Anambra State but failed. According to him, "All he could do was boast that he saved money. But I tell you it is a wicked parent that holds money in his hand yet allows his children to starve.
Likewise, it is a heartless governor who holds back money when people go hungry, and schools, roads and clinics go into disrepair. Neither the city-dweller nor the farmer prospered under him. "In the end, he refused to save the people because he preferred to save the money.
And he claims to be in the party of labour. You will have to be labouring under a terrible delusion if you think he will do better for the nation than he did for Anambra State. Buyers beware of salesmen selling fake merchandise.
"The truth of the difference between my leadership and that of Mr. Obi lies in one observation. Although Lagos is crowded and Anambra has ample space, more people left Obi's Anambra seeking a better life in Tinubu's Lagos than left Lagos, believing Obi had established a blueprint for growth in Anambra.
"My people, you cannot entrust your future or that of our nation to Mr. Sell Everything, Atiku, or Mr. Stingy, Obi. But you can trust Mr. Progressive Good Governance Tinubu!" he added to a rapturous applause. The APC candidate said "On February 25, I know you will be a champion of progressive politics again.
That date represents for the nation and every one of us an appointment with destiny. We not only must make that appointment, but we must also emerge from the appointment fully dedicated to creating a more prosperous, safer, tolerant and dynamic society.
"But these things do not come by accident. These things are but some of the fruits that only progressive and democratic good governance can harvest.
And that progressive governance can only be brought to you by someone who has governed in a progressive manner before," he said. OBI FIGHTS BACK Peter Obi, in a subtle suggestion, however, tagged his traducer as corrupt. Indeed he wasted no time in firing a response to the accusation of being stingy to the detriment of the people.
Obi declared that he was not out to "steal the nation's wealth" despite his prudent nature. Obi during his own campaign rally in Akure, explained that he might be tagged as a stingy man but all he wants to do is use the nation's money for Nigerians and the development of the country.
He said, "Yes they said l am stingy, but we are not out to steal the nation's wealth. All we want to do is to use the nation's money for our people and the development of this country. They said that I'm stingy; we want stingy people now so that we can keep the money. We want to make sure we use your money to transform the country.
"This election that is coming now, don't vote for anybody because of the tribe but vote for someone that will move the country forward. We don't want anybody to say that it is my turn; we want to change Nigeria for better. Our children will be in school, we don't want people to run out of Nigeria again.
We want to structure Nigeria for development. So, go and pick your PVCs and vote for the Labour Party and make sure that they count the vote."
He equally described it as a "structure of corruption" that his opponents have always accused him of lacking. Speaking in Osogbo, Osun State, early in January at the presidential campaign rally held by his party, the LP presidential candidate took swipes at the APC and the PDP's promise to fight corruption.
He added that he and his running mate, Datti BabaAhmed, had been successful businessmen before going into public administration.
"Nigerians are hungry, youths have no job. It is not safe to travel anywhere in Nigeria today. All these challenges are caused by those who say they have party structures. But these structures have crippled Nigeria.
I want me and you to destroy these structures by voting them out next month. "We are going to secure and unite Nigeria. We want Nigeria to be proud of being a Nigerian.
We will deliver a secured Nigeria. We don't want Nigerians to be in the IDP camp, we don't want you to be slaves in your own country.
ATIKU TAKES ON TINUBU, OBI
Speaking at the Nigeria Economic Summit Group Presidential Dialogue on the Economy in Lagos, Atiku launched a direct attack on his opponents, Tinubu and Peter Obi.
The former vice president described Obi as a greenhorn and alleged that Tinubu's APC-led government brought Nigerians to "this sorry situation." Atiku declared that "Experience is important and we must avoid the mistakes of the recent past.
It is too risky for Nigerians to hand over their future to a greenhorn or to the national leader of the very party that brought us to this sorry situation. "This is election season.
So, you will see and hear from snake-oil salespeople, false prophets and purveyors of false hope and misleading statistics.
There is, therefore, the need for caution. "We must also remember that we cannot trust the doctor that poisoned and continues to poison the patient to be the one who provides the curative treatment. The stakes are too high; so, we must get it right.
This may well be our last chance to do so." Continuing, the former vice president said, "The Nigerian economy is barely growing. Per capita income, a measure of citizens' well-being, has progressively fallen since 2015 because of declining output and a fast-growing population.
Our people are worse-off today than they were in 2015."
MELAYE UNDER FIRE
When last week, Dino Melaye overreached himself at the campaign rally of the PDP in Asaba, the Delta State capital, he got instant condemnation.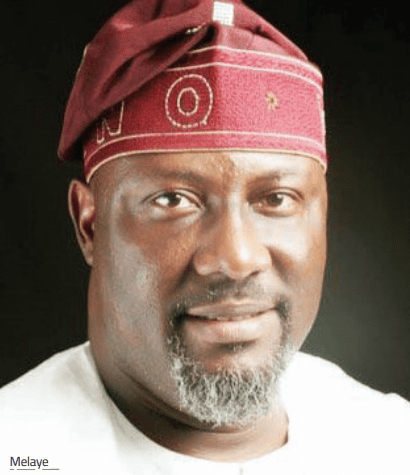 He had in a comic manner tried to play up the physical challenges other candidates were facing. But a group, under the auspices of the Social Rehabilitation Group was among the first to condemn his action.
"I WILL JUST ADVISE NIGERIANS TO BE READY FOR MORE DRAMA IN THE NEXT 24 DAYS OR SO BEFORE THE ELECTION. AND TO BE CANDID WITH YOU, THERE IS NOTHING OUTRAGEOUS IN WHAT IS GOING ON. I SEE IT AS A SPICE TO SWEETEN THE STEW"
The group alleged that Melaye dancing and falling on the podium during the rally, was mocking the health condition of his principal's archrival, describing Melaye's action as a show of shame. National Coordinator and Convener of the group, Marindoti Oludare, last week in the statement, advised Nigerians to ignore the PDP chieftain's action, saying it was appalling for the PDP to be making jest of people living with health conditions.
He said, "I just saw a video of PDP making a joke about Asiwaju's health condition. We all know brother Dino didn't know better. But the vice-presidential candidate of the PDP, Governor Tambuwal, Dr. Andy Uba and other PDP stalwarts found this show of shame amusing. This shows that PDP is a travesty of a party making jest of people living with health conditions.
"There are Nigerians whose fathers, mothers, and children have died of stroke. Two of my friends last year had heart attacks.
Two have had strokes that they recovered from, and they are in their mid-30s. "But PDP feels the pains and suffering of these people with medical conditions are amusing. They are amused with people with polio, people with cerebral palsy, and people with tremor.
They think it's funny." He explained that Asiwaju's health challenge was not such that had incapacitated him, stressing that all human beings have one health challenge or the other. Oludare, a medical doctor, however, noted that the APC presidential candidate is mentally stable and capable of ruling Nigeria "to deliver on his robust ideas of bringing about a new Nigeria."
STAKEHOLDERS WORRIED
Edo State-born political activist, Osehon Gerald, expressed worry that the presidential candidates have deviated from how they promised to conduct their campaigns when they signed the peace accord facilitated by the National Peace Committee led by former head of State, General Abdulsalami Abubakar. "How can these candidates and their handlers and supporters descend this low?
Attacking each other, calling themselves names, you are a thief, you are a drug baron, and you are sick and dying are not what we Nigerians want to hear now.
We want to hear how you will tackle insecurity. People are being killed every day, a local government chairman was beheaded in a very despicable manner, and how do you intend to stop this carnage in the country? These are the things we want to hear. The problems of the economy, energy security, food security, unemployment and so on are what they should be addressing.
Not going to Asaba for the campaign and you are failing in a bid to mock another person, no! I am sure they can do better," he told The Point on Saturday. Also speaking to our Correspondent, Port Harcourt-based economic and financial expert, Umar Dantiye Addo, described the way the campaign is going now as a measure of desperation by those Nigerians thought would always lead by example.
He alleged that the campaigns are assuming an alarming nature in that it is gradually further exposing the country's fault lines.
He advised the Independent National Electoral Commission to step in and call the major candidates to order. "I am really disturbed. These people certainly know better and yet they are progressing in error. Let them face what they have to offer. Why personal attacks?
If a candidate is sick, the voters will vote him out. If a candidate is corrupt the voters will vote him out. Why go to court? Already the person is qualified, if not his name will not appear.
Why not face your campaign, and tell us what you have to offer?"
DEMARKETING AS CAMPAIGN STRATEGY
The recent recourse to personal attack and focus on the mental and physical health of the candidates and their previous private lives has been described as a de-marketing campaign strategy that is allowed as long as it is not patently libelous. Speaking to The Point on Saturday, Warri, Delta State-based lawyer, Gerald Onogueke, warned Nigerians to fasten their seat belts as there are bound to be more dramas in the next 24 days before the presidential election.
He submitted that it is allowed if you discover that your opponent in the competition has done anything that infringes on the rules governing the contest to go to court and stop him and make it impossible for him to participate in the contest.
"I will just advise Nigerians to be ready for more drama in the next 24 days or so before the election. And to be candid with you, there is nothing outrageous in what is going on. I see it as a spice to sweeten the stew. You can de-market your opponent as long as you don't maliciously commit libel against them. And that to make sure what you are presenting are facts that are in the public domain already.
"Then I need to let you know that if you are going into a contest with another person if you notice that that person has infringed any of the rules governing the race or competition, nothing says you cannot take him to court to disqualify him.
You are only helping your cause. And the political contest is not any other contest. It involves a lot. Nobody wants to lose a political contest. That is why you see it is very hot. It will get hotter, but it is okay. But we don't want it to degenerate into physical violence. They are free to ridicule themselves and try to paint others black. It is all part of the game," he explained.