Fans of Dr. Victor Olaiya may miss the afrobeat melodies from the veteran musician this Christmas and New Year season, following the death of his son, Abidemi.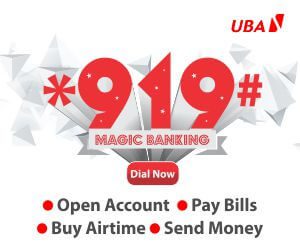 A source close to the veteran musician, who spoke to The Point explained that the death of Olaiya's son, who was 38 years before the tragedy, took the family members by surprise.
"He was not sick before the tragedy. He only slept and the following morning, he did not wake up. The incident is very sad," the source, who spoke in confidence to our correspondent, said.
Meanwhile, The Point's correspondent was denied access to the veteran musician at Stadium Hotel by one of his Personal Assistants, Mr Niyi, who claimed that he (Olaiya) would not be available again for media access until January.
"Baba is not available for now due to certain reasons and I don't think he will be able to attend to the media till January," he said. Another member of the Olaiya family, who confided in our correspondent, gave further details, saying, "Baba's son just died and I think that is the reason he is not available to see anyone. The name of the son was Bidemi and he was 38 years old. He was the son of Baba's second wife. His death is pathetic to all of us because his wife just gave birth to a second child.
"He was not sick, he just came back from work, ate and slept as usual, only to be found dead the following morning. It is really a painful thing to our family."