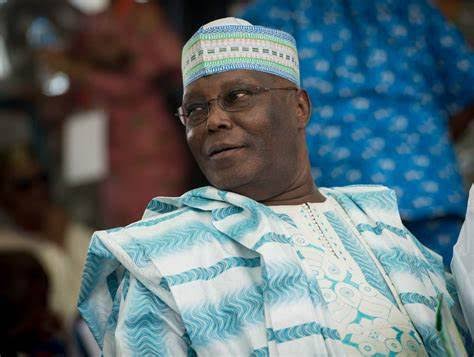 BY BENEDICT NWACHUKWU, ABUJA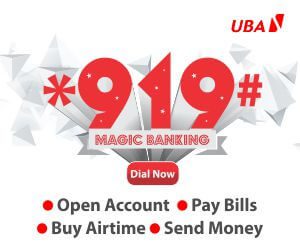 The joint media directorates of the Tinubu/Shettima Presidential Campaign Council of the All Progressives Congress have demanded for the immediate arrest and/or invitation, interrogation and possible prosecution of the People's Democratic Party's presidential candidate, Atiku Abubakar.
Addressing a world press conference on Monday, spokesman of the APCPCC, Festus Keyamo, said for about a week now, Nigerians have been in deep shock over the grave revelations by a whistleblower, Michael Achimugu, who has provided the nation with iron-cast evidence of letters of appointment by Atiku Abubakar, emails, documents, audio clips sworn affidavit and direct oral evidence as to how Atiku during his tenure as Vice President of Nigeria between 1999 and 2007 fleeced the country and stole public funds using what he termed "Special Purpose Vehicles".
Keyamo said that those SPVs were companies Atiku admittedly registered upon assumption of office as Vice President, using "trusted allies" as shareholders and directors.
"The purpose was to divert government contracts to these companies as "consultants" and then paid monies into these companies and used those monies to fund the PDP and their private businesses and family activities.
Citing sections of the Code of Conduct for Public Officers, Keyamo said the former Vice President has infractioned Sections 5, 10, 13&17 of the Code of Conduct Bureau and Tribunal Act that state "A public officer shall not put himself in a position where his personal interest conflicts with his duties and responsibilities.
"A public officer shall not ask for or accept property or benefits of any kind for himself or any other person on account of anything done or omitted to be done by him in the discharge of his duties.
"For the purposes of subsection 1 of this section, the receipt by a public officer of any gifts or benefits from commercial firms, business enterprises or persons who have contracts with the government shall be presumed to have been received in contravention of the said subsection (1) of this section, unless the contrary is proved.
"A public officer shall not do or direct to be done, in abuse of his office, any act prejudicial to the rights of any other person, knowing that such act is unlawful or contrary to any government policy.
"A public officer who does any act prohibited by this Act through a nominee, trustee or another agent shall be deemed ipso facto to have committed a breach of this Act."
Keyamo, who has already written to the Chairman of the EFCC, the Chairman of ICPC and the Chairman of the Code of Conduct Bureau, gave them a 72-hour ultimatum to arrest, invite, interrogate and prosecute Atiku Abubakar for offences against the Code of Conduct for Public Officers, the offence of money laundering, the offence of criminal breach of trust and criminal misappropriation and offence of conspiracy, said the PDP presidential candidate has violated the laws and must face the law.
He said Atiku does not enjoy immunity simply because he is a presidential candidate.
"We understand that the law enforcement agencies may be reluctant to act simply because of the perception of persecution of a presidential candidate that this may evoke.
"However, facts are sacred. The facts so far presented to the world clearly indicate that Atiku Abubakar has a case to answer. In other climes when such serious allegations arose in the middle of campaigns, the law enforcement agencies acted decisively."
Keyamo, said the issue of the Marine Float Account is not new to Nigerians.
He added, "in the voice note, Alhaji Atiku Abubakar can be heard boasting that the issue of that account was thoroughly investigated by EFCC, yet then he was smart enough to escape. However, we note that in 2006, at the height of his public quarrel with Obasanjo over the sharing of money, the same PDP officially asked Atiku Abubakar to refund N500 million taken from that account. In the circumstance, that the nation now knows that the Marine Float Account and other similar accounts were 'SPV' accounts, it follows that all payments made into that account were monies stolen from the public coffers. Therefore, we call on all security agencies to recover all monies withdrawn from that account by anyone for that matter."
The APC PCC further called on Atiku to apologise and renounce his ambition.
"In the light of these grave revelations, we call on Atiku Abubakar to immediately tender an unreserved apology to the Nigerian people and step down from the presidential race forthwith, whilst handing himself over to the law enforcement agencies," Keyamo said.