'It's an illegal decision by the state arm' 
Nothing can change our decision-Kaduna APC
The national body of the All Progressives Congress and the Kaduna State chapter of the party are now headed for a fight over the fate of radical senator of the APC representing Kaduna Central Senatorial District, Mallam Shehu Sani.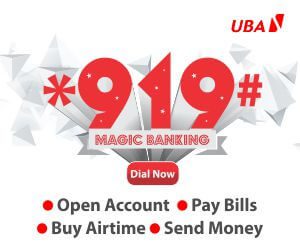 While the party at the state level recently announced the suspension of Sani, accusing him of anti-party activities, the party in Abuja vetoed the suspension, saying Sani remained in the party.
Already, the party's National Vice-Chairman, North-West, Alhaji Inuwa Abdulkadir, has come out in full defence of Sani, saying the right procedure was not followed in the suspension.
"We wish to state here that the purported suspension is invalid and not binding and is of no effect; the right procedure was not followed, and the national body is in receipt of a letter from the ward chairman dissociating himself from the suspension and giving an insight into the matter," he said.
Abdulkadir disclosed this after a meeting, which could be termed a reconciliatory one between the national body and some stakeholders of the party in Kaduna State.
"The meeting basically was to look at some challenges which are internal with party stakeholders in the state and find some lasting solutions to them. We met and we have discussed and I am optimistic that better days await the party in the state," he disclosed.
Also speaking, Dr Akeem Baba-Ahmed, the pioneer chairman of the party in the state, denied speculations that there was a faction of the members of the party in the state.
He thanked the national body for their intervention in the internal crisis that was threatening to tear the party apart.
I'VE NO PLAN TO LEAVE APC – SANI 
On his part, Sani, who was part of the meeting, debunked the rumour that the Peoples Democratic Party considered wooing him while his suspension saga lasted.
"I am in APC and hope to remain in APC till thy kingdom come. The national body has called for a ceasefire and we will observe it without violation. The party's supremacy is sacrosanct," he said.
Sani was suspended by the Tudun Wada ward of the APC in Kaduna State on Monday, December 28. He was suspended for 11 months and banned from engaging in party activities in the state during this period.
The state Publicity Secretary of the party, Tanko-Wusono, who affirmed the suspension, noted that the leadership had no option but to uphold his suspension at the ward level.
Some ward executives of the APC, however, said their signatures were forged. And despite the clean bill of heath given to Sani, the Kaduna State chapter of the APC stood its ground on his suspension. It simply sneered at the decision of the headquarters of the party.
Addressing a press conference in Kaduna, the spokesman of the APC in the state, Salisu Wusono, accused Abdulkadir of acting without the consent of the national leadership of the party, and con
For the concluding part of this story and others, grab your copy of The Point from your nearest vendor