The ding-dong between the ruling Peoples Democratic Party and the opposition All Progressives Congress over the conduct of local government elections seems to have taken a definite direction as the APC loses a legal move aimed at stopping the exercise.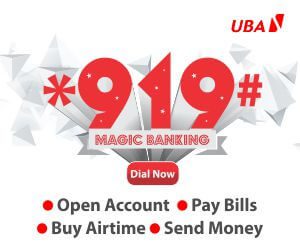 The Ekiti local council election holds on Saturday, December 19. The APC had raced to the court, complaining about the composition of the Ekiti State Independent Electoral Commission and alleging that members of the commission were card-carrying members of PDP.
The defendants were Governor Ayodele Fayose of Ekiti State; Attorney General and Commissioner for Justice, Mr. Owoseni Ajayi, retired Justice Kayode Bamisile, and members of the State Independent Electoral Commission, among others. Justice Dele Omotosho ruled that the plaintiff failed to prove its case beyond reasonable doubt about the EKSIEC membership.
Reacting to the judgement, however, APC said the local government election had further confirmed that the Ekiti State judiciary was "in the chains o Fayose's brutality and dictatorship.
The party said, "The judgement confirms the boast of Governor Fayose all over the place that he would be compensated for swearing in the presiding judge even in the face of incontrovertible evidence that members of SIEC are bonafide members of PDP. The Ekiti temple of justice is going through a trial period under a government that has done all outside the law to muscle and reduce judiciary to an appendage of the Governor's Office, alongside the legislature.
"APC as a party sympathises with the judiciary and Ekiti people at this very moment. The judge is partial in his submissions, which evidently stood law and logic on its head. We are witnessing a constitutional somersault in Ekiti under Fayose and the judiciary that is supposed to be the hope of the hopeless in ensuring strict compliance to the rule of law is in fearful alliance with the governor."
BATTLE SHIFTS TO APPEAL COURT
But the APC said it would not stop at the High Court, as it would
For the concluding part of this story and others, grab your copy of The Point from your nearest vendor