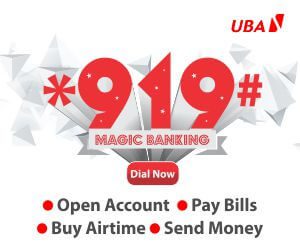 BY BENEDICT NWACHUKWU, ABUJA
A former governorship aspirant in Anambra State on the platform of the All Progressives Congress, George Moghalu, has decried the activities of those at the helm of affairs of the party in the South East zone, saying that intruders have hijacked the party.
He lamented that those who strayed into the party because it is a ready-made food, who do not know how the party was formed are those calling the shots in the party in the zone.
Moghalu said, "As a critical stakeholder of APC in the zone and indeed the country, I have not attended any meeting of the party in the zone before this convention. I do not know who the aspirants are and that is not good enough.
"We are talking about carrying people along, for building a party. You do not do such things. Even if you want to run or you have a candidate, I have no problem with that, I am not running, other leaders are not running, Ngige won't leave his work as minister to run for party offices, Dr. Onu will not leave minister to contest for the party, Rochas, like him or hate him, he was part of the founders of APC.
"And when you are now talking about APC in the South East, people who don't know how APC was formed are now running the party, that doesn't make for integrity.
"Nobody was consulted, yeah nobody was consulted, no meeting was held, I want to be corrected, let somebody say I'm lying. Our responsible position as party members is to bring to the public this position so that ordinary members will be aware. I will not challenge the governor because I do not go to their meetings, I'm not a governor. There are other platforms I may not be present on. The only platform I would have the opportunity is if a South East meeting of critical stakeholders was called, because I know I'm one.
"As far as APC is concerned I'm a critical stakeholder. I was the first national auditor of the party, a foundation member. I was the coordinating secretary of the committee when we were forming APC, the 89 members that formed APC. So I am a critical stakeholder. So the only platform I would have to speak was the meeting of the zone for us to get original members to be involved.
"These are the things that create agitations because when you don't involve people what you are saying is that they should do their worst. And they may ignore you now and during the election they do their worse," he said.