In this interview with MAYOWA SAMUEL, a chieftain of the All Progressives Congress in Lagos State, Fouad Oki, speaks about the challenges the party is faced with and the way forward. Excerpts: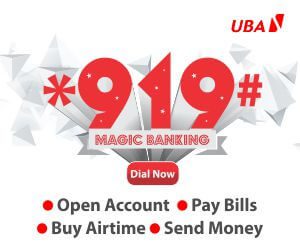 The Federal High Court recently ruled that the 1999 constitution (as amended) recognises only 20 local governments and 245 wards in Lagos. What will be your move if the party conducts elections in those local council development areas and wards not recognized by law?
I won't count the chickens before they are hatched. I don't want to expose my strategy yet. The court has given a judgement, let's see how far they come in obeying judgement of court after which we will look at the journey and appropriately take a decision. So, I won't say this is what I will do.
You've been with the party since inception. Since then, you didn't oppose elections at these LCDAs and wards not recognized by law and it won't even be the first time the party won't be releasing the list of delegates before holding the state congresses. Why now?
I don't dwell in publicity, because I am a backroom worker. I dwell in just doing my beat and moving on. There have been issues and those concerned will tell you this has always been my position. Because you did not hear it, or it did not get into the public space, doesn't mean I've always avoided talking about issues. I'm a stickler to rules and this is not the first time that I've spoken on it, especially against the backdrop of the electoral act. It is very clear that when you have a collegiate election, you must avail the contestants. It's like you are talking about a general election but you do not have a voters' register. How do you accredit those who will vote? How do you know the number of those who will vote? How do you identify those that have presented themselves as voters for a particular election? The Supreme Court also made several rulings and judgements appropriately in that regard that you must avail the contestants with the register, that is the list of those who will vote, their status, whether they are elected delegates or statutory delegates, we must know them. It is not just for you at the 99th minute to come up with a list of people and say these are the delegates, No. It doesn't work that way and it won't work that way. So, whether they do the right thing or not, it does not bother me. It's like a bridge, when we get there, we will know how to cross it. So, I don't want to pre-empt anything, and for the sake of God and the development of our democracy, they should play by the rules, if not, they will suffer it, that's the truth. Refusal to allow peace will consume you, so I'm not worried whether they will obey the court ruling, they will respect the rule of law, they will respect the constitution of our party, they will respect the regulation that guides the congresses, I'm not bothered. If they do not, we will go back to what we did in 2018 and because we are peace loving people, again, we will go to where we need to go. It took us close to four years to get to where we are today. The journey is a long torturous stretch but we are prepared for it. We know it is a marathon and not a sprint.
You mentioned peace now. You are the factional state chairman of the APC….(cuts in)
You need to understand that in politics, you don't have factions, you have groups of tendency. So, there is a few or large sets of individuals who will come together, not as a faction but as a group or a tendency because they all subscribe to the same objective, hence, they cannot be a faction. So, when you say factional chairman, no. I lead a group of individuals in the party who are asking for equity, justice and fair play who are talking about inclusiveness in the way the party operates. When you begin to factionalise it, you are trivializing the issue. It's about position, not position sharing. The principal position of what the objective should be and that is what we are doing. So, as the leader of the group, that is all we seek from the party. Today, our party is much divided and what you are seeing is the product of that division which explains the fact that the party is polarized along certain lines. That is what we are fighting against.
The same Thursday that you released the statement, the national secretary of the party, James Akpanudoedehe, charged members to nip every bickering in the bud and approach the upcoming 2023 elections as a unit. Don't you think your statement is going against the wish of the party?
You must understand that if you are coming to equity, your hands must be clean. Let Senator Akpanudoedehe go reconcile at home first, charity begins at home. Let him go back home and show the world that in his state, there is unity, that in his state, there is no issue of cheating, that in his state, nobody is excluded before he comes to preach peace. He is also part of the problem, unfortunately, but those issues are not for now, we are still coming there.
One expects a statement such as yours to come from a member of the opposition but that's not the case here. There are rumours that you are giving this advice because you are not being considered for the Lagos State party chairmanship position….(cuts in)
The election into the office of chairman hasn't been held. I want to be elected but my destiny is not in the hands of anybody. Party members should be given opportunity in a level playing ground to choose what they want, that's all I'm talking about. Allow the party to choose what they want, refusal to do that, they will also meet the answer. Part of the answer is the 6th October judgement. Let them do what a lot of you believe they will do and you will now see the end game, it has a destination. About whether am I just doing this, my name is Fouad Oki, go and check me out and you will see that this has always been my position. We all have a role to play. We must respect the rule of law, especially the one that you created by yourself, the party must respect its own rules and no single person; no few individuals should be greater than the whole. The whole should be greater than its parts and that's all I'm talking about. It's not just me; I'm speaking the minds of party members in their hundreds of thousands. I'm also speaking the minds of people who are not politicians but who are interested in the growth and political development of the country.
What other grouses do you have against the party?
I don't have a grouse; all I am telling the party is do the right thing. We must show equity, justice, fair play, that's all I'm talking about, no more, no less.
"They will hear at the appropriate time. Those who tell lies about their membership strength will hear it because it is going to be a waterloo for some political parties "
You played a crucial role in the state by being the director general of all campaign organisations that produced the governors in the state. Do you think you have been properly recognized and rewarded for your efforts?
It's a privilege being the director general of all campaign organisations that produced the governors in the state. However, I am in politics not for any peculiar rewards. I'm in politics because for me, it is a social and community service, it is in my DNA, I am a professional, a management consultant and a trainer. The few times that I have been in government, for me, it was call to duty to offer my service which I have done diligently well. I'm not asking for any reward. My reward will be to see and have a party where equity, justice and fair play hold sway. I would have been rewarded of all the assignments which I have done for our party time and time again, that is all I ask for, so that those who toil day and night, rain and sun for our party to continue to win elections, whenever they stand up to be considered for more roles in the party, will appropriately be considered. I want a party where they will not be judged by their economic status or where they come from rather by what they stand to contribute, rather by appreciating the effort they put into building our party, that's all I ask for.
You said former Lagos State governor, Akinwunmi Ambode, was unfairly treated. What do you mean by that?
I leave the past to the past. Governor Ambode like past governors of the state are my brothers and at some point, people that I have had to work with during campaigns and elections. What has gone has gone and I've left that to the past. I'm looking at the present with a view to contributing to a brighter, rewarding future for our party and Lagosians at large and collectively for our country's national building.

Many members of the APC, even in the South where the internet and technology is mostly in use, seem to be against the adoption of electronic transmission of results. What's your position on its usage?
I work on the field during campaigns and election, so I understand these dynamics and I know why and how it will further deepen our democracy and I'm glad that at the end of the day, the National Assembly has equally seen the reason why it should be so. They have listened to the voices of Nigerians and they have appropriately done the right thing and I should thank them.
Where do you see Lagos in 2023?
I am not a seer, so I don't see. I hope those concerned today will prepare for 2023 in our party. I hope our party will have reason to continue to govern Lagos but our ways and means as of this moment, I am very worried. I am not too certain that with the continued imposition and the continued attitude of who will hold me, I hope it will not take us to where we don't want to be. That will be my prayer.
Do you see any other party potent enough to challenge the foothold of the APC in the state?
We are in off-season, the season that I call the transfer window season. So, until we get on to the on-season, I will not be able to make any comment for now. Things are so fluid and all political parties are in the off-season preparing for the commencement of the general election season. So for now, you cannot say party A will do well or party B will do well. So, until that starts and mid-way, I don't think reasonably, anyone can say this is what will happen in 2023. I can only hope that our party will listen to the cries of those whose efforts in building the fortune of the party will not be tested. It's like a will, you don't test the will of the people, especially with what will likely happen. Now, we are expecting that hopefully, the president will sign the electoral act whenever it is presented and when that happens, three things will happen very clearly. INEC has told Nigerians that from November, it's going to start what is called bimodal accreditation process. You know those people who planted six yams but are boasting that they have 18 yams, when they harvest their six yams, they will eat their six yams that they actually harvested and will also eat the 12 tubers that they harvested by imagination. Also, the mode of nominating candidates is going to be a yeo man's job for those parties who continue to be defiant of reason in allowing majority voices and wishes to manage our party. They will hear at the appropriate time. Those who tell lies about their membership strength will hear it because it is going to be a waterloo for some political parties. When Alhaji Lateef Jakande of blessed memory was vying to be president and a retired Major Shehu Musa Yar'Adua was also vying, the issue in Lagos State then was between the primrose group and the establishment group. The refusal of the establishment group to harmonise and build cohesion and unity in Lagos cost Alhaji Lateef Jakande that primaries in Lagos against those who refused to yield counsel, those who played god, those who thought they could lord it over others will also have a day of reckoning and that is what I am excited about and the way the season film is going. It's a season film that won't finish. We are in a win-win situation; it is our season when the season commences. Those who have ears, let them listen. Those who have ears but are defiant, let them not listen, they will see the end result.
The PDP has zoned its party chairmanship to the Middle Belt. What's your personal stand regarding zoning?
I don't believe in zoning, never believed in it and will never believe in it. I want the best for Nigeria. It's a laissez faire, wherever it might, let the chips fall. Let's forget about this attitude of seeking power, let's work towards it by ensuring that we put square pegs in square holes. Let us look for the best abound all over this country. All I want is a pan-Nigerian leader who subscribes to justice, equity and fairness.