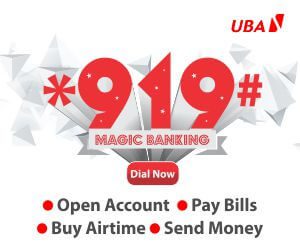 The All Progressives Congress in Ekiti State has appealed to the state governor to save pensioners in the state from untimely deaths by paying their retirement benefits.
The state Publicity Secretary, APC, Mr. Taiwo Olatunbosun, alleged that the governor's deliberate failure to pay pensioners their benefits had resulted in the deaths of some pensioners.
The APC, in a statement in Ado Ekiti also urged the governor to stop his alleged anti-people policies against workers to prevent life-threatening consequences.
It said, "The appeal became imperative on the heels of the recent death of the state Secretary of the Nigerian Union of Pensioners, Pa Rufus Kayode Ogedengbe, who died of a minor ailment because he could not afford simple medicare. It is even worse with pensioners of the state College of Education who have not received any payment for about six months.
"Many of the pensioners are sick and some have died of minor ailments for lack of care, but the governor doesn't care as long as he amasses wealth and appropriates Ekiti money. We call on all men and women of goodwill to prevail on the governor to consider the plight of Ekiti State pensioners and pay them their entitlements."
Meanwhile, the state government has said that it is set to begin the implementation of the Contributory Pension Scheme with the aim of surmounting the challenges of the traditional Defined Benefit Scheme.
The state Head of Service, Dr Olugbenga Faseluka, said that the inability of government to effectively cope with the huge funding requirement, leading to subsequent accumulation of debts on pension and gratuities, had made the CPS a preferred option for the payment of exit benefits in the public service.
Faseluka, who spoke at Ikogosi Ekiti during an enlightenment workshop on the implementation of the scheme, stressed the urgent need to take proactive measures to manage the inevitable future payment of pension and gratuities of upcoming civil servants.
The HOS said that the switch to CPS would eliminate the burden on government as well as ensure prompt payment of due allowances to beneficiaries.
"The DBS has been bedevilled with so many challenges, majorly the inability of government to effectively cope with the huge funding requirement, coupled with the mismanagement of funds by the immediate past administration, which led to a considerable increase in the accumulated debts on pensions and gratuities."
The HOS advised participants to take advantage of the opportunity provided by government to acquire knowledge on the scheme by partaking actively in the workshop