Ekiti State All Progressives Congress has warned the state Governor Ayodele Fayose against misinforming the beneficiaries of the Federal Government's N-Power scheme in the state, cautioning that it is too late to employ deceit to secure undeserved support of the people.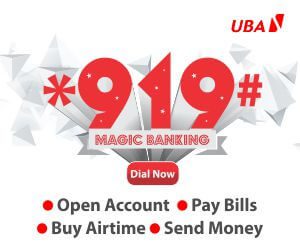 The APC, in a statement by its Publicity Secretary, Taiwo Olatunbosun, disclosed that hundreds of Ekiti youths benefitted from the Federal Government N-Power scheme, targeted at removing unemployed graduates from the streets.
It added that Fayose, however, allegedly took ownership of the scheme, by assembling the youth in the Ekiti Government House, promising them stipends and other conveniences, and churning out details of what they should and should not do, and thus allegedly created an impression that he had better primary assignments for them, different from what was stipulated in the N-Power protocol as envisaged by the Federal Government.
While scoffing at the governor, the APC accused Fayose of fraud in his attempt to hijack the N-Power scheme to his advantage.
It accused Fayose of double standard, noting that while he spent days and nights criticising all the developmental programmes initiated by President Muhammadu Buhari, "he is fraudulently hijacking the N-Power programme he does not wish well to his advantage."
"It is amusing that a governor, who believes that he is in government for self-enrichment and has never hidden his anti-people conducts by refusing to encourage job-creation schemes and always wishing Buhari's administration bad luck in its welfare programmes, could suddenly attempt to hijack N-Power to his advantage," Olatunbosun said.
He added, "Fayose is the first governor in the history of this state that made unprecedented numbers of 1,464 youths jobless in just one and half years in office.
"He closed down Ecobank, making 11 of its staff from Ekiti State to lose their jobs, while he severed working relationship with Zenith Bank, that has several Ekiti people as workers, for acting professionally in not aiding crime in his alleged involvement in arms cash-for-election fraud in the state."
The APC also accused Fayose of sacking over 500 youths in Ekiti State Peace Corps, while he reduced youths in EKSMA (Dagrin) from 800 to 100, making 700 jobless.
Fayose was also accused of reducing the numbers of street sweepers and cutting their pay by half, while he was also alleged to have sacked 100 youths engaged in Youth in Commercial Agriculture Development scheme.
"Fayose cannot sack 200 youths in the House of Assembly, cancel 400 jobs at EKSU, cancel 30,000 appointments made by former Governor Kayode Fayemi, reverse promotions for head-teachers, sack permanent secretaries, sack street sweepers, reduce running grants for civil servants, cut monarchs' salaries by half, while increasing his personal security vote to N250 million, refuse to institute job creation schemes, and now be grandstanding, using Federal Government's empowerment scheme to create an impression that he is a friend of the masses." Olatunbosun added.
He therefore warned the governor against issuing misleading directives to the youths, including misinforming the public on the N-Power scheme.
He urged the youths to await orders from the Federal Government on their primary assignments, saying that details of their job schedules and benefit packages would soon be made public by the N-Power management team.