BY BENEDICT NWACHUKWU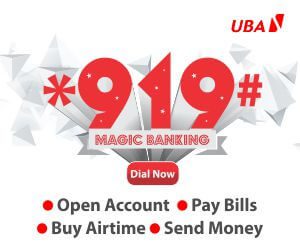 The All Progressives Congress Presidential Campaign Council on Wednesday took another giant stride towards actualising the presidential ambition of its candidate, Bola Ahmed Tinubu, by launching the "Thinking Caps" used to depict Tinubu/Shettima as possessing the requisite capacity to think outside the box to produce lasting solutions to Nigeria's numerous problems.
Addressing a world press conference in Abuja, Director Media of the PCC, Dele Alake, while describing the app as a pivotal strategic communication tool of realizing the Tinubu/Shettima presidency, said "the 'Thinking Caps' is an epithet used to depict our Presidential Candidate, Asiwaju Bola Tinubu and his running mate, Sen. Kashim Shettima as possessing the requisite capacity to think out of the box to procure lasting solutions to diverse socio-economic challenges confronting our nation."
He said the demographic analysis of our population shows that the youth aged 35 and below constitute over 60% of our population. It means Nigeria is a very young country – too young to know that there was a world without computers and GSM phones, not to talk of internet and social media. As far as these youth are concerned, End-SARS protest was the biggest civil disobedience and fight for citizens' rights that has ever happened.
"They cannot understand what the older population mean when they talk about military rule and how rights and privileges of citizens were curtailed. They have no idea that some people came face to face with gun-wielding soldiers and some paid the supreme price fighting for democracy. They are not familiar with what it means to be pro-democracy activists, and the sacrifices they made that culminated in the democracy we enjoy today.
"So, it suffices to say if 60% of our population did not witness these events and have no knowledge about them, they are not able to make informed choice amongst the front-runners in this race, with particular reference to the candidature of Asiwaju Tinubu. This is where the "Thinking Caps" app comes in, to bridge this knowledge gap amongst the Gen Z and millennials and rally majority of this demography behind the Tinubu-Shettima ticket."
The PCC argued that when they say Tinubu's Lagos for instance, the youth wonder what it means when they were either unborn or too young to know the hitherto decrepit nature of Oshodi, Mushin, Obalende, Ojuelegba, CMS, amongst others. They don't know what Lekki was or the existential threat that Victoria Island faced because of the ocean surge.
"They have no idea of the state of the Lagos infrastructure or the general quality of life of Lagosians before Tinubu became Governor, same way they have no idea about the great achievements of Sen. Kashim Shettima as Governor of an insurgency-ridden Borno State.
"We have a responsibility to fill this knowledge gap and educate this critical demography with facts about our opponents. This app educates the youths about the 16 years of misrule under the Peoples Democratic Party (PDP). With the launch of the app today, we are poised to uniquely tell our story and market our candidate as the best amongst the rest."
He added that the app will have a "quiz feature" which will be a means of educating the youth by getting them to attempt questions, have fun, and be informed. A quiz session contains 10 questions. Participants would be shown the correct answer for any question missed, noting that the objective is to ensure youth, irrespective of political affiliation, get educated about the immediate past, our candidates, the APC government, and the opposition.
He also said other functionalities include News Feed where end users can read news and articles about the campaign, gallery icon where audio, infographics, and video content can be viewed and shared on various social media platforms.
"The app also has the capacity to directly engage the 93.4m registered voters. This will come in handy in the last lap of our campaigns to ensure we push out the vote! The "Thinking Caps" app is available on Play store and Apple store and can be downloaded through this link https://thinkingcaps.org/With 24 days to the elections, the time to convince the electorate to secure an emphatic victory cannot be more auspicious. "The Thinking Caps" is our innovation to get this done so that Asiwaju Bola Ahmed Tinubu can install "Renewed Hope" to the benefit of all Nigerians."