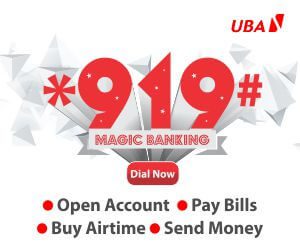 BY TIMOTHY AGBOR, OSOGBO
The feud between the former Governor of Osun State and incumbent Minister of Interior, Rauf Aregbesola and Governor Gboyega Oyetola may not end soon as Aregbesola openly declared that the ruling All Progressives Congress is sharply divided.
Aregbesola, while speaking on Friday at the commissioning of the Digital Nigeria Centre (DNC) at Ijesa Muslim Grammar School, Ilesa, said there are two factions in APC in the state: The faction chaired by Hon. Rasaq Salinsile and another faction, which is loyal to Oyetola and chaired by Gboyega Famodun.
Governor Oyetola, while speaking through his Chief Press Secretary, Ismail Omipidan, on a radio programme on Friday, few hours before Aregbesola visited the state to commission the ICT centre, said Aregbesola was not in support of an anti-Oyetola group, The Osun Progressives (TOP) adding that the absence of Aregbesola at the meeting the caucus held with the Senator Abdulahi Adamu-led National Reconcilation Committee was a proof that TOP members have been acting without the support of Aregbesola.
Omipidan said, "I am not sure our former Governor (Aregbesola) has stated anywhere that he won't be supporting my principal (Oyetola). I want to believe that members of TOP have been acting without the support of Aregbesola. When the reconciliation committee visited Ogun, we all know the situation in Ogun. Amosun (Former Ogun State Governor, Ibikunle Amosun) was on ground, he met with them. But when they (Reconcilation Committee) visited Osun, I am not sure you saw it anywhere that our former governor (Aregbesola) was with the Adamu led committee. I am not sure you saw our former governor with Alimi and co (TOP members)."
In what appeared like a reaction to the claim that TOP's activities against Oyetola's administration and the party did not have the backing of Aregbesola, the Minister declared that he belongs to the caucus and that TOP birthed a faction in the party which is being chaired by Salinsile.
Speaking in Yoruba language at the event that had in attendance the representative of the state governor, Dr Olawale Babatunde, the state Commisoner for Innovation, Science and Technology, Aregbesola confirmed the deep division in the party and that he supports TOP and their activities in the state.
Aregbesola said, "For those who don't know, APC has divided into two here (Osun). APC of Ogbeni Rauf Aregbesola. Ogbeni Abdulrasaq Salinsile is the Chairman of APC that belongs to Rauf Adesoji Aregbesola. When it's time, we will settle it. The caucus that birthed our own faction of APC is called The Osun Progressives. Some have been wondering to know wether I belong to TOP or not, they should open their ears widely, I am TOP, body and soul. And the Chairman of TOP is Ogbeni Adelowo Adebiyi."
He appealed to the state Commissioner of Police, Olawale Olokode, who was also at the event, not to be bias in handling political crisis in the state. According to Aregbesola, the state was peaceful when he was the governor of the state between 2010 and 2018 adding that such is no longer the case in the state since he left office.
"The Commissioner of Police, CP Olawale Olokode, I am happy that you are here(at the event), there has been lots of lies. We are the one who governed this state for eight years and when we were there, go and check your records; there was no trouble. We worked for it.
I never slept. For eight years, I never slept beyond two to four hours everyday. We worked for it (peace) with passion, and there was no crisis in Osun. And because we have become something, we should not destroy it (Osun). We don't want it to be ridden with crisis.
My parents, grand and great grand parents are from Osun. So, why should we want it (Osun) to be ravaged in crisis? If you can follow the laws of your work, and you didn't tend to support any side, you will make it and you will be happy," Aregbesola told Olokode.