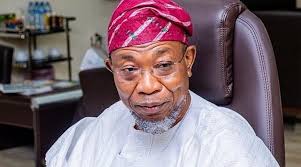 BY TIMOTHY AGBOR, OSOGBO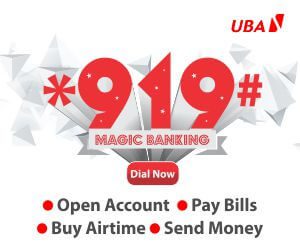 The immediate past Minister of Interior, Rauf Aregbesola, has reacted to the abolishment of some of his legacies by the Osun State House of Assembly, saying that the ruling People's Democratic Party will know the consequences of its actions when seeking re-election in the next governorship election in the state.
The Assembly had repealed the Osun State Anthem, Crest, and Flag Law of 2012 which was introduced during the administration of Aregbesola.
The Speaker of the Assembly, Adewale Egbedun, during plenary recently, said the action was taken in compliance with the judgment of a Federal High Court of December 14, 2017 which was against the renaming of Osun State to 'State of Osun.'
Reacting to the reversal of the law, Aregbesola's media aide, Sola Fasure, during a radio programme in Osogbo on Thursday, said the administration of Governor Ademola Adeleke and the PDP were already defining their chances in the forthcoming gubernatorial poll.
He said the overturning of Aregbesola's policies had begun since the government of former governor, Gboyega Oyetola of the All Progressives Congress and that the PDP only completed it.
Fasure said he was not surprised that what Oyetola started was completed under an opposition party in Osun.
Fasure said the Oyetola-led administration also reversed the reclassification and single uniform introduced by Aregbesola.
He said the changes were made by Aregbesola's administration in conformity with the regional plans of the South West and that the people would decide the fate of any government that plays politics with their identity.
He said, "What PDP has done is an opposition, what the opposition does is to downplay your achievement and amplify your mistakes and if possible to maximally deconstruct you.
"But of course, doing that, they are also defining their own administration and let's just see how that plays well for them when they are ready for re-election."
On alleged collaboration of Aregbesola with Governor Adeleke in the July 16, 2022 governorship election, Fasure faulted the Ilerioluwa-led faction of Osun APC for peddling such information, saying, "they are battling with witchcraft."
He said Aregbesola never at any time worked for the election of Adeleke and that the reversal of the state's name was not to spite the former minister.
"When they (Osun APC) constituted the election council, they didn't include him (Aregbesola) and any of his followers; and when they contested the election, they lost.
"After that, Aregbesola reached out to them and they felt that they should work together; all the TOP (The Osun Progressives) tendency and parallel structure were dissolved but their position was the same that they didn't need him," he explained.
Fasure, however, insisted, "Aregbesola has no political relationship or cooperation with the PDP. It is not impossible that individuals within his supporters would have collaborated with the PDP in one way or the other but neither the TOP nor Aregbesola had any relationship absolutely with PDP."