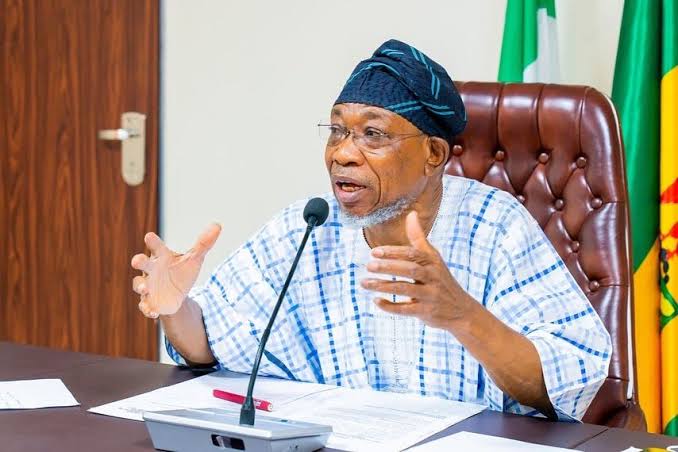 BY TIMOTHY AGBOR,OSOGBO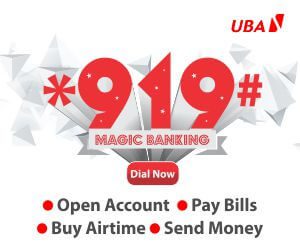 A former Governor of Osun State, Rauf Aregbesola, has revealed the reasons behind the disagreement between him and his successor, Gboyega Oyetola.
During his homecoming in Osun State on Wednesday, Aregbesola revealed that his statement after the Supreme Court victory of 2019 was misinterpreted for what he didn't mean and the devil used that avenue to cause a division between him and his successor.
The former Minister attributed his political successes to President Bola Tinubu, who identified and supported his political aspirations since 1999 from Lagos State.
He, however, asked for forgiveness from everyone who felt slighted by events of the last four, saying he was in the state to seek reconciliation and development of the progressive tendency in the state.
According to him, "politics in this part of the world is about acrimony but today, I am not here for that. We are here to seek reconciliation and forgiveness. My successes as governor were a collective achievement, including those who turned themselves into our enemies today.
"In July 2019 after the Supreme Court victory, we were together in this venue where we called on ourselves to be united. I said on that day that I'd concluded my tenure and hand over to the person I preferred but warned that it was left for my successor to be a good person and that I will be the godfather.
"But my statement was misconstrued and the devil took over leading to the rift that lasted four years. I did not request anything from my successor to talk less of being denied such a thing but some people just feel envious of our presence. Despite all of these, I seek forgiveness from those who felt offended by some of our actions.
"After this, I will not beg anybody again. We didn't offend anyone and we don't believe anyone offended us but it's possible that they believe we offended them, that is why we are seeking forgiveness", he said.
The former governor was received into the state by jubilant residents of Ilesa and Osogbo following the completion of his appointment.
From the Owode end of the Osogbo/Ilesa road, residents of the town erupted in jubilation, singing and dancing as they sighted the convoy of the former Governor.
The shout of "Ogbeni," "Symbol," "Aregbesola," "Baba Niyen," rented the air as his convoy drove through Ilesa Garage to Oke-Ijebu, Oke-Ayepe, Ita-Olokan to the Ataoja's Palace at Oja-Oba.
Aregbesola paid homage to the Ataoja of Osogbo, Oba Jimoh Oyetunji Olanipekun Larooye II, and his chiefs.
Presenting his compendium of achievements to the Ataoja of Osogbo, the former minister reminisced on when he first arrived the town after the progressive government had lost power in the state stating that after four years in government, people started eulogising him for his contributions to the turnaround of the state capital.
Aregbesola noted that: "I'm happy to say that between then and now, the eulogies have not stopped. Between Ilesa and Osogbo this morning, the people trooped out in their numbers to welcome me.
"It was because of my promise to the then Ataoja of Osogbo that I picked my deputy from Osogbo. It is never my desire to leave any of them, but now that they have gone the way they did, I beseech you, our royal father, to plead with them. I would always wish them well and always desire to work with them.
"I hold no grudge with anyone in Osogbo or Osun. My hands are wide open to work and receive anyone. Anyone who has issues with me has their reasons, but I hold no grudge against anyone.
"On the Ministerial assignment, please thank President Buhari for giving me the opportunity to serve in his government.

"For the rest of my life, I will continue to thank Osogbo and its people for adopting me as their son. I deeply appreciate it.
"Anywhere I am, please be rest assured that Osogbo's interests are covered," the former Governor of Osun stressed further.
While responding, the Ataoja of Osogbo, Oba Jimoh Olanipekun described the former Minister as an achiever, one whose golden imprints in Osogbo would forever linger.
The monarch said the people of the town are aware of the efforts of Ogbeni Aregbesola to sustain the level of development in Osogbo, which he has not backtracked.
Oba Olanipekun opined that: "When Ogbeni took over governance in Osun, everyone thought he was going to dethrone me because I was enthroned by an opposition government, but he announced publicly that that wasn't going to happen.
"When the location of the Nigeria Air Force base was going to cause issues, the former Minister intervened on our behalf.
"We appreciate you. We appreciate all that you have done for us. Osogbo will forever be grateful and be with you."