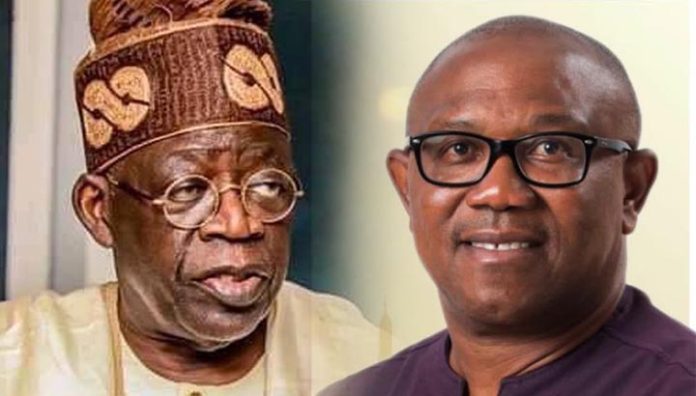 BY BENEDICT NWACHUKWU, ABUJA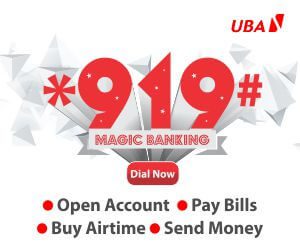 The atmosphere is getting hotter politically in Nigeria with exactly four months to the presidential election billed for February 25, 2023, as the meeting between the northern socio-cultural organisation, Arewa Consultative Forum and the top three contenders to the country's number one seat held at the Arewa House in Kaduna has thrown up a lot of issues.
The trio of Bola Tinubu of ruling All Progressives Congress, Peter Obi of Labour Party and Atiku Abubakar of the People's Democratic Party were the guests at the meeting where the conveners sought to clarify a lot of issues cropping up following their expressed interest to be president of Nigeria after President Muhammadu Buhari's tenure on May 29, 2023.
However, beyond clarifications of issues, more were thrown up as a result of questions and comments from concerned northern elites.
While the LP presidential candidate, Obi and his APC counterpart, Tinubu, received accolades and commendations for their incisive presentations that were issue-based, the PDP candidate, Atiku has continued to receive knocks from all quarters including the conveners for exhibiting parochial and tribal sentiments in his presentation.
Musa Musa, a political analyst and social commentator said the meeting was a great eye opener for the north in particular and Nigeria in general.
"The duo of Peter Obi and Bola Tinubu were very plain with their answers to questions thrown at them. They were open to show Nigerians who they are and what is expected of them if given the mandate"
He said the candidates have been able to expose who they are and what they intend to do if voted into power.
"I am very happy with the northern elites especially the Arewa Consultative Forum for organising this debate. What we witnessed in Kaduna is the true picture of what to expect from the candidates in the coming election. I took time to listen to all of them and digested their comments and presentations and I can make bold to tell anyone who cares to hear that the forthcoming presidential election will be like no other since our country's independence.
"The duo of Peter Obi and Bola Tinubu were very plain with their answers to questions thrown at them. They were open to show Nigerians who they are and what is expected of them if given the mandate. Obi in particular spoke from the depths of his heart. There was no element of pretense. He said it as it should be by telling the north what and how he feels about the people and the region. This is why I loved his presentations.
"Imagine saying such a thing like the north being the headquarters of poverty in Nigeria, ravaged by insecurity with alarming numbers of out of school children. He didn't stop at that. He also made it clear to them that the wealth of the country is in the region. Analysing his comments, I will straightaway say he has a complete grip of the situation of the country and its solution. But that doesn't mean much except if it will be translated to practical."
Musa also commended the sincerity in the APC standard bearer in his presentations saying he proved many people wrong by attending to the questions and proffering ideas on how to handle situations that are ravaging the country from security, unemployment, climate change and others.
"Tinubu was bold to tell the north that he supported Atiku when he contested for presidency, supported President Buhari to win and believes it's payback time for them to support him. Where I also doff my cap for him was the reply to the climate change which simply meant that Nigeria as a poor country will not swallow everything from the western world. This means, Nigeria under his administration will not accept foreign policies that will not better the lives of his people. That is fantastic.
"I also listened carefully to his plans for the country if voted in. He fell short of out rightly condemning the present administration by saying he will continue with the good aspect of this government."
For Sylva Emeka, the Arewa House meeting is a huge step to a total paradigm shift on Nigeria's political life. The Human Rights lawyer said the gathering of who is who in the north to drill the presidential candidates who want to take over the leadership of Nigeria in 2023 will ever remain a reference point.
"Every Nigerian irrespective of tribe or religion should commend the ACF for organising the meeting I personally tagged "seeing and hearing is believing" in the sense that the three front-runners to the Presidential Aso Rock Villa come 2023 were there to convince the people who will vote, on why they should vote for them.
It's no longer business as usual where somebody will get up and declare support for a candidate and claim it is the stand or decision of the entire region and nobody will challenge that.
"Top northern elites asked questions, those who didn't ask questions listened to the answers given by each candidate. If it were before, Peter Obi would not have had the opportunity to expose the falsehood of governor el Rufai, Tinubu would not have proved to Nigerians that he is not hundred percent comfortable with this administration though a chieftain of the ruling party and Atiku who is seen as a detribalized man would not have been exposed to Nigerians that he is not without strains of a core tribal bigot.
"What am I saying? I am saying that both Obi and Tinubu showed that they have what it takes to unify the country and pull it out of the pit of suffering. When a candidate says he is very much prepared to weather the storm after identifying the root cause of the problems, such a candidate is truly in business. But what I really don't like about Tinubu's candidacy is that he believes it's payback time and it's his turn to become President. Why? How? Where on earth do people become president because it's their turn because those they helped to become president should pay him back? I have not seen that before."

The legal luminary further condemned out rightly the utterances by former Vice President and PDP presidential candidate Atiku on who the north should vote for and who they should not vote for. He said that statement was proof that Atiku has nothing to offer and that if at all he becomes president, non-northerners will suffer under his administration even worse than what is happening now.
"We don't need to be told what will befall the country if Atiku wins the 2023 election with this kind of mind that he exhibited at the Arewa House. How can a presidential candidate tell his tribal people not to vote for a Yoruba or Igbo? That's the height of hate speech and high level profiling which is very dangerous.
It's the same thing with what el Rufai said before 2015 elections that Igbos will leave the north in body bags if Buhari did not win the election. People should learn to talk knowing full well that their words carry heavy weight," he said.
Another Kaduna-based politician who preferred anonymity, described the activities that took place at the Arewa House as a solution to the tense political environment. He said before the meeting, many of them never saw anything good about Peter Obi and had believed he was out to pursue the secession bid of the Igbo but after listening to him, they came to understand that he is very ready to serve Nigeria and Nigerians.
"Sincerely speaking, Peter Obi should thank those who organised the Arewa House meeting because if not for that most of us believed he was in the race to pursue the Biafra agenda but after listening to him, his ideas and well packaged presentation have changed the situation. If elections had taken place before the meeting, Obi may not have gotten up to one percent of the votes in our states but I tell you, he has warmed himself into the hearts of many. Same thing goes for Tinubu, however, Arewa House is not the bus stop, they need to do more and it's my desire that the best should emerge as Nigeria's President in 2023.
"I don't want to talk about the former Vice President, Atiku Abubakar. Before the meeting, he was seen by some of our people as someone whose presidency will not benefit the north. Maybe that was why he made that comment. That comment of calling the north not to vote for a Yoruba man or an Igbo man was very uncharitable. It should not surface at this time of our political life seeing that the country is at the verge of collapse. If he noticed that the north is not comfortable with him, he should have found a way of appeasing them not to use hate speech."
Corroborating his position, the Convener of GrassrootsSupport4PeteterObi, Val Igwebuike said, the Labour Party's standard bearer distinguished himself in that gathering and was able to sell his candidacy to the public, particularly, the northerners.
He added that Obi established the fact that he is not in the race to represent a tribe, religion, friends and family but the suffering masses of Nigeria.
"After the meeting with the ACF and northern elites, Peter Obi has nothing to prove again. He has convinced them that he should be trusted with the leadership of Nigeria. Even when the governor of Kaduna State blackmailed him to pave way for his candidate, Asiwaju Bola Ahmed Tinubu, it backfired. Obi was vindicated to the extent that the facial expressions of the audience proved that they did not believe el Rufai. In short, I want to say a big thank you to the ACF and our brothers from the north for giving the three major contenders the opportunity to feel them and be felt by them also.
"The next step is to consolidate on the gains from the meeting and I am sure, LP and Obi will do justice to that. You can bear witness that Obi has not uttered any word considered to be hate speech. He shows respect to Asiwaju and Atiku and that is how it should be. That's a mark of a quality leader."
The APC candidate and his LP counterpart gave Nigerians more hope that politics in the country is no longer and should no longer be do or die. The duo focused on the issues affecting Nigeria and Nigerians while the PDP candidate threw caution to the winds and called for tribal rejection of other candidates.