…harps on safety, security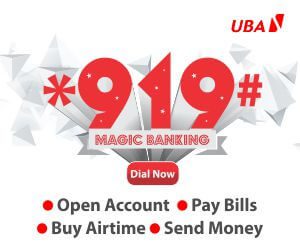 As at September 30, Arik Air disclosed that it had flew 19,543,951 passengers, since its inception 10 years ago, saying that this was made possible due to the airline's high level of security, which attracts continuous patronage.
Arik Air Executive Vice President, Mr Chris Ndulue, who disclosed this during a press conference to mark the airline's one decade anniversary, promised that Arik Air plans to increase its fleet from 28 to 52 by 2025.
Ndulue said that the airline, which commenced operations on October 30, 2006 with a new bombardier CRJ 900 aircraft, now has 28 aircrafts in its fleet, adding that although there were challenges with the economy that cuts across all spheres, the airline will also increase its routes when things improve.
He said the airline, which operated three daily flights between Lagos and Abuja, now operates an average of 110 daily flights across the network of 18 domestic, 10 regional and three international destinations including Johannesburg, London and New York.
On safety, Ndulue explained that Arik Air maintains quality standards, which has contributed to its achievement of the international IATA Operational Safety Audit IOSA, four consecutive times, adding that Arik Air is the only airline that has earned the Enhanced IOSA (E-IOSA) since June 13, 2014, making it the only airline to have achieved that feat in the region.
While thanking the Federal Government for the implementation of the zero tariff on aircraft and aircraft spares, the Arik boss stated that there were some rough edges, which had been sorted out and is now a major boost for the aviation industry.
He expressed sadness on the situation with foreign exchange and called on the government to ensure that it opens a window for Nigerian airlines to make their access to forex a one-off thing.
He said in order to improve on its customer experience, Arik Air has undertaken and introduced a number of products and services, among which is Arik Affinity Wings, the frequent flyer programme, aimed at rewarding travelers with the opportunity to earn and spend affinity miles with the airline.
On route development, Ndulue said, "We are also looking at starting new routes and we will update our customers with details in the New Year."
Attributing Arik Air's phenomenal growth to its business model, based on modern equipment and new technology, high standards of maintenance and connectivity, Ndulue promised that the airline will increase its capacity to meet up with its customers' traffic growth forecast for the region, saying that Arik Air had been able to meet its passengers' expectations.