Arik Air becomes the first airline in the Nigeria to receive the European Aviation Safety Agency's Third Country Operators authorisation to fly into any European Union country.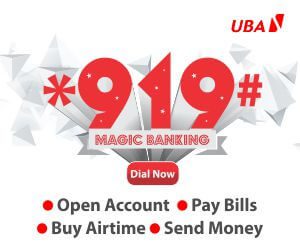 Arik Air thus joins the 590 global airline operators that have successfully completed the stringent certification process, out of the 700 operators that applied for the certification audit, before the deadline of November 26 given by EASA.
It is also the only operator in Nigeria, West and Central African sub regions, to get the EASA authorisation, which is a requirement for all non-European airline operators to fly into EU countries.
Formerly, airline operators were required to apply for operating permits from each European country, until EASA came up with new requirements in 2014, which stipulated that any airline operator from outside the EU flying into the EU must fulfill stringent safety, security, quality and operational requirements and comply with the International Civil Aviation Organisation safety standards and set a deadline of November 26 for the completion of the audit for the authorization.
Under the new rule, the EASA TCO approval is a single safety authorization, valid in all EASA member states and outlying territories.
After the expiration of the November deadline, airlines from non-EU countries would not be permitted to fly into any EU country until they achieve the authorization.
The stringent, vigorous and rigorous audit involves EASA scrutinising the operational procedures and documentation of the airline to assess its operational capabilities.
Expressing happiness over the achievement, Arik Air's Executive Vice President, Mr. Chris Ndulue, said the certification was a further testament to the airline's high maintenance, security, safety and operational standards.
"This certification is a testimony of our commitment as a quality airline, consistently adhering and operating to international safety and operational standards," Ndulue stated.
Recall that Arik Air is also the only Nigerian airline to have received the Part 129 approval from the United States Federal Aviation Administration, which enables the airline to operate a Nigerian-registered aircraft to the USA.
It is has also successfully concluded the stringent IATA Operational Safety Audit certification four consecutive times, with the most recent certification obtained in October 2016, with the 2016 and the previous 2014 audits cleared without any findings.
This achievement has also earned Arik Air Enhanced IATA Operational Safety Audit status, making it the only airline in the West and Central African region to have such certification.
Arik Air declared its commitment to ensuring safety and security of its passengers, staff and assets, with a pledge to continuously invest in upholding its 10-year safety track record and raising the bar for safety standards in the region.