Arik Air, Nigeria's leading airline, had the highest number of both delayed and cancelled flights between January 2014 and March 2015, a report by the Nigerian Civil Aviation Authority has revealed.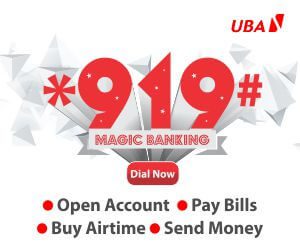 Analysis of the NCAA's summary of complaints received on domestic airline operations within the given period showed that from January to December 2014, out of a total of 28,320 flights, Arik passengers were delayed 13, 075 times, while its flights were cancelled 95 times.
Between January and March 2015, out of Arik's 6,169 flights, delays occurred 2,966 times while 149 trips were cancelled. The airline also recorded the highest number of air return, which stood at 10 in the first quarter of this year alone.
Aero Contractors closely followed Arik's records with 11,342 delays and 79 cancellations, out of 20,083 flights last year. From January to March, 2015, out of the carrier's 4,077 flights, passengers were delayed 2,221 times while flights were cancelled 124 times.
Medview had 2,135 delayed flights and 31 cancellations, out of the total 4,620 flights operated in 2014, while Overland had 1,901 delayed flights and 25 cancellations out of 3,983 flights.
Reacting, an Arik Air official, Mr. Prince Martins, told The Point that the airline was committed to the safety of passengers and would not risk operations in certain conditions.
"Bad weather, for instance, could lead to flight cancellations; fuel scarcity too. We are concerned about the safety of passengers. If it is not safe enough to fly, we won't fly. We cannot cancel flights without good reasons. Arik gives 50 per cent discount and free return tickets as compensation, depending on the route," he explained.
Experts have said that delayed or cancelled flights might be unavoidable in certain circumstances, but issues relating to this should not be treated with levity.
A passenger at the Abuja airport, Mrs. Dokun Samuel, who was delayed for four hours before her flight to Lagos was finally cancelled, lamented that the airlines had been getting away with passenger abuse because of the lax regulatory environment.
The Consumer Protection Council has, however, made public the rights of air passengers in the event of delayed, cancelled flights or any inexplicable boarding denial.
Passengers' Rights (Local Flights)
DELAYED FLIGHT
• After one hour, snacks and drinks plus two free telephone calls, SMS or email.
• After two hours and beyond, a meal, two free telephone calls, SMS or email, plus a right to re- imbursement or re -routing of flights.
• Between 10pm – 4am or after the airport is closed, free hotel accommodation, free transportation to and from accommodation venue, plus two free telephone calls, SMS or email.
CANCELLED FLIGHT
• 24 hours notice of cancellation to be given,
• Immediate compensation of 25 per cent of ticket price, if no notice is given. DENIED BOARDING

• Immediate compensation of 25 per cent of ticket price, subject to your convenience.