OLADIMEJI ABITOGUN, AKURE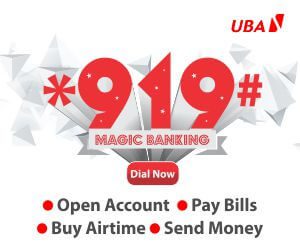 A former presidential candidate of the Alliance for Democracy and All Peoples Party, Chief Oluyemisi Falae, on Sunday, told worshippers at the historic St. David's Cathedral, Ijomu Street, Akure, Ondo State, that he was not involved in the massive diversion and looting of security funds traced to ex-National Security Adviser, Colonel Sambo Dasuki, other notable politicians and media executives.
Falae explained that the N100 million, which a former Chairman, Board of Trustees of the Peoples Democratic Party, Chief Tony Anenih, purportedly paid to him, was in no way connected to the NSA funds but to logistics for voters' mobilisation in the alliance forged between the Social Democratic Party and the then ruling PDP.
Falae, who is a regular worshipper at the church, said that he had appeared on some media outlets to clear his name from the raging scandal, and disclosed that he had furnished the Bishop of the Akure Anglican Diocese, Right Reverend Simeon Borokini, with the bank papers on the transfer made to him by Anenih.
He said a copy of the same document had been deposited with the Provost of the Cathedral, Very Revd Osotayo. But the conduct of some members of the congregation suggested that they were not satisfied with Falae's explanation.
Falae, recently freed from the captivity of Fulani kidnappers after allegedly paying a ransom of N5 million, said that he was not among the clique that sabotaged and compromised the security of Nigerians.
The former Secretary to the Government of the Federation and former Finance Minister said that he would take a legal action against any attempt to mis-characterise him over the $2.2 billion arms scandal. He promised to continue to engage the media to exonerate himself over the heightening allegations.
Members of his party are split on whether to believe the Economic and Financial Crimes Commission's leakages on the scandal or not. Some SDP members, however, alleged that Falae played smart during the last elections by leading them to think that their party was broke.