Forty-five-year-old Adeniyi Ayodele Adegbonmire, a Senior Advocate of Nigeria, says the passion to improve the lot of the people of Ondo State has spurred him to take up the gauntlet of contesting for the office of Governor on the platform of the All Progressives Congress, next year. In this interview with KAYODE FASUA, OWOLOLA ADEBOLA and ABIOLA ODUTOLA, this son of the late Prince Wumi Adegbonmire – a former Secretary to the Ondo State Government – also talks about the ongoing anti-corruption war of the current administration. Excerpts: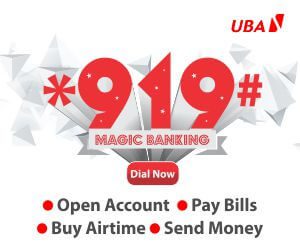 What are your reactions to the gale of probes sweeping across the country, arising from the revelation that close to $3 billion arms procurement funds kept in the custody of the former National Security Adviser, Col. Sambo Dasuki, were shared among politicians and other political jobbers?
My training as a lawyer says to me that I have to be cautious in passing judgment. I have only read about all of this in the newspaper. I have also listened to the news but for me, they are still allegations and there is still the presumption of innocence. So it would be wrong and unfair to say to you today, that certain persons are guilty and certain persons are not guilty. Now, if the law court conducts trial and finds Dasuki guilty, then the law should take its course. As doing, it is something it should be commended for. If everybody occupying a political office understands that funds entrusted to them must be properly deployed, and that, if not, there will be repercussions, then people will be more careful and prudent in distributing what is actually not theirs, but the commonwealth of all Nigerians. So I think what the government has done, by taking them to court to determine whether they are guilty, is the best thing to do in a democratic setting.
How about the controversy over the desirability or otherwise of adopting the plea bargain approach, to ensure that some of these stolen funds are actually recovered?
Let's ask ourselves. What is the objective of the probes? The objective is to recover funds. The monies that have been taken inappropriately should be returned. So I believe that it should be the main focus. However, having said that, there must also be deterrent for those who have occupied offices and those who are occupying offices. If you misappropriated funds and a criminal element is established, then you should face the music. I see no reason government cannot say "return the money but rather than to go to jail for 10 years, you go to jail for two years". And I also see that a lot of people don't understand the concept of plea bargain and that is why immediately you say it, they assume wrongly that it means that you serve no jail term. No, that's not it.
The power sector has been a hard nut to crack for successive administrations. This time round, President Buhari has given us assurance of hope, that electricity will be stable. What do you think is the way out in stabilising power supply?
I have implicit confidence in the ability of the present Minister in charge of Power, Babatunde Fashola, Senior Advocate of Nigeria, to turn things around and I say this on the basis of his track record in Lagos. I would like to believe that he has taken that into the office he is now; because you may have a policy but fail to implement it effectively and efficiently. So you need a good policy and you need a good manager. I think we find these two things in Fashola. For me, the greatest challenge of the power sector is the unrealistic approach that has been employed and why do I say so? You sell the power sector and you sell this Distribution Company or Generating Company but you still hold on to the transmission. Government still holds on to the transmission. It's like you generate, I transmit, you distribute.
You are interested in becoming the governor of Ondo State. What is your political background?
I want to be Governor of Ondo State and I intend to run next year on the platform of the All Progressives Congress. I have been involved in politics for a very long time, but not as a candidate for any political office. However, my family has been a political family since 1952, when my father joined the Action Group till he passed on two years ago. He had always been of the progressive political family. From the Action Group to the UPN, from the UPN to the SDP, to the AD; and from the AD to the ACN and now, we are in the APC. So I have seen politics in terms of campaigning for political office and have also been a member of various professional and political pressure groups. I have, therefore, over the years, studied not only governance but also the politics of Nigeria and Ondo State. I believe in two things: one is that, there is the need to change the face of government. Governance should be seen as your preparedness to serve your people, and not as a medium for self aggrandisement. And it must be a cal
For the concluding part of this story and others, grab your copy of The Point from your nearest vendor